Barcelona hosted Athletic Bilbao last night in hopes to regain the top spot of the league table. Setien sent out the following starting XI: Ter Stegen, Alba, Lenglet, Pique, Semedo, Busquets, Arthur, Vidal, Griezmann, Suarez and Messi. This will be their fourth match in just ten days.
The match started with a quick exchange of attack as Athletic threatened early and Barcelona returned the favor. After the quick start, the first half had relatively low intensity. Messi started off brilliant but had no one to assist him in the final third. The first half ended 0-0. One thing is certain, Suarez must come off and Fati needs to replace him. Let's see what Setien decides to do during the break.
Second half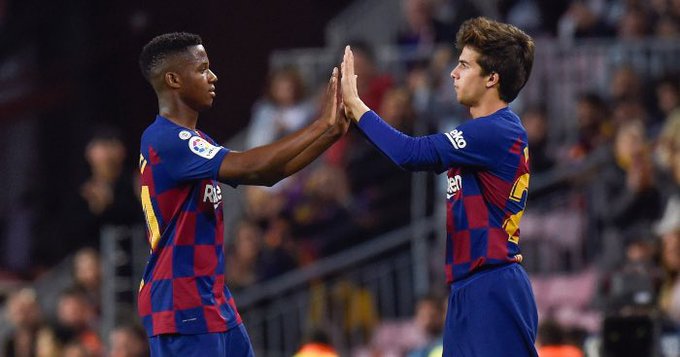 In the second half, we saw more of the same style of play from both sides. Neither side posed a threat until the 70th minute. Setien had already subbed on Riqui Piug for Arthur and now he sends on Rakitic and Fati for Busquets and Greizmann.
These substitutes brought the match to life. Rakitic was able to put one away in the 71st minute after a scramble in the box and from there on out, a rejuvenated Barcelona began to take shape. Barcelona created more chances as Messi saw his 700th career goal whistle just wide of the far post. Athletic Bilbao had one good chance to equalize vs FC Barcelona but Raul Garcia failed to convert his header. The match ended with a 1-0 Barcelona victory and more importantly, a lead at the top of the table.
With very little movement from Suarez and with Greizmann not receiving the ball in dangerous areas, we noticed more of the same issues Barcelona has encountered in the past, if Messi does not create the chances and finish them himself, Barcelona will not be a threat. This changed once Setien made the substitutions of Puig and Fati.
With all due respect to Rakitic's brilliant play today, the two youngsters made Barcelona more dynamic team which resulted an important win. With De Jong out for an extended period of time, expect Puig to play a more important role than before. Barcelona will wait until the outcome of Real Madrid's match tomorrow and will then be back in action on Saturday, away at Celta Vigo.