After three years of Valverde's pragmatic football, Sétien was appointed new manager after Barcelona's exit in the quarterfinals against Atletico. With Quiqué Sétien, the hope of the La Masia talents coming to the first squad came back in the culés' hearts. After 13 games, it's time to assess his use of La Masia's products.
In his first game against Granada, 6 La Masia players featured. 8 if you count the two substitutes: Carles Perez & Riqui Puig. Out of the 8, only three were "talents": Ansu Fati, starting on the right, and Perez & Puig, both substitutes. The game ended up in the Catalan's favour, though with only a one goal lead.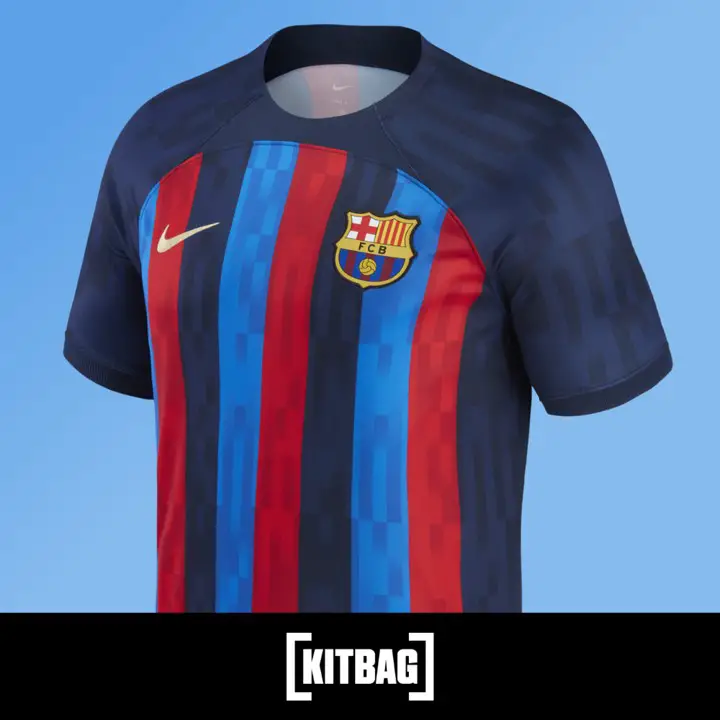 Sétiens second game, despite a win, was far less convincing. A last minute winner allowed the Catalans to go through, as the game ended 2-1, despite Ibiza's tough resistance. Four starters were La Masia products, alas, they didn't perform: Ansu Fati, Puig. Carles perez was average, only Roberto and the substitute Jordi Alba performed well. Alas, this meant for the future far less minutes for Riqui Puig, to everyone's surprise.
Sétiens third game ended in a 2-0 away loss at The Mestalla against Valencia. Six La Masia products featured in the starting lineup, Fati being the only talent. However, Collado got 5 minutes, who enjoyed far less minutes than expected under Sétien, sadly.
Losing patience with the youngsters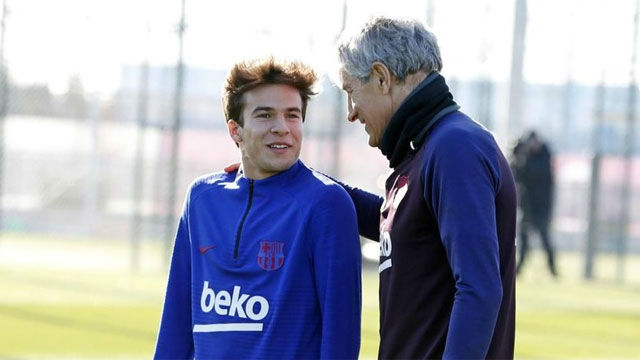 Sétien's first games showed Trust in La masia, but not the majority. Fati enjoyed 7 starts under Sétien, but only for a limtied time. . As a matter of fact, Vidal started as left winger in two crucial games: The UCL match against Napoli, and 'El Clasico' in the Bernabeu.
Even worse, other La Masia products finished only getting the call up without playing, with Collado & Puig losing to Vidal & Rakitic.
Slowly, the fans started doubting. Was it Sétien? He promised at the beginning to give chances to La Masia if first-teamers didn't perform. Yet, this didn't happen much. Rakitic failed to perform, and so did Griezmann & Arturo Vidal. But they cnotinued playing, to the fans' horror.
Sétien's interview displeased the fans more and more. From hailing Riqui Puig to saying he wasn't defensively good. Moreover, Sétien came out last week saying "No La Masia talent has convinced me to become a first teamer". Sétien, who had used acadesmie before who had promised to give more importance to La Masia, saying this? Absolute horror for the fellow culés who had found hope in Quiqué Sétien.
Things can still change
However, it is too early to say Sétien doesn't trust La Masia, especially considering circumstances. Coming in the middle of the season in Barcelona is certainly no easy task. Expectations are high: A treble is always the target, every season. With the Catalans losing to Bilbao, the focus was set on the UCL & La Liga. A harsh fight for the first spot involved Barcelona & R.Madrid.
Even worse, Sétien's squad was reduced: 'El Pistolero' until May. 'El Mosquito' ruled out for the entire season, Arthur injured too along Roberto. The injuries made things even worse for Sétien. He most probably was pressured by the board & the fans to get results, which eventually led to Sétien not using La Masia as might as he wanted to. In this case, the next pre season and the first months of the regular season will show Sétien's true colours.
It is true that Sétien has clearly improved our play on the field in comparison to Valverde's Barcelona. Yet, giving false hopes doesn't please the fans much. If there's one aspect the Quique has to improve, it surely is using La Masia, or he might end up with backlash. A tough position to be in.