Following the 18/19 season, Barça decided to bring Atletico forward Antoine Griezmann for a sum of 120M. It's time to evaluate his first season at the Camp Nou.
Coming from a defensive minded team like Atletico, Griezmann had insisted he arrived to 'learn a new style'. A difficult learning in Valverde's chaotic Barcelona in the middle of an existential crisis, paired with a visible Messi Dependency. With Messi & Suarez fit, Valverde saw only one place in the front three available for Antoine: The left wing.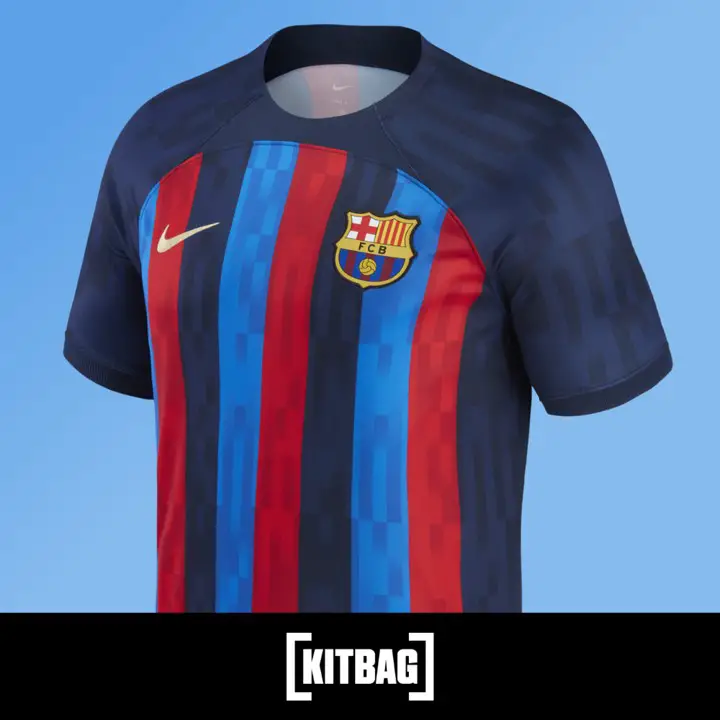 A difficult task for the 29 year old, considering he traditionally doesn't serve the best on the wings, but instead as a SS(Second striker).
However, this spot doesn't exist in Barcelona's 4-3-3. Griezmann came from Atletico, a system revolving around a double striker partnership, usually with Diego Costa. Alas, Barcelona's front three is composed of one centre forward paired to two wingers. Griezmann had started his career as left winger at R.Sociedad, but he played as SS for years in Atletico, thus not feeling comfortable in the wings anymore
Tough start at the club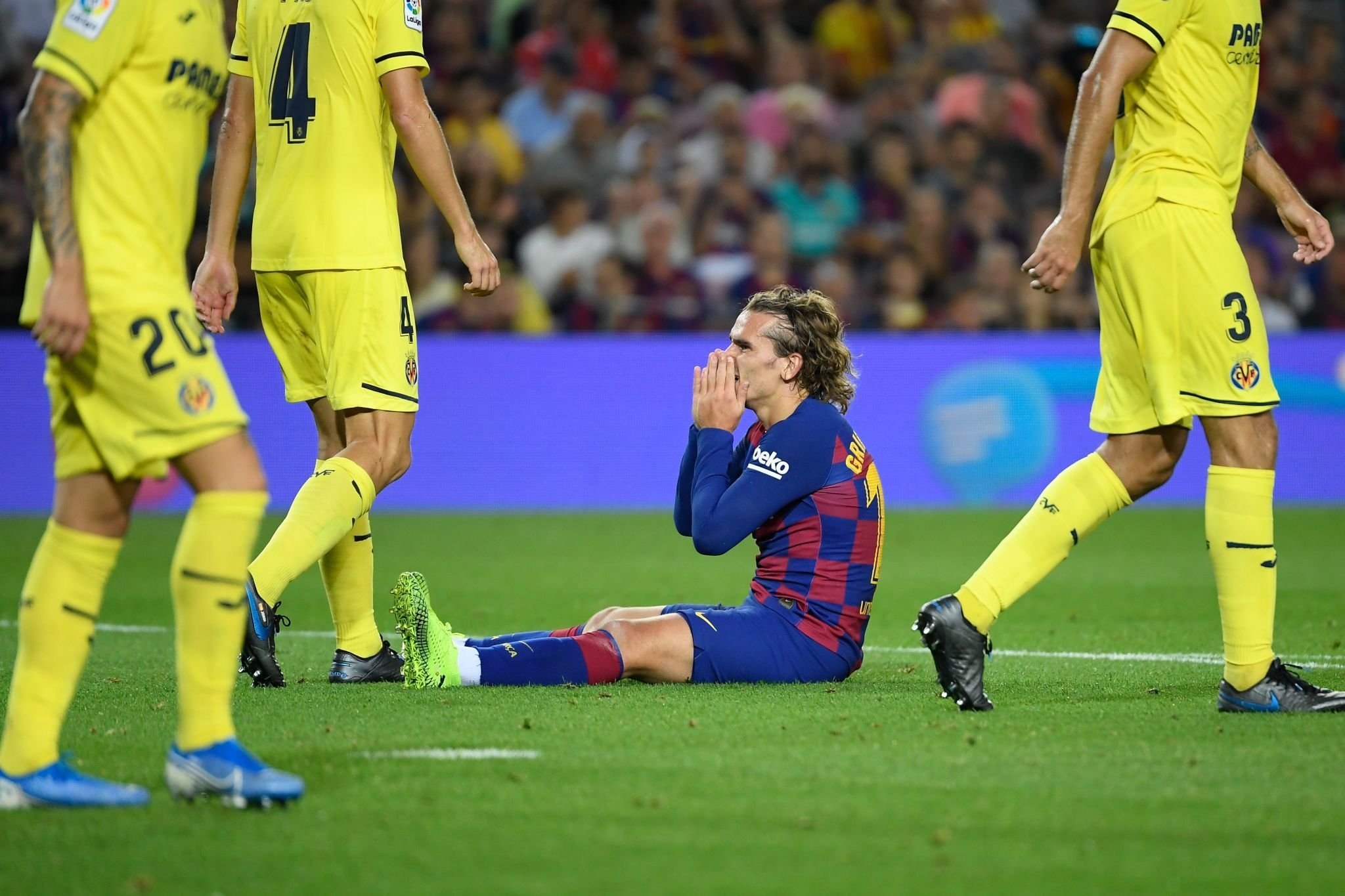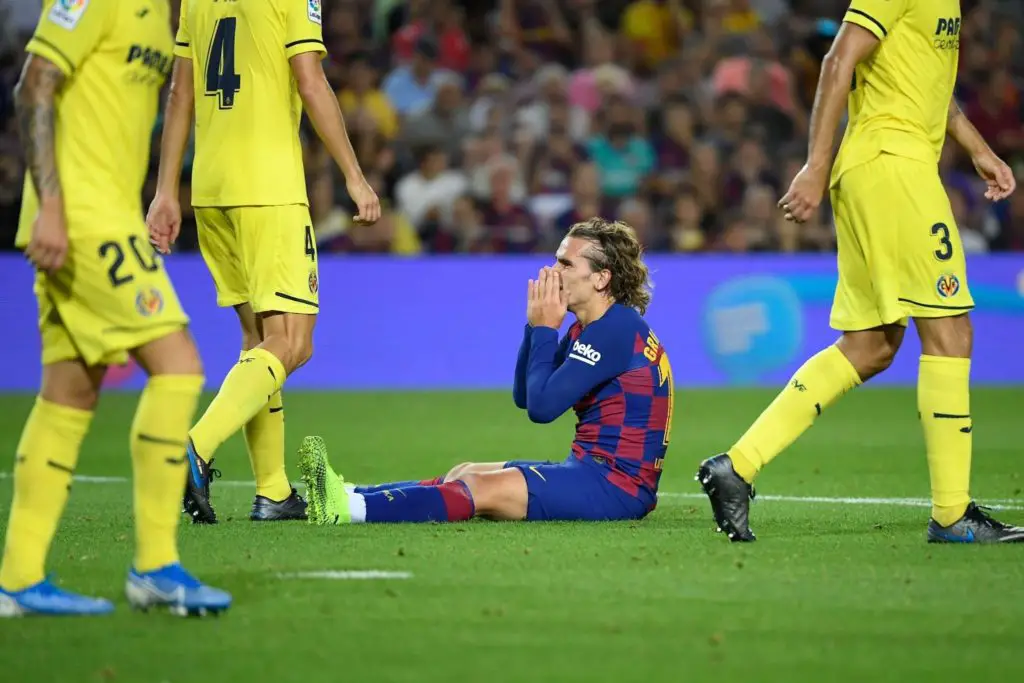 As such, the Frenchman came in difficult circumstances, himself admitting he cannot dribble, despite dribbling being one of the main assets of a winger. Though not as catastrophic as his predecessor Coutinho, the French forward struggled to adapt, often delivering average performances. Even worse, the #17 had 'ghosted' at times. For sure the fans expected better, with a 120M tag. Despite the disappointment in his LW role, Griezmann grabbed 6 goals & 2 assists in 16 appearances as a left winger, a respectable figure considering the difficult circumstances.
Suarez's injury in January, ruled out for 4-5 months means a change for Antoine. Having played in the left wing, Griezmann finally played as a striker. His stats aren't that much better: 12 games, 3 goals & 2 assists. If the centre seemed to be a better place for the french forward, his performances weren't too pleasing either. Unable to replicate Suarez's movement in the box, the Frenchman still hasn't adapted. In addition to that, Sétiens appointment meant a new way of playing. Of course, this had changed Griezmann: "I lack the confidence", a similar situation to Coutinho's, yet his hard work ethic distances him from Coutinho.
In fact, Griezmann is very useful for Sétien off the ball, being one of the only to press from the forward line. With Messi & Suarez exempted from defensive duties, the Frenchman is the only presser out of the three forwards. However, if his pressing is great, he lacks the movement off the ball. David Villa was known for his diagonal runs, and if Griez wants to succeed, he will have to look to increase off the ball runs. With Leo drifting in the centre, someone has to fill up the right wide spaces left behind. Traditionally, Dani Alves had that role, or even Pedro, but both left, resulting in an absolute lack of width in the right. If Antoine could provide these runs, the whole team would benefit.
Tactically speaking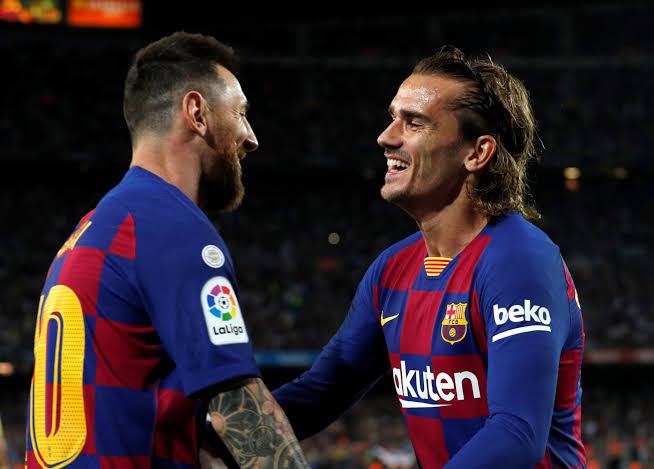 However, such a role for Griezmann is unlikely to happen at Barça. He traditionally prefers to be involved in the build-up, rather than patiently waiting on the wings like Pedro did. In fact, he prefers to break the lines in the advanced midfield, just in front of the penalty box.
It's hard to think of a real solution for the Frenchman. Just like Leo, he prefers the centre. The problem? A central overload while no width can be found due to a lack of wingers: On the right, Leo drifts in the centre. On the left? No established starter, consequence of Dembele's recurrent injuries, while Ansu is too young to be a reliable starter.
The Frenchman is a tough nut. Sétien will have to find the solution in order to avoid a failed signing in Griezmann, especially considering the high expectations coming off a 120M price tag.
---
How do you think the future looks like for Griezmann at Barça? COMMENT YOUR OPINION