There are a lot of things going on at the moment. The media sources are hyping the possibility of Xavi to coach Barcelona, following the sack of Valverde. However, it's not over yet, and there are things to close first. Sujoy Pritam is here to organize all the updates in one place.
---
0:00 – Xavi is getting closer to the job
Xavi will be the manager of Barça according to @khaledwaleed99 of @beINSPORTS_news. Meanwhile, reports that Messi , Pique, Busquets already spoke with Xavi to accept the offer of Barça according to @Alfremartinezz on @ElTransistorOC.
The agents of Xavi Hernandez drafting the contract for Xavi in Saudi Arabia. The person who has been drafting is Fenando Solanas, who has been there for a few days according to @joanbatllori on @tjcope. Fernando Solanas is the lawyer of Barça.
All the details will be announced tomorrow. Al Sadd and their fans will honor Xavi according to @khaledwaleed99 of @beINSPORTS_news.
Xavi was being prepared to be the manager of PSG in case Tuchel left according to Reda, a journo in Saudi Arabia on @tjcope.
08:00 – Waiting for the decision
Xavi will decide Today, Whether He accepts Barça's offer or not according to @EduPolo and @sergisoleMD of @mundodeportivo. Yesterday Xavi met again with Abidal and Grau and Barca hopes to have a definitive answer from him according to @sergisoleMD And @EduPolo.
Xavi would prefer to be Barça manager in the summer, but they are still negotiating and everything is still open according to @EduPolo And @sergisoleMD.
Barca's future is in the hands of Xavi. The draw against Espanyol set off the alarms and the defeat against Atlético was the trigger, making Bartomeu change his mind about Valverde according to @sport.
Abidal and Grau are in Qatar waiting for Xavi to make his decision today. If yes, tomorrow Xavi would travel to Barcelona according to @sport
10:00 – Valverde is hurt, might leave anyways
If Xavi says yes, Valverde will get sacked on Monday. If He says no for this season, Valverde could resign himself as He feels mistreated according to @sergisoleMD and @EduPolo.
Bartomeu already thought about Xavi twice according to @EduPolo on @mundodeportivo. In 2014, before the resignation of Tata, Bartomeu contemplated Xavi as a player-coach. In summer 2016 Pep Segura offered him to train Barça B, but Xavi wanted to continue playing.
Meanwhile, everything remains the same. Xavi hasn't made a decision yet. Today there will be an answer according to @gerardromero.
11:00 – Key hours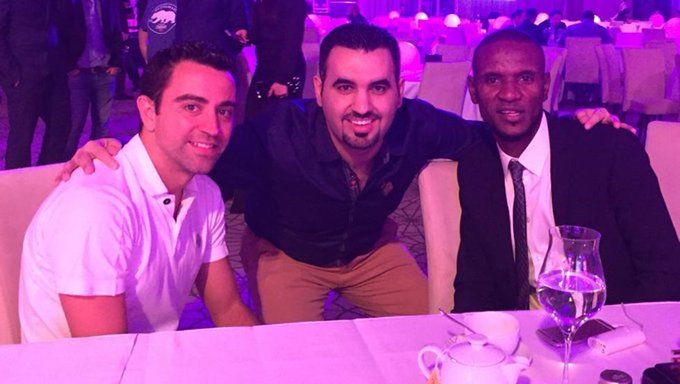 Key Hours in Barcelona. Barca prepares to sack Valverde today if Xavi accepts the offer of Barça according to @DeportesCuatro.
However, other reports say that Xavi has decided to postpone his final decision. It will be for a few hours on whether to leave Al Sadd and sign for Barcelona, ​​or instead wait until the end of the season and take the reins of the team for the next season according to @fansjavimiguel.
However, it seems more difficult for Xavi to say no to the offer to immediately join Barca. Yesterday's meeting between Abidal, Grau and Xavi were fruitful but not definitive. On Saturday he met two more hours with the Blaugrana delegation, headed by the general director, Oscar Grau, and the technical secretary, Eric Abidal , to finish defining the future plans. However, there was no draftings of contracts as other medias speculate.
At the meeting, where Xavi's brother, Oscar, a member of the Al Sadd coaching staff, was also delving into the mythical player's possible arrival on the bench, but still with many fronts open in the negotiation.
Although all the information pointed out that it would be this Sunday when Xavi will say yes or no to Barcelona, ​​the truth is that we will have to wait a few hours or a few more days to get the definitive answer.
Who seems to be in a hurry to close the agreement with Xavi is FC Barcelona, ​​which has been broadcasting to its related media the negotiations as if it were a football match.
12:00 Doubts?
Xavi has doubts to join Barça in midseason. He prefers to join in next summer. Negotiation will continue. Barça is pressing according to @Catradioesports. Furthermore, Barça is in hurry to sign Xavi. Xavi is in no hurry according to @fansjavimiguel.
Xavi refuses to sign any contract with Barça until Barça sacks Valverde according to @Marsallorente.
12:30 – Another meating, advancing
Another step in the negotiation. A second meeting has already taken place between Barça and Xavi to sign him, without definitive agreement according to @xlemus.
Xavi prefers to stay at Al Sadd this season and wants to be the manager of Barca from next season according to @FrancescLatorre and Jordi Grau of @esport3. But Barça wants him to join him immediately according to @FrancescLatorre and Jordi Grau of @esport3
12:50 – Xavi prefers summer, Barcelona wants now
Xavi prefers to return to Barça in June. But Barça are insisting on getting him right now. Xavi demands more time to decide at least until the Final of Al Sadd according to @ARAesports.
This morning Abidal and Oscar Grau have maintained a new contact with Xavi and he has not yet given a definitive answer according to @RogerTorello.
Xavi who has shown total respect to Ernesto Valverde, could wait for Barça to make official the departure of Ernesto Valverde according to @RogerTorello of @mundodeportivo.
Nothing is ruled out yet. Today most likely there won't be Xavi's decision. He is excited to play Qatar CUP Final. Valverde doesn't want to resign according to @totgira of @Catradioesports.
13:10 – Wait until the summer?
Xavi will not sign for Barca now according to @ffpolo. Moreover, @khaledwaleed99 is saying Xavi informed the club that He will stay at Al Sadd until the end of the season.
Valverde will come to train tomorrow if He doesn't get dismissed before according to @gbsans.
Xavi to Barça is still an option for June. That's the outcome of Today's meeting according to @ffpolo.
According to ever reliable @moillorens , Xavi and Barca will meet again in June. He won't come now.
According to ever reliable @moillorens , Barca denies that They want to dismiss Valverde. Tomorrow Valverde will train normally.
Seems like we'll have to wait until the summer
Abidal and Oscar Grau will return Today to Barca. The feeling is that Xavi to Barca in June. Xavi wants time to take decision. Valverde will train normally tomorrow until further notice. The meeting will continue according to @SiqueRodriguez on @carrusel.
Xavi says No to Barca for immediate incorporation. He thinks it's not the time to train Barca. Rejected the proposal. Scenario opens for June. Now waiting for the reaction from Barca according to @gerardromeroQuote Tweet