Since the loss to Atletico yesterday, there's a rumble in the various Catalan media outlets. Some say that there's an actual chance that Barça will sack Valverde. However, others say that there won't be any drastic actions. Sujoy Pritam is here to recap all the news about it:
---
According to @HelenaCondis of @ESPORTSCOPE Bartomeu will not sack Ernesto Valverde. Moreover, Barça sources ruled out Valverde's dismissal after losing Barça against Atletico Madrid according to @ffpolo. Ever reliable @moillorens all say that Valverde won't leave.
Meanwhile… Looking for possible replacements?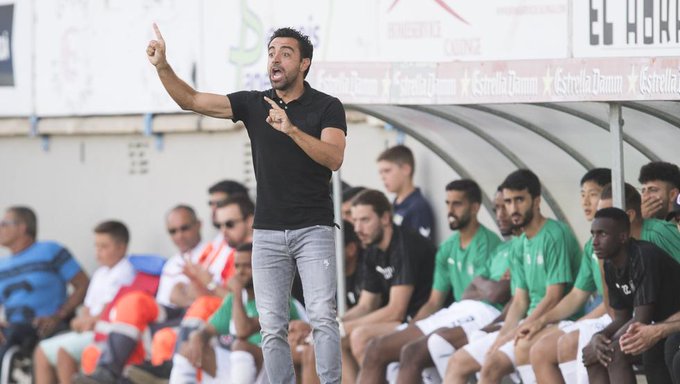 Sporting director Eric Abidal and CEO Oscar Grau met with the former Barça midfielder on Friday in Qatar, where he is coaching Al Sadd. Abidal and Grau travelled to Qatar from Saudi Arabia, where they saw Barça knocked out of the Spanish Supercopa to Atletico Madrid on Thursday.
The board assures that Valverde won't get sacked. But the day after the defeat against Atletico, they are now meeting with Xavi in Qatar according to @EduPolo. Eric Abidal and Oscar Grau are meeting with Xavi in Doha in possiblity to become a new manager of Barça according to @FCBRAC1.
Sources close to the board of Barça , recognize that there is a bad atmosphere and that some are pushing President Bartomeu to take the action. There is a board meeting on Monday that will discuss the issue according to @ARAesports.
Barça sources are saying that Abidal and Grau went to Qatar to meet with Dembele. But They are neither denying nor confirming the news that they met with Xavi according to @EduPolo.
The purpose of their meeting was officially to check in on Ousmane Dembele, who is undergoing rehab in Doha. But they took advantage of their trip to chat with Xavi as Valverde's position comes under increased threat.
Sources close to the club insist the timing, one day after the loss to Atletico, was a coincidence. But they also revealed Xavi is a "serious option" to take over at Camp Nou in the future.