Napoli it is! Not what I wanted, but I'm fine with that. They just changed manager, as Ancellotti was fired – And Gattuso has been appointed. As they are 8th in the league. But it surely won't be easy. Their lethal attack with the likes of Fabian Ruiz, Milik & Lozano.
Looking bad at the moment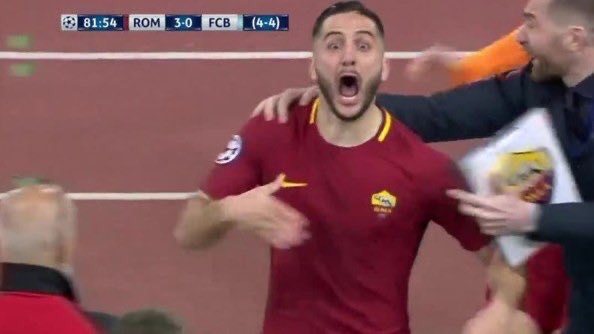 Even if they are in a bad timing, give them time-Who knows how will they be in end of February,when we will face them. They have proven,especially under current Juve Coach Maurizio Sarri to be able to put up a tough fight.
I'm confident as the second leg is in Camp Nou,leaving space for an eventual Remontada if needed. It's almost time to show Manolas who's the boss. TIME FOR REVENGE @kostasmanolas44
Other fixtures:
R.Madrid-Man City
Atletico-Liverpool
Atlanta-Valencia
RB Leipzig-Tottenham
Bayern München-Chelsea
Lyon-Juventus
Nice draw.
Man city face our archrivals Real, which means Pep returns to the Bernaleo-Gonna be fun!
Atleti-Liverpool will be fun too,will Simeone be able to stop Klopp's Liverpool? Also exciting to see!
RBL-Tottenham also fun. Mourinho Against Nagelsmann, the future against the past. Don't rule out RBL.
BVB-PSG:PSG are favourites but anything can happen.
And finally FCB-Chelsea, gonna be fun too.
Atalanta and Valencia are lucky enough to avoid the giants and go to the 1/4 finals
Love this draw.
---
What do you think about the Barcelona – Napoli draw? Write your opinion in the comment section.