Now that the Barça – Sevilla match is behind us, it's time to see how did our players do in that match. Given to you by tikitakaxbarca
---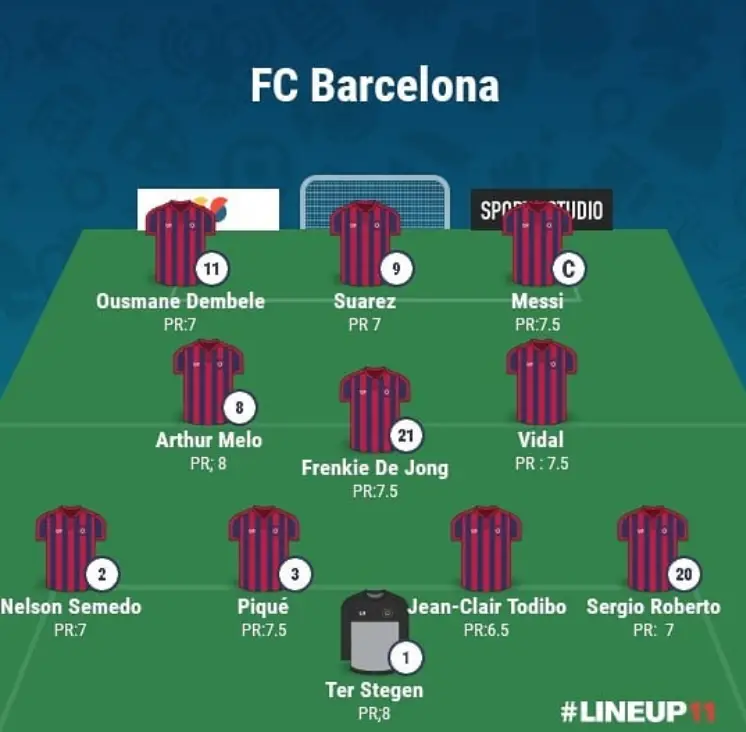 Defence : Still relying on Ter Stegen?
Mats-8: His 200th apperance was very good. Was only tested at times, but when he was he made sure nothing would came in!
Semedo-7: Did well as an unnatural LB. Great connection with Démbélé, however he found himself in some odd positions sometimes.
Piqué-7.5; Did very well. Took less risks than last games and did his job-and didn't seem to have a that bad understanding with Todibo.
Todibo-6.5: If he took risks, he showed his personality, which js a great one. Often passed to Roberto or Pique, pretty rock solid..He has to take less risks tho.
Roberto-6.5: Wasn't that tested, and tried to contribute in the attack-causing often him to be too high up the pitch.
Midfield – Good performance
Frenkie-7.5: Played very well. Assured ball circulation as CDM but also tried to help in the attack, with Arthur often, a great performance!
Arthur-8: Another stellar performance. He almost scored a goal through a Messi ball, and resisted Sevilla's press. Would often look for solutions. A great game for him.
Vidal-7.5: A great game. If he often slowed our ball circulation, he always made sure to steal the opposite possession and score a goal.
Attack – Always good when everybody scores
Messi-7.5: Can do better, but since he ain't fully fit.I would have given a 7, but his good shots including his Freekick goal give him a 7.5..
Suarez-7; If off the ball he wasn't that great, he scored a BYCICLE goal in the box-and he's doing his job: Score goals. Hes right now in form and wants to ensure he gets the ST spot. He proved most of us wrong.
Dembouz-7: Played quite well. Scored a trademark goal, and had other shots(missed unfortunately). However he needs to improve his pressing & movement off the ball. He unfairly got a red card
Subs:
Busi-7: Was alright,did his job,ball circulation assured.
Araujo-6:He got a red card for no reason, but too little time to judge.
Raki-7: Played alright..
---
What did you think about our players' performance in the Barça vs Sevilla clash? Write your opinion in the comment sectoin below.