[ad_1]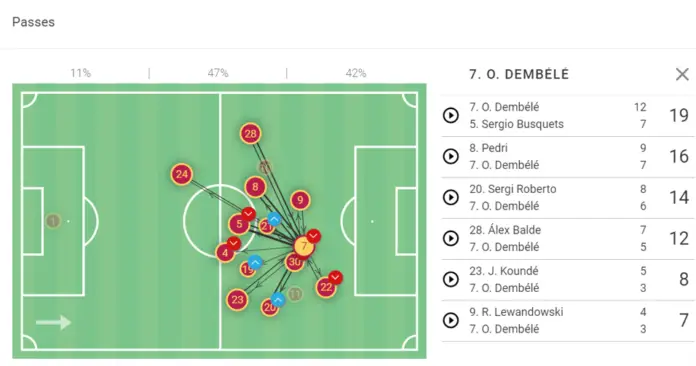 Ousmane Dembélé was in the limelight even before the start of the season. He could have left Barcelona in the summer. But instead he signed a contract extension. Since moving to LaLiga in 2017, the Frenchman spent most of the time on the treatment table. Barcelona were left frustrated as they had spent a lot of money on the player but were unable to get the best out of him. Now, he has become a vital part of Xavi's side and aims for glory this season. His versatility has allowed Xavi to play him in different areas, and here are some of the stats from this season that show how the youngster could help his side achieve glory this season.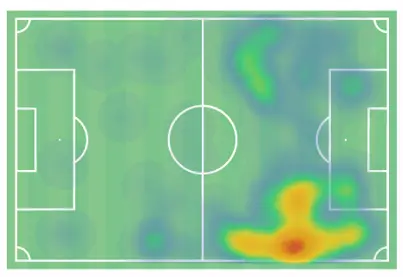 Dembele is a right-winger who is comfortable playing the ball with both feet. This season, Xavi has used him on the right wing and sometimes shifted him to the opposite wing. Dembele has spent 264 minutes on the field in the last three matches. The Frenchman has scored a goal and has registered two assists to his name. His creativity is the reason why Xavi is making him start every game this season.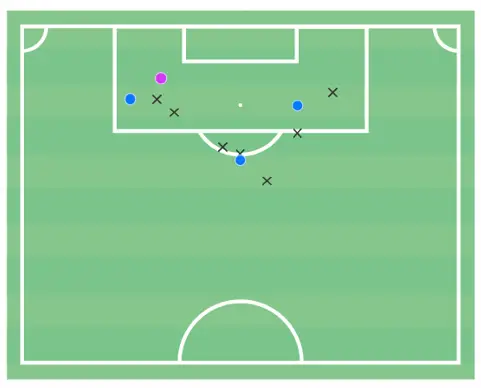 The 25-year-old winger has also been a goalscorer in the past. He likes to attempt shots by making room for himself. This season, he has attempted 11 shots, of which four have been on target. Interestingly, he has scored more goals from the left side despite featuring more on the right side. The player has also managed 15 touches inside the penalty box, making him a threat.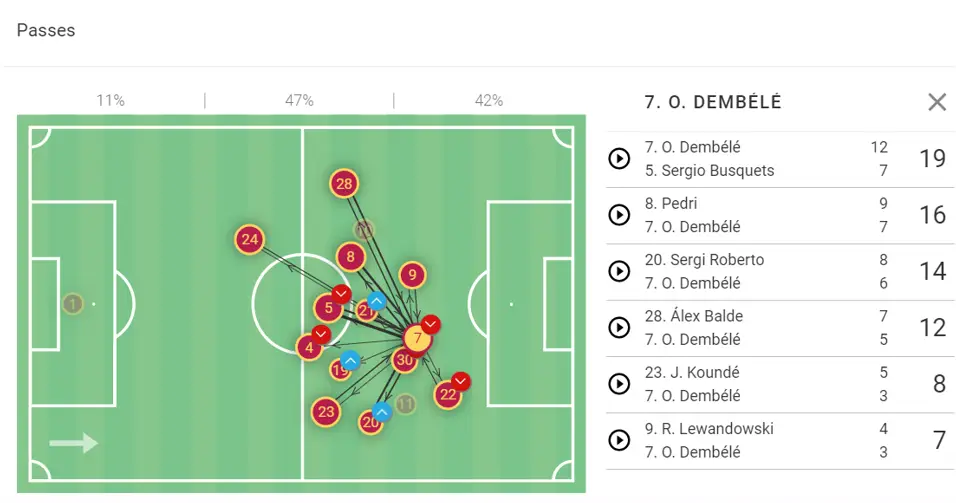 Dembele has been the main creative force for Barcelona this season. He creates a lot of threats whenever he has the ball at his feet. The winger averages 43 passes per 90 minutes with a 78.6% accuracy rate. One of the reasons why Dembele creates a lot of threats is due to his ability to play passes into the penalty box. He averages seven passes per 90 minutes into the penalty box with a 52% accuracy rate. These include four crosses per 90 minutes. These passes carry a lot of danger with Robert Lewandowski in the attack.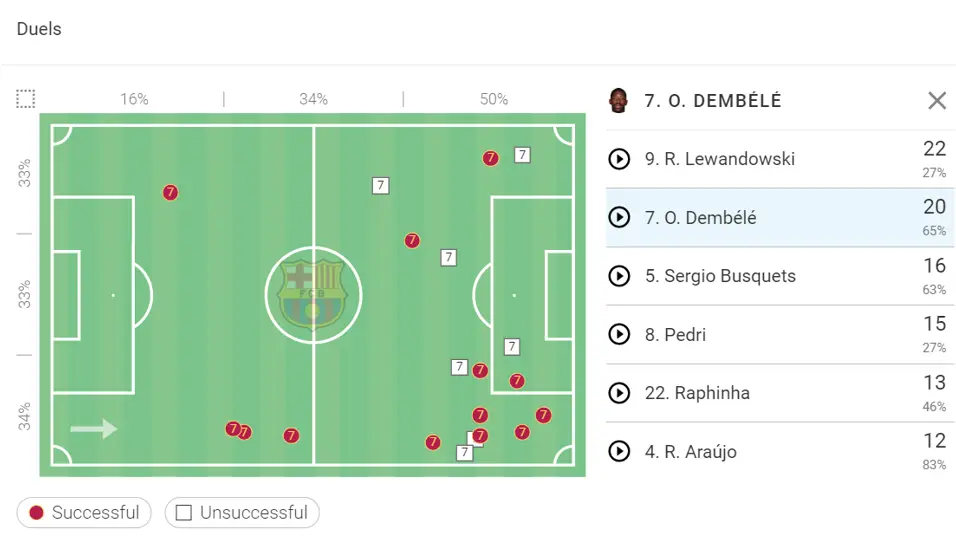 Another area where the player has excelled is in winning back the ball. Dembele has won 54.5% of duels this season. In the last match, he won 65% of his duels, with a high win percentage in the final third. Dembele has also made 11 recoveries, with seven coming in the opposition's half.
Ousmane Dembele has been a key figure for Xavi this season. He has an eye for goals and has been their best playmaker until now. Barcelona will hope that the player remains fit and continues his performances that could help Barcelona achieve glory this season.
Visuals via Wyscout
[ad_2]