[ad_1]
Bernardo Silva had to develop his intelligence on the pitch to 'combat' his slight physique. SPORT have talked to Helder Cristovao, who was his coach for two seasons at Benfica B, to find out more about the Manchester City midfielder before he burst onto the scene — and about how he sees his future.
Do you remember your first impression of Bernardo Silva? 
I had just arrived at Benfica B. Bernardo and the other internationals were with the U19 national team and were not with us from the start. When they returned, there was some suspicion. A new coach etc. I spoke with him and told him the only thing he needed was to have the ball, to always be close to it. The main thing for that was to not worry about tactical issues at first and just be on the lookout for the ball.
Did you already have his potential earmarked?
Bernardo had already been identified when I arrived as one of the talents to keep an eye on. He had a period during his development when he didn't always play. He was very small and there were some internal doubts at the club during that spell. When he reached the U18s, he had a fantastic and the discussion about him disappeared, he became a reference.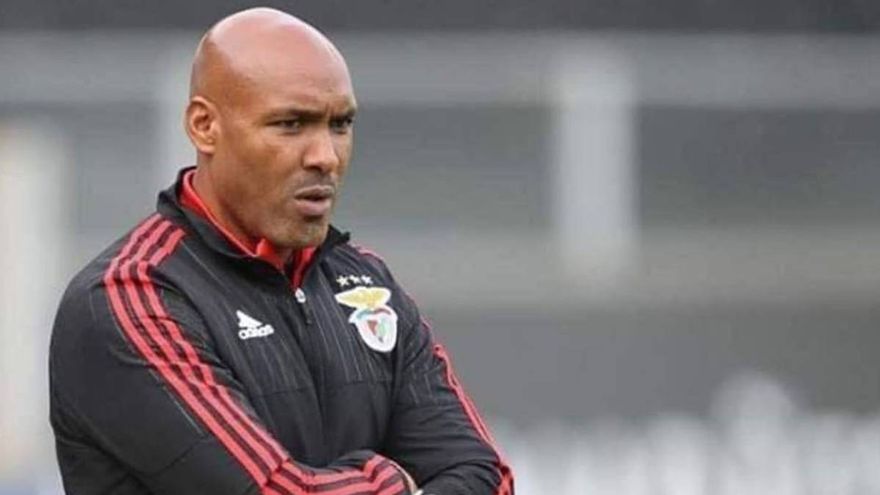 You didn't have a bad team at Benfica, Hélder…
We had Cancelo, Hélder Costa, Cavaleiro… a great team. Ederson and Oblak came through as well. To be honest, it was easy with Bernardo, you saw he would go to the top. He did everything with such ease. Despite not having a great physique, his intelligence and reading of the game was brutal. A lot of the time intelligence is quicker than physique. That's the case with him. He makes decisions quicker than others, he has it all in his head. From a young age he learned to play against more physical players. A little like Pep Guardiola. Pep spoke about that once. As he was more fragile, he had to be quicker mentally.
Did you know he would go this far?
When he reached the B team, no one had doubts. It was clear he would go to the top level. I thought Barça would come for him because at that time, Guardiola was there and I imagined he would have things he would like. Years later he signed for City. I don't think Barça tried before he signed for Monaco. Bernardo wasn't getting chances in Benfica's first team. He wasn't training in his position. If you don't train in your position, you're going to think it's difficult to play in your position. Then the Monaco offer came in and he asked to leave. It was Jorge Jesus (the coach) at the time. It was a good squad and it wasn't easy for the kids coming into the team.
Has this past season been the best of his career?
Bernardo has the perfect coach for his game. Then his teammates. The way of playing. City play with the ball. He would have more problems in transition, with a deeper block. I think Xavi will think a little like that, to have him always close to the ball. He works hard physically, is tactically astute, and is committed. He's a good guy, a complete player and very intelligent.
Do you see him at Barça?
It (would) surprise me a little. I see Guardiola with Bernardo and Bernardo with City. But I understand that the player wants to play for Barça. It's a club with enormous potential. Maybe he can think that there is nothing left for him to achieve at City and he wants to contribute to Barça. He could fit in well as an interior. Barça play 433 and I see him with Busquets and Pedri. As the No.8. Not on the wing, inside.
Do you remember if it's his dream?
Yes, it's been a dream since he was a kid for him. Representing Barça, to be the legendary No.10, like Messi. He has a lot of Messi. Not the pace and the strength, but how he thinks, manages the game. He has a lot of things to improve Barça.
City won't make it easy, how can he force the issue?
For history, for the club, for his previous success at City. A lot of times a player wants a change because they feel their cycle at a club has ended. But a club as historical and big as Barça is, hungry for success, would be ideal, a challenge for him. There are a lot of games. Bernardo could play some games inside, others wide. He could play as a false nine. He could add a lot to the club.
[ad_2]