Barca's USA tour officially kicked off last night, with the Catalan giants taking on MLS side Inter Miami. Miami has a bit of flash to its name. Mostly due to the magical nightlife and a certain football legend representing the club as its main ambassador. David Beckham has tried to bring a certain flair to MLS after Inter Miami was founded in 2018. He hasn't found it throughout MLS play, as the club has struggled to establish itself as a competent side within the league's Eastern Conference. But that wouldn't matter if Miami found a way to stay competitive against a well improved Barcelona side. With new players still being integrated, and Xavi Hernandez still not in the states due to passport issues, Tuesday night stood as an interesting chance for Miami to flip their current reputation as a stateside club vs FC Barcelona.
Let's discuss what went down during the preseason friendly of Barcelona against Inter Miami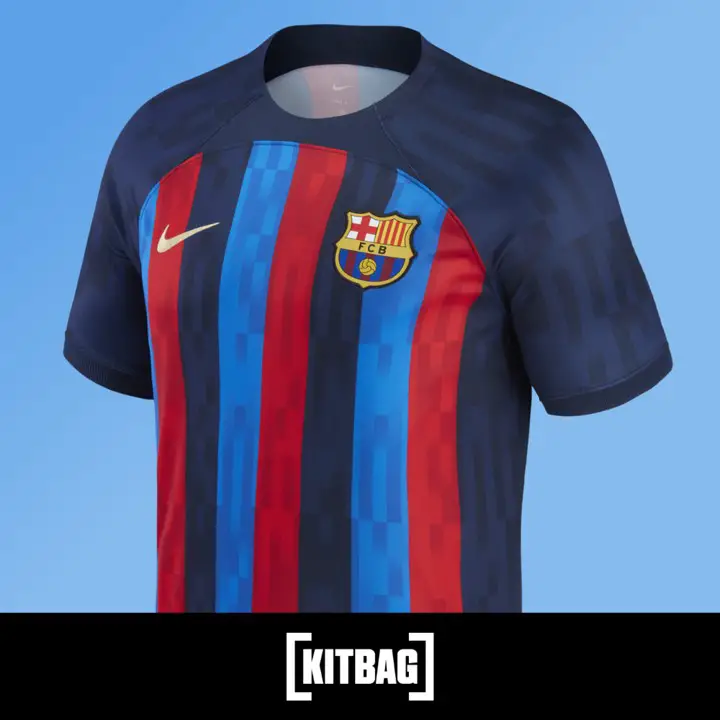 First half
The first half saw Barca pile on chance after chance.
Franck Kessie was at the center of most of those goal creating chances. The Ivoirien is known as a physical box to box midfielder that knows how to get forward and create chances for others. For the better part of the first half, his performance lived up to his reputation.
Whether it was recovering the ball to reclaim possession, or shielding off others to keep possession and create chances, Kessie's involvement in the attack came early and it remained until he was subbed off at halftime.
Take Barca's first goal for example.
Kessie, Raphinha involved in the opening goal
Kessie shielded off an Inter Miami player, before sliding the ball to Raphina. The newly Barcelona signed winger — who had a really good game, more on him later — then found Pedri, Pedri then flicked a back heel pass back to Raphina. Raphinha then gave a sublime touch to Pierre-Emerick Aubameyang, who finished off the sequence by lifting a cheeky chip into the back of the net.
After a somewhat lifeless display last weekend against Olot, sequences of play like these were a welcome sight for Barca fans around the world. But the action didn't stop there, as Barca went on the prowl again.
Raphinha scores his first Barca goal
Minutes later, it was Raphinha who was doing the scoring this time. Alejandro Balde — who had a great game himself — lobbed a cross towards the back post for Raphina. Raphinha the stuck out his left foot, and calmly hit the ball with the loveliest amount of power. The ball hit the hands of Inter Miami's goalkeeper, but it wasn't enough to keep the ball out of the back of the net.
It was good to see Raphinha get on the scoresheet, as the talented Brazilian international looks set to run rampant within Xavi's system this season. It'll be interesting to see how he gels with the rest of the attack as well. And I say that because Raphinha looked every bit as good as a passer as that of a scorer.
That's something that has been advertised with Raphinha dating back to his time at Leeds. So it wasn't all that surprising to see. But it was good to get a set of eyes on his skill set, as it looks primed to mesh well with not only new signee Robert Lewandowski, but his other wing mates as well. Particularly with the runs that Ferran Torres and Ansu Fati both make on the flanks.
Fati shows off his brilliant finishing skills
One such run of Fati's led to more success for Barca in the first half. This time, it was Raphinha who displayed his ability to link up with Fati, as the young, but talented Spaniard used his excellent off ball movement skills, and put himself in a good spot to receive a final ball from Raphinha.
Fati received the ball on the bounce, and caught it on the half volley to slam it home for another goal.
Seeing Fati showcase his finishing skills like this was a pleasure. But seeing him move well without any apparent restrictions was even more of a delight. Barca can only pray they receive this same healthy version of Fati once the La Liga campaign begins.
Since a healthy Fati throughout the season will do wonders for Barca's attack. Something that suffered greatly due to the teenage sensation's absence last season.
Fati's goal was the last bit of action in the first half, with Barca heading into the break with a 3-0 lead. Once the second half began though, it was clear Barca still had a few more goals left in them.
Due to that, the score line underwent a bit of a change.
Second half
Barca's second half was much like their first. Plenty of possession, a lot of chances, and clean, encouraging play that served as another piece of optimism for the squad moving forward.
10 minutes into the second half, Barcelona capitalized on their improving play vs Miami, gave four to their position on the scoreboard.
Gavi scores Barca's fourth
Memphis Depay subbed on in the second half, and delivered a beautiful assist to Pablo Gavi off a set piece. Depay's corner kick was whipped in with a lot of velocity, but it didn't rise too high into the sky.
Gavi ran to the ball, put his foot through it first time, and smashed a goal in that had no chance of being stopped.
Funny enough, that's a finish that perfectly fits Gavi's persona on the pitch. Technically precise, yet aggressive and powerful. The goal sealed all doubts regarding the final winner of the match, which left the rest of the squad a chance to improve upon the final tally and their own individual performances.
One person who got the memo was Memphis Depay, who scored Barca's next goal. While also adding an extraordinary amount of skill and theatrical aesthetic.
Depay sends message amid transfer rumors
14 minutes later, Jordi Alba made sure to make his second half performance a good one. He whipped in one of his trademark crosses, but this time low enough so Depay could control it first time with his feet.
Depay then settle the ball down, put on a fantastic display of cheeky skill, and fired a shot into the back of the net.
This calm finish was a great development to witness, especially after Depay's egregious miss earlier in the half. It was also a goal that sent a bit of a message to the Xavi and the rest of the club.
Depay's name has been swirling in transfer rumors lately. The Dutchman has stated he doesn't want to leave. But with the options in attack looking plentiful, Barca has dangled his name on the market in hopes of receiving a decent fee.
In any other year, Depay might've been seen as courageous to hold his ground and fight for a spot. But with the World Cup looming, the message around Depay has switched into one that mainly advises him to find another club. Who knows if Depay will end up leaving this summer, but his goal last night proved he can still contribute to this Barca squad.
Dembele's abnormal scoring tally
The sixth and final goal of the match was scored by none other than Ousmane Dembele.
The Frenchman used his classic pace to weave through the Miami defense. He then cut it back to his left foot, waited patiently, then fired a shot into the back of the net.
It was goal number six in a measly preseason friendly. But to see Dembele score — when he doesn't score much at all despite his tools — was a bit of a sight in itself.
Dembele was subbed off shortly after this goal in favor of Alex Collado. But it appears it was nothing injury related. Instead, it was probably a move made with Collado in mind, as he's earned the right to play more minutes after a good few weeks of training.
Final word
After the 1-1 draw against Olot, fans were hoping Barcelona would up the intensity and quality against Miami. They did just that, and now they look ready for Sunday's clash with bitter rival Real Madrid.
One final though from this match is how salivating this attack might look this season. Putting up six goals is no easy feat — although it was an MLS side. However, that still doesn't take away the excitement brewing for this new look offense.
We'll see how it looks in full when Robert Lewandowski makes his debut. But odds are it'll look even better, which is a sight we're all looking forward to seeing.
Barca's next match
Barca's next match will be a little special.
It'll be an El Clàsico on tap, as Barca take on Real Madrid in Las Vegas.
See you all then!