[ad_1]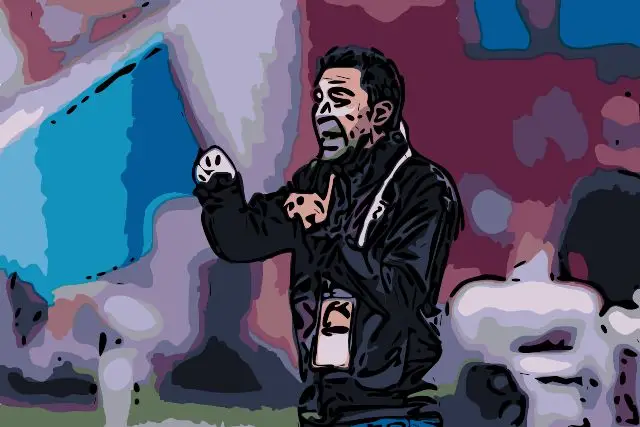 Barcelona announced the transfer of Ferran Jutgla to Belgian champions Club Brugge on their official website today.
The Catalan attacker, 23, was an unexpected inclusion in Barcelona's first squad during the months of December and January, featuring eight times for the senior side.
His quick feet and eye for goal served him well during his brief stint in the top flight, resulting in two goals.
Jutgla was initially signed for Barcelona B, but he quickly proved he was too excellent for the third division, scoring 19 goals and providing 6 assists in 32 games.
He arrived on a free transfer from Espanyol last summer and soon established himself as the star.
Barcelona refused to trigger his 12-month extension clause next month, so the 23-year-old has chosen to go.
Jutgla's agents have been in negotiations with the Belgian club about a trade in recent days, according to transfer analyst Fabrizio Romano.
The club stated that he will leave for a cost of €5 million, with a condition assuring that they would earn 10% of any subsequent sale.
On his departure, Jutgla issued a message on Twitter praising the team and the supporters, calling it "the finest season of his brief career."
Given the club's financial restrictions, Barcelona will very certainly view his sale as excellent business, given that it is practically completely profit.
Jutgla is an intriguing young possibility with a promising potential, but he is unlikely to earn the required opportunities in the first squad to develop properly.
FC Barcelona 'Need $535mn' To Save Club
The sale of Ferran Jutgla does help off-set some of the debt that Barcelona are in, but in reality they are in required of much, much more!
According to FC Barcelona's vice-president of the economic department, the club requires €500 million ($535 million) to avoid financial catastrophe.
Eduard Romeu agreed to an interview with SPORT, which was published in Catalonia on Thursday morning. He cited the indicated number and stated, "It is what we need to preserve Barcelona."
When asked if the club's financial troubles, which include debts of about $1.5 billion, are the fault of current president Joan Laporta's predecessor Josep Bartomeu, Romeu replied, "The issue is what it is."
"It's inherited," he explained. "Of the things that have been done but not done well, and of the things that have not been done at all."
Laporta has separately remarked this week that "Barca was dead" when his board arrived after winning the presidential election in spring last year.
"Right now, we're in the ICU," Laporta went on. "The economic levers will allow Barca to go from the ICU to a regular room. And later on, we'll leave the hospital and have a long life."
Both Laporta and Romeu have publicly explored the sale of 49 percent holdings in Barca Licensing & Merchandising (BLM) and Barca Studios.
In relation to the latter, Romeu revealed that the club "had offers" but does not like them. However, he stated that the Catalans had a proposal "of €275mn ($294mn)" on the table for BLM.