Following Eintracht Frankfurt's impressive Europa League triumph on Wednesday night, the German outfit will now enter Pot 1 ahead of next season's Champions League draw, leaving the prospect of a return to face Barcelona who will sit in Pot 2, a real possibility. Yet just the name of Eintracht Frankfurt reminds Barcelona fans of a night they would rather never revisit. A night in which they were made to feel like visitors in their home and whistled in their sanctuary, as over 30,000 Eintracht Frankfurt fans managed to make their way into Camp Nou.
Six weeks on from some of the most shameful images we've seen in Barça's recent history, we are still waiting for answers and explanations as to what actually happened as the Camp Nou turned white. And, perhaps more importantly, what actions the club will take to prevent such a scandal resurfacing in just a few months' time.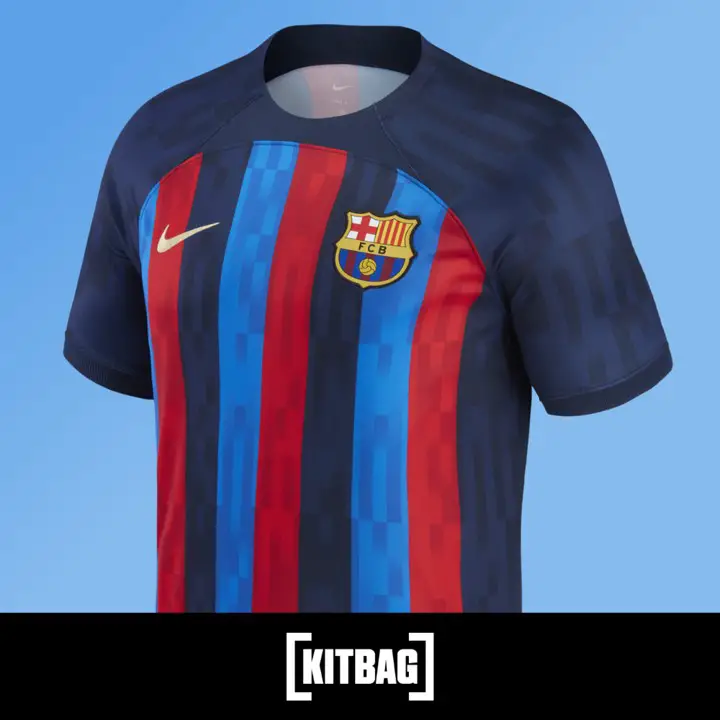 Just days after Barcelona's elimination, club president Joan Laporta described the events as "outrageous and embarrassing". He did so during a press conference he held intending to explain yet another European nightmare for Barcelona. Yet no explanations were actually given, or at least, not convincing ones. Still, six weeks on, Barcelona fans are in need of concrete answers as well action from the club.
Barcelona's ticketing system
First, we should look at Barcelona's rather outdated ticketing system. Tickets to all Barcelona matches at Camp Nou are sold via the club's website, on a general sale. This means they are available to anyone around the world to stroll on and purchase with a few simple clicks. Whilst this is a necessity for a club like Barcelona, with a stadium well over 90,000 in capacity, it opens the door for disasters like this to take place. Eintracht fans, unlike any other fanbase before, seized their opportunity to watch their team make history in Cataluña and would not settle for their 5,000 away allocation in the heavens at Camp Nou.
Interestingly, Barcelona had somewhat planned for such an onslaught. Indeed, German credit cards and IP addresses were banned from purchasing tickets through the club's website. We are in 2022 however, meaning VPNs and international credit cards are easy to access. Little attention was given to this during Laporta's explanation conference where the president instead deflected most of the blame onto Barcelona's members – the socis. Laporta stated: "We are not guilty, but we are responsible." Sounds contrite, yet has very little meaning.
Members re-selling tickets
Still, Laporta does have a point. In fact, simply purchasing tickets through Barcelona's 'open-for-all' website was not the only way Frankfurt fans managed to scramble themselves into the ground. The president reported: "7,000 season ticket holders and 7,800 members sold their tickets to German fans." These are huge figures, and quite sad ones in all truth. It is also worth mentioning that at the start of the season, Barcelona offered their members the chance to rescind their season ticket for the 2021/22 season, amid uncertainty regarding the covid-19 pandemic. Reportedly, over 30,000 fans took up the offer, meaning the club is now responsible for re-selling those tickets too. No doubt, many of these tickets ended up in the hands of Eintracht fans.
So, there is no doubt that some Barça socis deserve blame for this, yet certainly not all of it. Locals themselves were totally and utterly priced out of this fixture by the club, with tickets in even the worst areas of the stadium priced at over 100 euros. Barcelona must choose whether they want the Camp Nou to be full of Culers, as we saw for Barça Femení's historic fixtures against Real Madrid and Wolfsburg, or a Disneyland of sorts, where tourists and simply the highest bidder can make their way in – Barcelona fan or not.
Tourist companies making huge profits
However, the problem doesn't just stop there. Tourist companies can also be held responsible for what happened. Buying tickets from the club was easy for them, as they operate in Cataluña, and selling them on for extortionate prices to German fans was a fast way of making an awful lot of cash. And, of course, with the numbers the Frankfurt fans arrived in, they snatched up everything they could.
President Laporta mentioned that the club too is now actively working to cut this out, stating: "We will terminate the contract of some companies for tourist trips for their clear misconduct." Whilst this sounds like a promising step, one must ask: what 'misconduct' exactly? Were there clauses in the contracts with tourist companies that prevented them from selling tickets to tourists who support the opposing team? A simple internet search will tell you that nobody asks you who you support when you purchase a ticket from these operators.
In fact, considering the factors already discussed, one of the most pertinent questions is: How on earth has this nightmare never happened before? This, for sure, is not the first time that Barcelona has played host to a big European tie in which teams with huge, often partisan fanbases would have gladly bought tickets and filled out the home end should they have been able to. Perhaps this was just the perfect storm for Eintracht Frankfurt. Whilst a Europa League Quarter-Final against a mid-table German side may not seem so important to the Catalan faithful, a chance of making history at the Camp Nou would eclipse almost anything Eintracht fans have witnessed in recent history.
Timing and lack of security
No doubt the game's placement in the middle of Easter didn't help Barça either. With many fans on the beach and out of the city, and a free opportunity for Germans to travel over, with no need to take time off work, everything fell into place for a group of supporters who used an incredible amount of initiative to raid Camp Nou. The big worry now is that other teams will try to do the exact same thing when they play at the Camp Nou next season, and that the distasteful images of drunk, shirtless, abusive away supporters will become a regular occurrence.  
Such behaviour from Eintracht fans brings us to the next point – the lack of security inside and outside of the stadium. Why on earth the Mossos d'Esquadra (Catalan Police) were not present on the streets of Barcelona remains a mystery, as over 30,000 Germans flocked the city. Yet, Barcelona's recent change in president can begin to explain the problem, with members of Josep Maria Bartomeu's board said to hold a superb relationship with the Mossos.
Once Eintracht fans turned up with a ticket in hand, little could be done. Even though they didn't hide themselves – almost all of them wore the white colours that drenched the Camp Nou which almost looked like a 'Merengue' takeover. They blocked and abused Barcelona's bus as it entered its own stadium, whistled Barcelona players' names as they were announced pre-game, booed Barcelona players as they warmed up, cheered loudly for each of Frankfurt's three goals and stood up for the majority of the game. More security would have certainly helped, yet denying German fans entry to the stadium could lead to all sorts of problematic questions being asked.
Fans' reaction
However, Barcelona's core group of supporters, the Grada D'Animació, could not ignore such a scandal. They abandoned the stadium at half time, and did not return until the 55th minute. The group would also go on to boycott Barcelona's next fixture, at home to Cádiz, leaving a rather eerie feel around the Camp Nou. The group have been largely criticised for leaving the team alone when they most needed support, and calls for Barcelona's radical Ultras Group, the Boixos Nois, began to appear on social media, yet rightfully quietened down after a few days of uproar.
It must be said that the Grada's reasons for their boycott were sensible and fair, should people actually take time to read them. They complained of the extortionate ticket prices that not only prevented local fans from attending, but also encouraged tourists. They also felt that such shameful images could not go unnoticed and unpunished. Lastly, they described the evening as "a humiliation we will never be able to forget." Whatever one thought of their protest, their reasons were fair.
Bottom Line
So, after all of that, we are left with a lot of discussion points, a lot of questions, and not an awful lot of answers. What Barcelona knows is that its ticketing system is outdated and has a spider diagram of problems stemming from it. Attempts can and must be made to stop socis selling tickets to rival fans, the same can be said for tourist companies. Other than that, much of this is out of the club's hands, who must essentially hope this doesn't happen again.
No doubt making tickets cheaper and more accessible to locals would go some distance to ensuring the Camp Nou is full of fans supporting the home team, yet, beyond that, Barcelona could perhaps turn to UEFA for help, where punishments could potentially be put in place for clubs whose fans buy tickets and attend matches in the home end, ignoring their away allocation. Actions will have to be taken, as Joan Laporta finds himself with an unlikely task in need of resolving early into his second reign as Barcelona president. Out of nowhere, one of the most intriguing and unexpected talking points has arisen around the club and has left an awful lot to debate.