At 9pm local time, tonight at the Camp Nou. Barça will be facing Frankfurt in the second leg of the Europa league quarter final. After what was a very impressive come back against Levante on Sunday. We'll be coming into this game with a lot more confidence than last week. We of course need to improve, and start off with much more intensity.
But with the squad we have available, a positive result is more than possible. It's expected to be an almost full capacity Camp Nou. And Barça needs to hope that the fans can create a hostile environment for Frankfurt. Just like their fans did for us last week. In the first leg, I feel that we underestimated them a little bit. The pitch wasn't in the best condition. But Frankfurt played really well vs Barça. With a lot of heart and intensity.  And used their home crowd to their advantage. Which is something we need to do later tonight. Hopefully we can start to build up some momentum again. Just like we did before the international break. As tonight, a positive result is vital!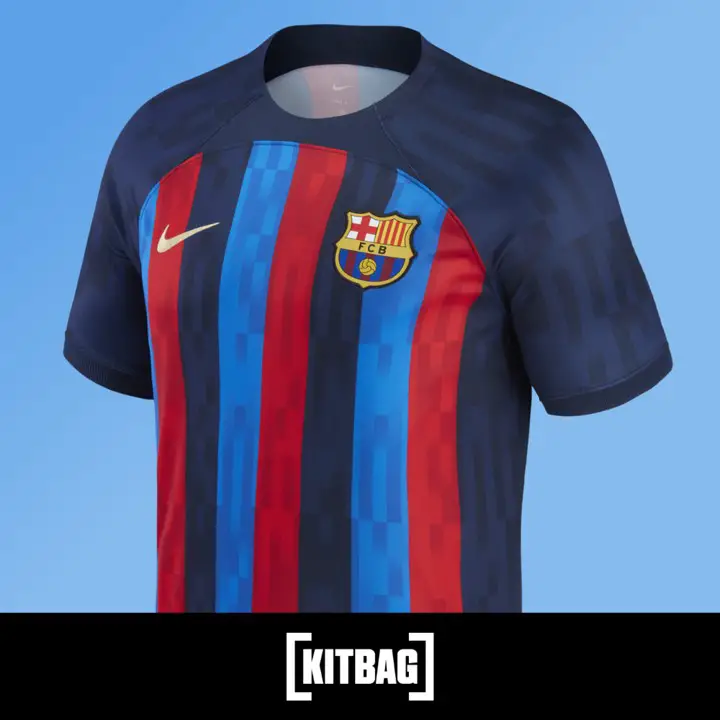 Lessons from the first Leg:
I think there's one thing Barça can take from the first leg vs Frankfurt. Or at least the main thing to take away is to not underestimate the German team. Yes, they had their home fans right behind them. But they still competed very well. With a lot of grit and intensity.
Regardless of their struggles in the league, tonight is possibly the biggest game in their history. So they are going to turn up for it. We need to make sure we do the same. In the first leg, they targeted our right hand side a lot. Due to the absence of Dani Alves and Dest. And the fact Araujo was playing out of position. They focused on putting a lot of pressure on that side. Dest is back in the squad list, but he probably won't start. So whoever is playing down the right side. They need to make sure they have a solid game.
It was also evident last time around that we struggled to circulate the ball as well as usual. The quality of the pitch definitely effected it. But we were losing a lot of first and final balls. Which as a result made it difficult for us to gain authority. We had most of the ball and were left by Frankfurt to have control of the ball for a long time. But we struggled to do much with it. Tonight at the Camp Nou, the pitch is going to be immaculate. Which will help improve our circulation with the ball. But we need to play with a lot more pace. Press with more intensity. And ensure that we put away our chances.
Predicted lineup: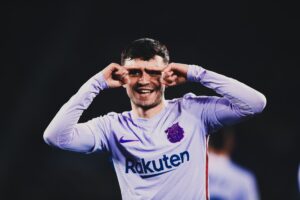 In terms of the defence, I don't see many things changing from our last games. Dest is back but is unlink let to start. Pique is looking to force himself to play, but that's not what we should be looking to do. Eric Garcia has been phenomenal lately so there's no need to rush Pique back. The only worry is at Right back. Not so much who is playing there.
But more so how it will effect who plays in the centre of defence. Mingueza could and probably should come in at Right back. Meaning Araujo can stay in a central position. But if he's the one being forced out to the fullback position. It might mean that Lenglet takes up a central position. And I really don't want to see that. He came on against Levante and instantly gave away a penalty. His nervous energy spreads to the entire back line and makes us weaker. So hopefully mingueza plays at full back. Meaning we won't have to watch Lenglet.
In midfield, It's going to be our strongest possible lineup. The only question would be who plays out of Frenkie or Gavi. De Jong played really well and was possibly our best midfielder against Levante, before being taken off. Gavi came on for him and was sublime. Setting up Pedri's goal wonderfully. And played with a lot of intensity. Which is something we missed in the first leg. So both have good cases to start. However, I think Frenkie will just about edge it, and start at Camp Nou.
In attack, it pretty much picks itself. Dembele, Aubameyang and Ferran will all start. It's our best possible attacking trident. With a lot of creativity and clinical finishing. Dembele will be looking to be a pest again, just like he was in the first leg. Ferran's goal last week was huge for us coming into the second leg. His movement is always sublime. And he'll be looking to score once more tonight, Aubameyang has been quiet in recent games, but he can always pop up with a goal in a big moment.
We'll also have Adama, Memphis and Luuk De Jong to come off the bench if needed. Whoever starts, whatever the lineup is. A positive result is vital. So hopefully the Camp Nou can help pull us through!
Visca BARÇA!
My prediction
Ter stegen
Dest- Araujo- Eric- Alba
Frenkie- Busquets- Pedri
Dembele- Aubameyang- Ferran