1st UCL MatchDay is here, and Barcelona will meet a familiar face, Bayern Munich. Join us here as we will update everything you need to know about the match. Moreover, 1 hour before the start of the match, we will start the Live stream on our YouTube page. You can talk to us in the Live Chat there, or in the comment section here. And as always, we will update all day long on our Instagram, Twitter and Facebook pages.
Yesterday we published 3 articles about the match. You can give it a read here: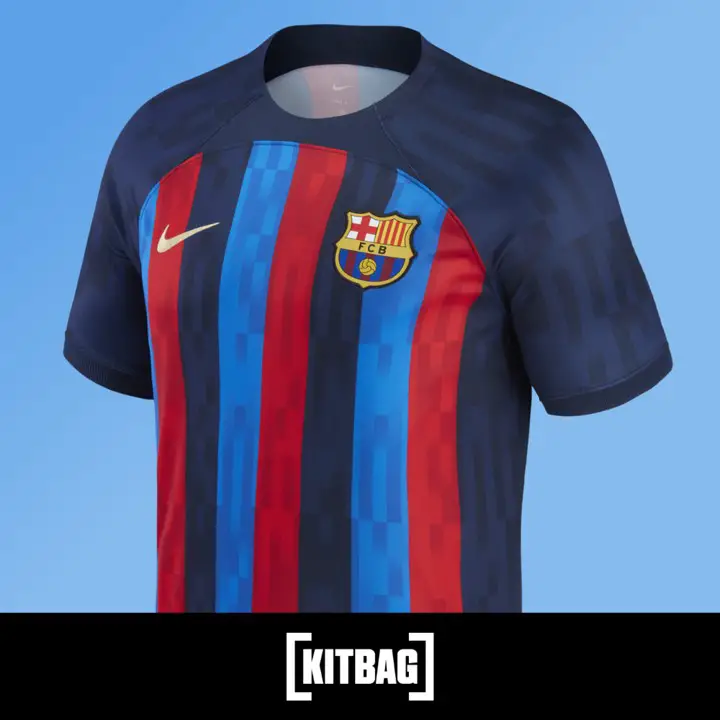 Aston Villa might sell Coutinho. And that's good news

Philippe Coutinho's days at Aston Villa could be numbered already. The Brazilian returned to the Premier League at the hands of Steven Gerrard, who took over at Villa last season. But his dismissal condemned the ex-Barcelona midfielder and the arrival of Unai Emery to the Villa Park bench could force him out. Barça managed to […]

Sergio Busquets : What now?

Sergio Busquets left his future up in the air after the elimination against Morocco yesterday. He did not say that he's retiring from international football. The Barça midfielder is yet to clarify what his future will be with regard to the national team or with regard to club football. 'Busi' stated a few months ago […]

The Spanish Barça players go home from the World Cup

The only positive note from Spain's elimination against Morocco is that Xavi will recover most of the squad ahead of schedule. He can start preparing for the rest of the season. The Spanish players will return to work in Sant Joan Despí on December 16th, along with Lewandowski. Therefore, they will have nine days off […]
16:00 : 5 hours to go!
According to @HelenaCondis, Sergiño Dest is not expected to be a starter today. He is still not fully recovered from his sprained ankle. However, he could have minutes in the 2nd half.
13:00 : Laporta talk to the players
President Joan Laporta went to the Ciutat Esportiva this morning to encourage the players and the technical staff ahead of tonight's Champions League opener against Bayern Munich at the Camp Nou.
Fans will return to Camp Nou for a Champions League match after 22 months. The last game with the fans was Barcelona vs Borussia Dortmund on 27th November 2019. Barça won 3-1 with goals from Messi, Suárez and Griezmann, none of whom are still there.
12:00: Dest and Alba are in the squad
Jordi Alba did not take part in the activation training today prior to the game against Bayern Munich. He has arrived at the Ciutat Esportiva but left 1 hour before the session.
However, he is in the squad for tonight's match.
Official: Piqué and Dest have received the medical green light.
11:30 : The Predicted Starting Lineup is out
The time when Bayern tried to 'steal' Pedri from Barça
On MatchDay, @gbsans reminds us that Bayern Munich offered €40m for Pedri last year when be hadn't even made his debut for Barcelona. But the Catalans refused.
At that time his market value was just €15m [currently it's €80m] but the Germans had already detected his impressive talent.
Weeks ago, @FabrizioRomano also mentioned about Bayern's interest and offer few months ago on @podcastherewego:
Some Talking Points
There are some important questions that we should answer tonight.
How will Luuk de Jong debut look like? With the recent injury of Martin Braithwaite, it looks Certain that the Dutch will start tonight.
Will Koeman start with 3 at the back? According to reports last night, the coach might resort to 3 center backs. Moreover, in that case, we might see Lenglet start, of all people. Hopefully it won't be a total disaster. More on that later.
Will we see another humiliation? This MatchDay reminds us of the last time Barcelona faced Bayern…
Pedri and Jamal Musiala, two pearls of world football will face each other tonight. Both are 18 years old. Nagelsmann himself praised Pedri recently, comparing him precisely to the emergence of Musiala.
Joshua Kimmich to @elpais_espana: "When I was young I watched Barça for Leo Messi. Now they have young and good players like Pedri and De Jong and others with more experience like Busquets, Memphis and Ter Stegen. I want to visit the Camp Nou."
Thomas Müller has scored 6 goals in 5 matches against Barcelona and is the player who has scored the most goals against Barça in the history of the Champions League:
2012/13 SF: 3 goals
2014/15 SF: 1 goal
2019/20 QF: 2 goals.