One of the best things about Pre Season is being able to see a lot of our young talents perform, as  well as more of the fringe players in the team. It's not only a good way for them to prove to Koeman  how good they really are, but it's also refreshing for us fans to see. In this short article, I will be  pinpointing some of the team's best performers. Focusing mainly on the Academy players. And exploring how they could feature in the first team throughout the season. 
Gems Of La Masia: 
Alejandro Balde: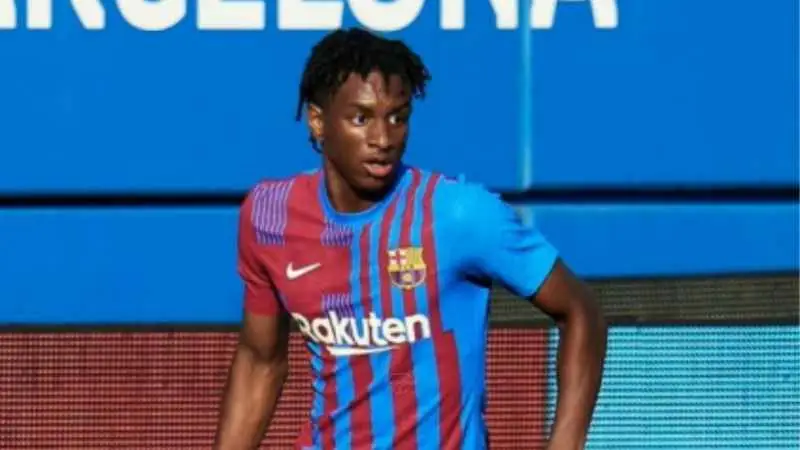 Seen as the long term successor to Jordi Alba, Alejandro Balde has been highly rated all the way  throughout his youth career. And this years pre season has given us fans the chance to see the 17  year old's immense potential and talent.
Starting 2 of the 3 pre season games so far, Balde has been one of the best players in the team.  Adding pace and urgency to the attack. Constantly driving forward and creating chances for the  team. As well as being very assured in his defensive roles too. His presence in the team has been a  breath of fresh air, and is definitely one to watch for the upcoming season! He is young and still a  raw talent, yet to be fully developed. But what he has shown so far is very exciting. In the next 1-2  years he will definitely be in the first team, competing for the starting LB spot. Eventually replacing  Jordi Alba as Barca's LB. 
It's been a debate for a while now as to when he should be fully promoted to the first team. Especially now that we have sold Junior Firpo, with no replacement. People really want to see him in  the senior team, and his performances so far have justified that claim. Ronald Koeman is absolutely  delighted with Balde. As reported by Ferran Martinez a few days ago, he is more than willing to count on Balde when necessary in the first team. Considering we don't have a natural backup for  Jordi Alba, we can expect to see Balde appear very often during the 2021/22 season! 
Pablo Paez 'Gavi':
Quite possibly one of the most exciting players of this year's pre season, is the young 16 year old  wonder kid Pablo Paez. Otherwise known as Gavi. For a lot of Barça fans, his name only began to  appear midway through the season when he was playing with the B team. And throughout his youth  career so far, he has always been very highly rated. His reading of the game is absolutely incredible.  He's confident with the ball at his feet, with fantastic vision and awareness. Defensively, he works  hard and is constantly running around, making himself available. Closing down opponents and  tracking back in defence. His work rate is immense and dominates all aspects of the game. However,  the most striking aspect of Gavi is how assured he is in the midfield. A 16 year old kid playing his first  minutes in the senior team, but looking like he has been playing at this level for years. Gavi is quite  simply unreal.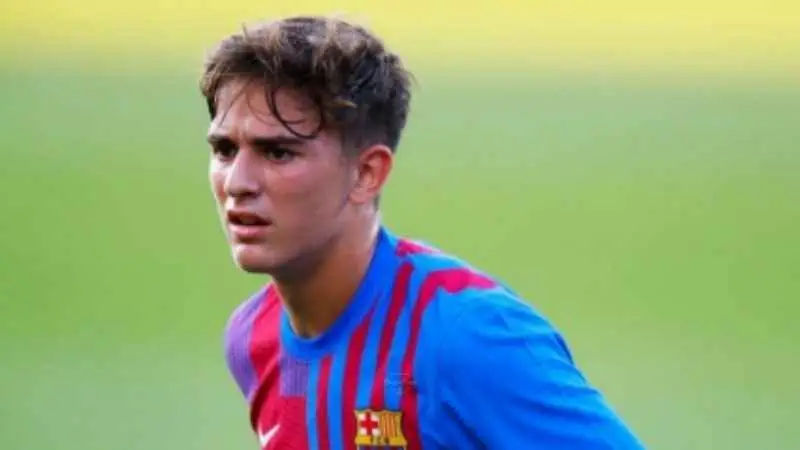 He has also seemingly won the trust of Ronald Koeman. Starting the first 2 games of pre season on  the bench, before debuting as a starter in our recent 3-0 win against Stuttgart. The talent this kid  possesses is generational, and we will definitely be seeing more of him this season. The way he plays  and conducts himself proves that he is ready for first team football. There's no question about that.  It's not the fact that what he is doing is incredible for a 16 year old. It's that the things he can do and  is doing is just incredible, full stop. I think I speak for all Barça fans here when I say, I can't wait to  see more of him in the upcoming season!
Nico Gonzalez:
For me, along with Gavi and Balde, Nico Gonzalez is one of our La Masia gems that I was most  looking forward to see. I watched a lot of him at Barça B and was really excited to see him play in the  first team. Unfortunately, he missed the first pre season game due to sickness. But since the second  game, he has been slowly introduced by Koeman. Before starting his first game for the senior team  against Stuttgart, alongside Gavi and Frenkie De Jong. He is seen by the club as the heir to Busquets'  throne, and recently he has been proving why the club think that. He plays in a pivot position and,  much like Gavi, he is so assured on the ball. So far he has showcased his elegance and fluidity in  possession. Great vision and ability to break defensive lines. And is definitely proving why he should  be the man to take over from the legend, Sergio Busquets.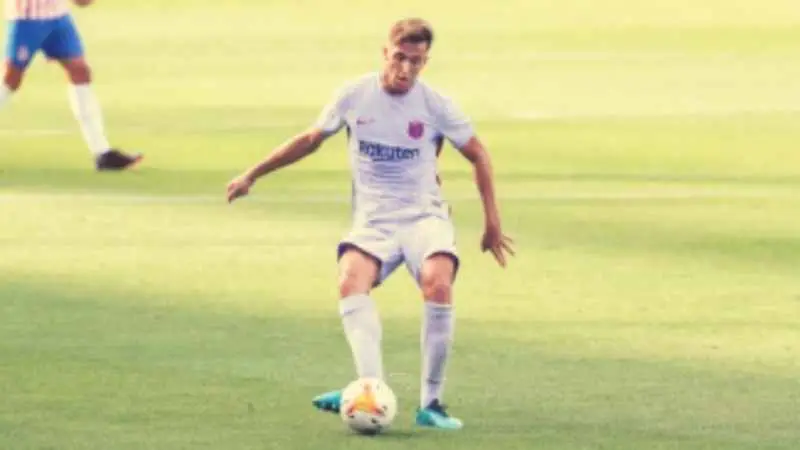 Similar to Gavi and Balde, Koeman has full trust in him. He has full confidence in his abilities and will  use him throughout the season when necessary. Although he is still registered with the B team, we  will definitely see him in first team training. Featuring with the first team every now and then. Whilst  also playing with the B team, in order to continue his development. Due to our economical situation,  we have no choice but to use the talent we have within the club. This means that throughout the  season, we will be guaranteed to see players like Nico more often. Which is something that we can  all get excited about! 
B- Team Brilliance:
Rey Manaj:
By now, Rey Manaj is a household name for anyone who watches Barça B. He's been at Barça for a few years now, but has unfortunately never been able to break into the first team. Pre season,  however, gave him a chance to prove to everyone how good he really is. So far, he has lit up pre  season. Scoring 4 goals in 3 games, including a fantastic hat trick in our pre season opener against  Nastic. Rey's future seems to be away from Barcelona, however the way he has performed in pre  season won't do him any harm at all. A number of European clubs are after his signature, and his  performances so far are only going to increase his value. A move away seems like the best deal for  both parties. Manaj would be able to play first team football, which is what he deserves. And Barça  would make a decent profit on his transfer too. Nevertheless, he has had a very impressive Pre  Season! 
Yusuf Demir:
By far one of our most standout performers so far in Pre season has to be the young Austrian, Yusuf  Demir. Mainly playing as a right winger, but also having the ability to play in midfield. Demir has  been able to state a claim for a position in the first team, with his dazzling performances. His height  and stature gives him a low centre of gravity. Allowing him to drift and spin away from players with  ease. His ball control, vision and turn of pace is a nightmare for defenders. He isn't afraid to attack  and take on the opposition or try out something tricky. Demir is fearless and has seriously  impressed Ronald Koeman. So much in fact, that he played the entire 90 minutes in our latest pre  season game. Scoring his first goal for the club in the process. 
Demir is a very exciting talent, and is clearly more than ready for the first team. Although Yusuf is  officially registered with the B team at the moment. It seems very likely that he'll be seeing a lot  more of the first team throughout the season. With a few tweaks here and there, he can go on to  have a fantastic career at Barça. 
What a talent!
Conclusion:
Life as a Barcelona fan has been very testing over the last few years. Our economical situation isn't  the best right now, and we are still suffering the after effects from Bartomeu. However, one thing  we can be excited about is our young players. With Laporta back and these gems from La Masia  coming through, us Barça fans have a lot to be excited about!