Throughout the course of his magical and illustrious career, Lionel Messi has set the  standards for every player in world football. Not only has he won almost everything there is  to win in the beautiful game, but he has also claimed an abundance of individual awards  too. What Messi has done and continues to do on a football pitch always ceases to amaze  us. Even at the age of 34, we still find ourselves baffled by what he does. In 2021 especially, he's been rolling back the years and showing no signs of slowing down. During this article, I will be explaining why Messi deserves to win the 2021 Ballon D'or. Proving how no other player even comes close.
Messi's form with Barcelona and Argentina in 2021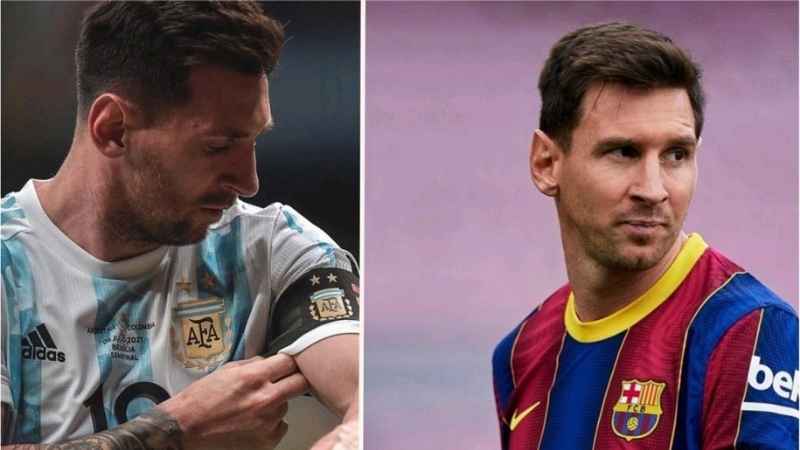 After a tough start to the 2020/21 season, Messi really hit the ground running at the start of  the new year. With new found excitement and motivation, 2021 saw not only an incredible  turn in form for Barcelona, but for Messi too. In his first 16 games of the new year, Leo went  on an incredible run, scoring or assisting in each of those games. This extraterrestrial turn of  form sparked a resurgence in La Liga for Barcelona. Helping the team go on a 19 game  unbeaten run. Pushing us right back into contention for the league title, and heavily contributing to our fantastic run in the Copa Del Rey. 
One of the best examples of Messi's transformation is his goal scoring record. By the 31st December 2020, La Pulga had scored 7 goals in the league. 5 from open play and 2 penalties. Critics and parts of the media at the time were calling him "finished". Trying to suggest that  it was the beginning of a slow decline. However, If there is one thing we have learnt  throughout his glittering career, is that you never ever doubt Lionel Messi.  
Flash forward to the end of the 2020/21 season and Messi was back on top of the charts  again. Finishing the season with 30 goals, the leagues best. As well as the most shots on  target(85), the most successful dribbles(147), the most chances created(38) and the best  rate for expected goals(23.6). Messi has really rolled back the years so far in 2021, putting in dazzling performances on a consistent basis. Proving to the world that he is not done yet.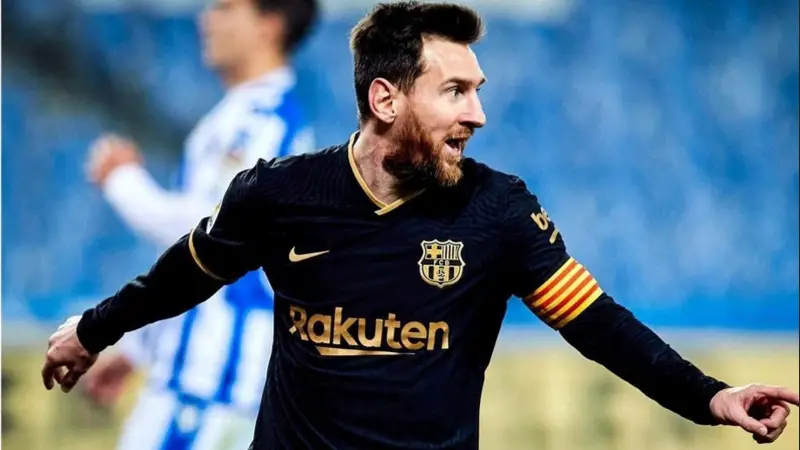 Copa America – The long wait
Winning a senior title with Argentina has always been Messi's dream. And it is something  that had evaded him too many times in his career. Reaching a World Cup final in 2014 and  successive Copa America finals, only to lose out in the most devastating of ways. So  heartbreaking in fact that it forced him to prematurely retire from international football in  2016. Before reversing that decision a few months later.
This time however, things were  different. In fact, Copa America 2021 will go down as one of his most impressive and  influential of tournament performances. Leo believed in his team. He believed that  Argentina could finally go all the way, and win an international trophy. This feeling and  motivation transferred to his performances throughout the tournament. An inspired Lionel  Messi carried La Albiceleste to the Copa America final, where he finally made his dream  come true. Against Brazil, in the Maracana, Messi and Argentina beat the home nation to lift their first title for 26 years. Messi's first ever international trophy.
Messi's overall performance in the tournament was nothing short of remarkable. His 4 goals  and 5 assists pushed his nation all the way to the final. He was then awarded with the  trophy for the tournament's best player. As well as top scorer and playmaker in the Copa.  Many people will look at this now and say that the GOAT debate is officially closed. Messi finally won an international trophy, so there is nothing standing in his way now.
The end of any possible debate?
There  are no more excuses for critics to make. Although that is the case, I believe that seeing Messi lift the Copa America is an iconic moment for football. For everything Messi has done  in his career, for everything he has brought to the sport. He deserved to win something with his beloved Argentina, and as a football fan it was just a beautiful moment to witness. The  world has owed Messi an international title. And there is no other player who deserves it  more than him. To top it all off, Messi is now the only player ever in major international  tournament history to win the title, player of the tournament , top scorer and top assister all  in one go!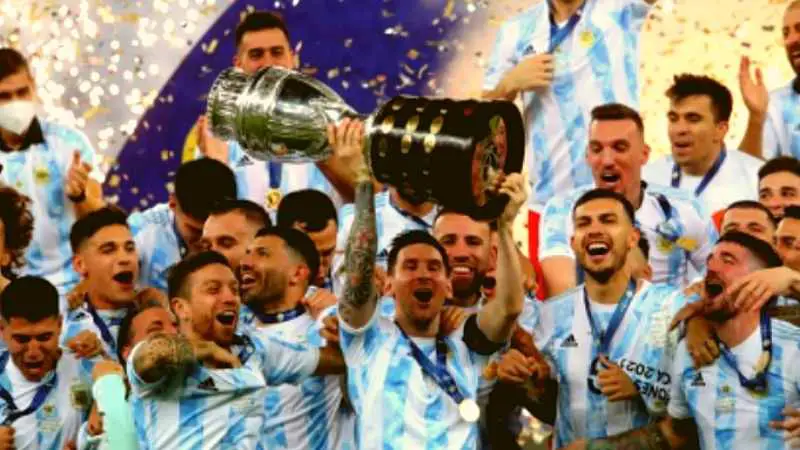 Performances for Previous Ballon D'or victories
The claim of Messi for this years Ballon D'or doesn't need a justification. However, we are going  to look back at the previous 6 times where he has won it, and evaluate why he deserved it  back then. And why his performances this year should guarantee Ballon D'or number seven.
2009: 
At the young age of 22 years old, Messi won his very first Ballon D'or. Earning 473 points out  of a possible 480, Leo picked up the award with an almost unanimous decision. Totally  eclipsing the winner of the previous year, Cristiano Ronaldo. The award capped off a  fantastic campaign for Messi, who finished the season with a Champions League trophy and  a domestic double. On a personal level, he was very impressive. In his first Ballon D'or  winning year, he scored 38 goals and provided 19 assists in 51 games. 
2010: 
For the second time in a row, in 2010 Messi picked up another Ballon D'or. This was the  time where the final 3 of the Ballon D'or were all graduates from La Masia Messi, Iniesta and Xavi. In the end, Messi beat his two other teammates to the award, finishing off another  brilliant season for the Blaugrana. Leo scored an incredible 60 goals for club and country,  whilst also providing 27 assists in the process. Winning La Liga, the Supercopa de España,  UEFA Supercup and FIFA club World Cup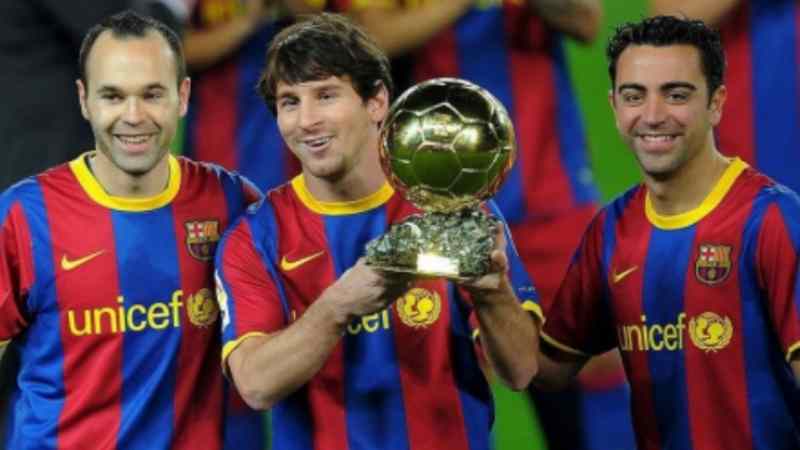 2011: 
Becoming only the fourth player in football history to win the Ballon D'or three times in a  row, Messi picked up his third golden ball in 2011. The Argentine maestro beat Cristiano  Ronaldo and club teammate Xavi to the prize. A man of the match performance in the 2011  Champions League final against Manchester United. 64 goals and assists throughout the  campaign. As well as a Spanish super cup and La liga title to his name. All of this secured his  3rd Ballon D'or in as many seasons. 
2012
Breaking records is something that Messi does on a regular basis. So when he won a record  beating fourth Ballon D'or in a row, it came as no surprise. Although Barcelona finished the  2011/12 season on a very disappointing note. Losing the La Liga title to Real Madrid and  being eliminated in the champions league at the semi final stage. Messi himself, had a very  impressive season. And it was his form alone that secured him a fourth consecutive Ballon D'or. This season is widely known as one of his most unbelievable seasons in a Barça Shirt,  where he broke numerous records. Possibly his most famous one is breaking the record for  the most amount of goals in a calendar year. Netting 91 goals over the course of 2012.  Extraterrestrial.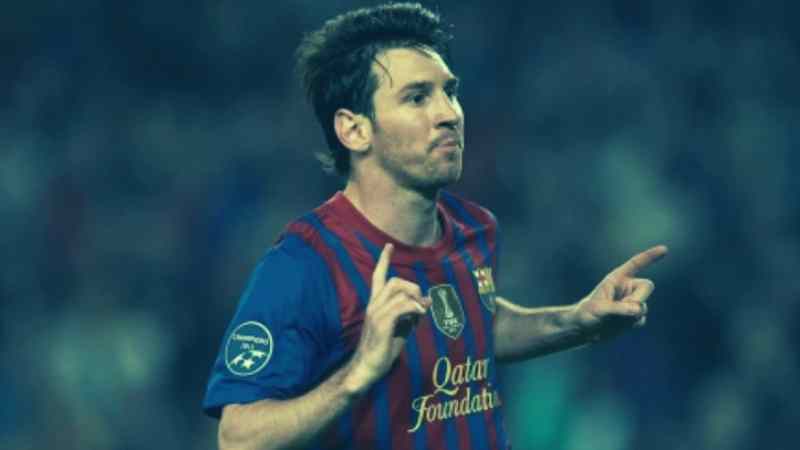 2015 
Lionel Messi picked up his fifth Ballon D'or after an incredible season with Barcelona.  Beating off competition from Neymar and Ronaldo in the process. During the 2014/15  campaign, Messi and Barça picked up five trophies, including the Copa Del Rey, Champions  League and La Liga. Scoring 52 goals and providing 26 assists in only 61 games for club and  country. For me, one of his most iconic moments from the season was that incredible solo  run in the Copa Del Rey final. Picking the ball up on the halfway line and dribbling past  player after player. Before accurately slotting the ball past the keeper at his near post. Once  again, another unbelievable season from the G.O.A.T. 
2019
Messi's most recent and historic Ballon D'or victory came at the end of 2019. During the  2018/19 campaign, Messi enjoyed one of his best performances domestically and in Europe. Becoming UEFA Champions League top scorer and finishing the season with a La Liga title.  Proving to the world that even at 32 years old, he was still number one. Although Barca got  knocked out in the semi finals of the Champions league and in the final of the Copa Del Rey.  This didn't stop Messi from picking up his sixth Ballon D'or, making him the player with the  most awards in history.
2021: 
Messi in 2021 has been an absolute beast. When you consider he is now 34 years old, the  way he plays is still reminiscent of his younger years. The greatest player of all time has  played 38 games this year. Scoring 33 goals and providing 14 assists. Meaning that he has a  total goal contribution rate of 47 G/A, the most out of any other player in Europe. He has  won 26 man of the match awards and won the Copa Del Rey with Barcelona. As well as the Copa America and finishing the tournament as top goal scorer, assister and the Copa's best  player.
If Messi goes on and wins the Ballon D'or this year, he will become the only player in  history to win it four times back to back. The only player to ever win it in three different  decades. And the oldest player to win it since 1956, the second oldest of all time. Number  seven is inevitable.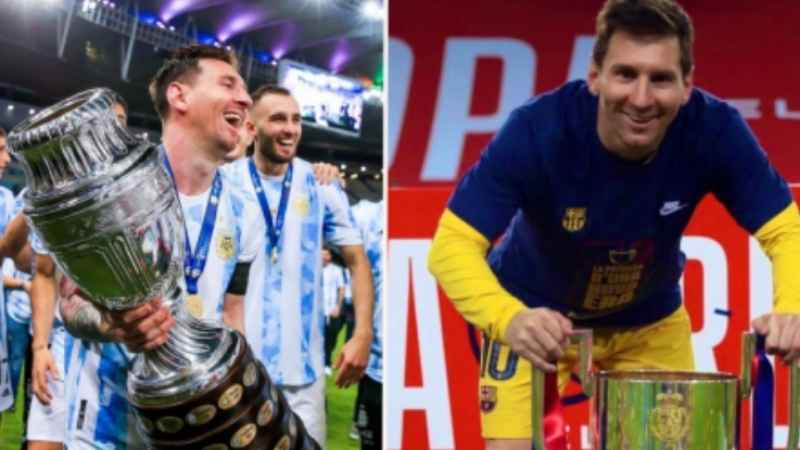 How The award has lost its credibility in recent years: 
The Ballon D'or was once an award that was heavily valued in the world of football. However over recent years, it has lost a lot of its credibility. Especially when you consider  the criteria used to judge who should win it. Put simply, the Ballon D'or is an award to  recognize the best player in the world for that year. When you look at it from a statistical and performance point of view, Messi leads all categories for 2021. Thus, he should be the  obvious favorite for the Ballon D'or.
As we all know ,Lionel Messi and Cristiano Ronaldo have dominated this award for over the last decade. And I think a lot of people have wanted  to break that run, thus the criteria for it now is very restricted. If you haven't won the  Champions League, you can't win the Ballon D'or. It's got to a point where you're even  hearing names pop up like Jorginho as a favourite. Purely because his teams won the euros  and the Champions League. That has been the problem, it is not an award based on a  collective performance. It is an award simply for the best player in that year. We need to  bring it back to what it actually means, and award it to the man who is the best in 2021. Like  mentioned before, statistically and performance wise, that man is Lionel Messi. 
Summary 
At the end of the day, every year that Messi has played and he hasn't won the Ballon D'or is  an insult to him. Messi is judged by incredibly high and ridiculous standards. And it's felt  that over the years, he's actually been chastised for being the best player in the world.  People have taken his greatness for granted over his entire career, and have never given  him the amount of respect he deserves. If any other player was to have a season like Messi,  you wouldn't hear the end of it. And it would be a guaranteed Ballon D'or.
But because Messi does it every year, people have just got used to it. And that is where it's been going  wrong.We will never ever see another player like Lionel Messi, so it's time he gets the  respect he deserves. What Messi has done and continues to do for this sport at 34 years old is extraordinary and it needs be valued. For every year Messi plays, he should be winning  the Ballon D'or, because he is the best player in the world. And until this man retires, there  will not be another player better than him!