FC Barcelona's having a rather eventful summer, with a lot of entries and potential exits. The latest one comes from last night's crazy Griezmann-Saul swap, that might have more players in the deal. It is very clear that Juan Laporta is building a competitive squad, lightening the wage bill, and trying to sell the so-called 'unwanted players'. With the renewal of Messi for 5 years, with a 50% wage cut, the club is moving towards the right direction with him in charge.
However, with Messi's renewal, and the recently added options in attack, it will be interesting to dissect how the team could line up upfront. Dembele won't be back until October, and Fati's introduction is also still unknown. Alex Collado is going to replace the on loan Trincao on the right, with Aguero in place of Griezmann if he leaves. Newly added B team players like Kayo Ruiz and Yusuf Demir will also be in the first team dynamics. But they will be playing the Copa games for the most part. 
THE FRONT 3
So, for the start of the season at least, it will be Messi and Memphis on either wings, while Sergio Aguero leading the line. Martin Brathwaite's stock has risen after having a great tournament with Denmark in the Euros. But he will most likely leave, or will be a decent option from the bench. Memphis will share minutes with Ansu Fati on the left, once the La Masia graduate is ready to play regularly. Dembele's game time however depends not only on his recovery, but his contract situation as well. If he does not renew, he will not play, similar to Ilaix Moriba.
With so much depth in the squad, players will have to push themselves, as there are no 'undisputed starters' apart from Lionel Messi. Laporta has made sure that complacency isn't a factor this time round. And, with the world cup coming next year, players will be extra motivated to play better, in order to get on the plane to Qatar. There are some questionable decisions made by management though. Fans still do not understand why Konrad was sold to Olympique de Marseille, instead of giving him a promotion to the first team. 
WHAT CAN MEMPHIS BRING TO THE TEAM?
Memphis' versatility in attack being a false 9 can be of help to Barcelona. He's good at key passes, finding players ahead of him, makes rums, a good threat on the counter as well. He likes to dribble past defenders, and is very strong physically. He can cover multiple positions, giving way to others in their preferred positions in the squad. The Dutchman will be presented as a Barca player next week, after coming back from vacation.
Given that Pedri was one of the players who played the most minutes last season, Memphis could play in his position as well to give the wonder boy some rest from time to time. If the swap deal with Atleti goes through, Saul can also be used in that position. In the 4 games played in the Euros, Memphis has 4 goals and 1 assist. Last season, in the Ligue 1, he scored 20 goals and assisted 12 times in 37 games.
MEMPHIS' EURO 2020 HEATMAP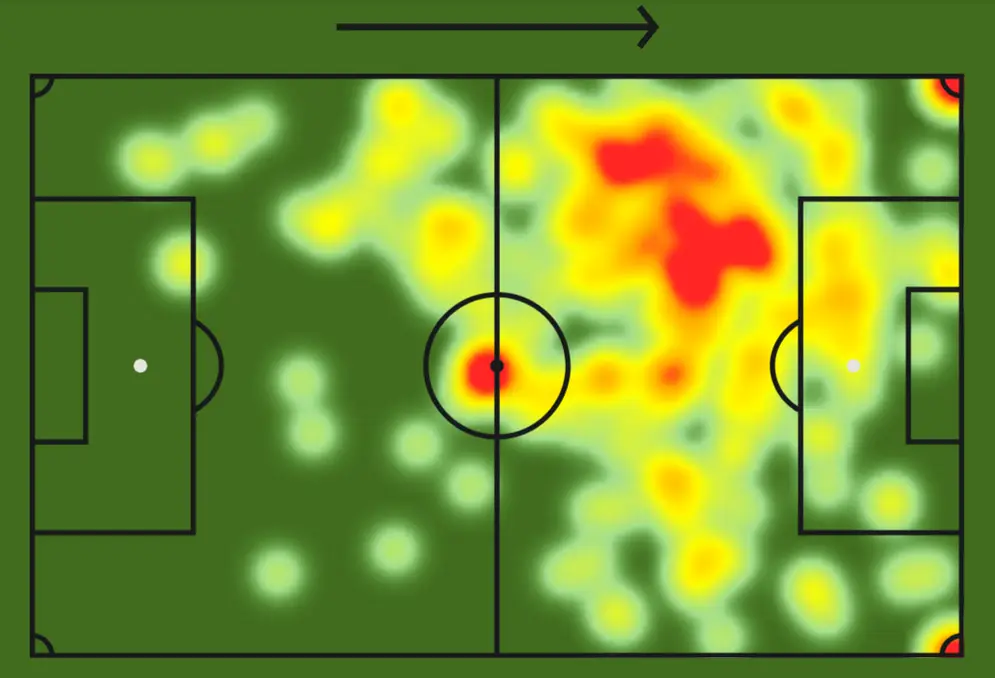 There are various combinations Koeman can try out with the players. Since Aguero is 33, and did not have the best season last year, Koeman can play Memphis as a '9', with Fati or Collado, and Messi alongside him. Similarly, Dembele can fit into the mix as well. We will see these changes throughout the course of the season of course, as there will be a ton of games to play for everyone.
Also, after completing the signing of Memphis, Laporta said that he wants to sign 3 or 4 more players. We know that he's looking for an experienced defender, but there's a chance of more firepower coming in attack. So far, Barcelona has a decent squad, and we will have to see how the rest of the summer unfolds.