After the disappointing defeat against Granada, the Catalans had to get up because Valencia waited in the Mestalla. It's never easy to play there so we knew it will be a tough match. The game was very eventful with beautiful goals on both sides. Valencia is one of the favorite teams of Leo Messi, regarding the goals, so we hoped for another amazing performance from the Argentine. Let's see how he did this time!
First half
As the game went on, he was more and more active. He went back to the midfield to get the ball, multiple times, but this isn't something new from him, especially when the team struggles to create chances. He gave amazing balls to the box in the whole match and one time Araujo almost finished it too, however, the goalkeeper, Cillessen saved it. Most of the time, he played the ball on Jordi Alba's side, which is not a surprise considering their connection on the pic. The first half ended with no goal.
Second half
The second half didn't start too well, since the Catalans conceded. However, in the 57th minute, the team got a penalty, and with that Leo Messi, the chance to equalize. It was a very weak penalty and the goalkeeper could save it, however, thanks to Valencia's defending mistakes, and Messi's good positioning, he could correct his mistake and score after all.
Furthermore, in the 69th minute, he got the chance to score from a freekick. He already missed a chance from a freekick in the game, but this time he didn't miss and scored an amazing goal. With that goal, it was his 28th goal in the league this season. He created multiple chances in the second half, which could have been a goal but in the end, he ended up being the Man of the Match once again.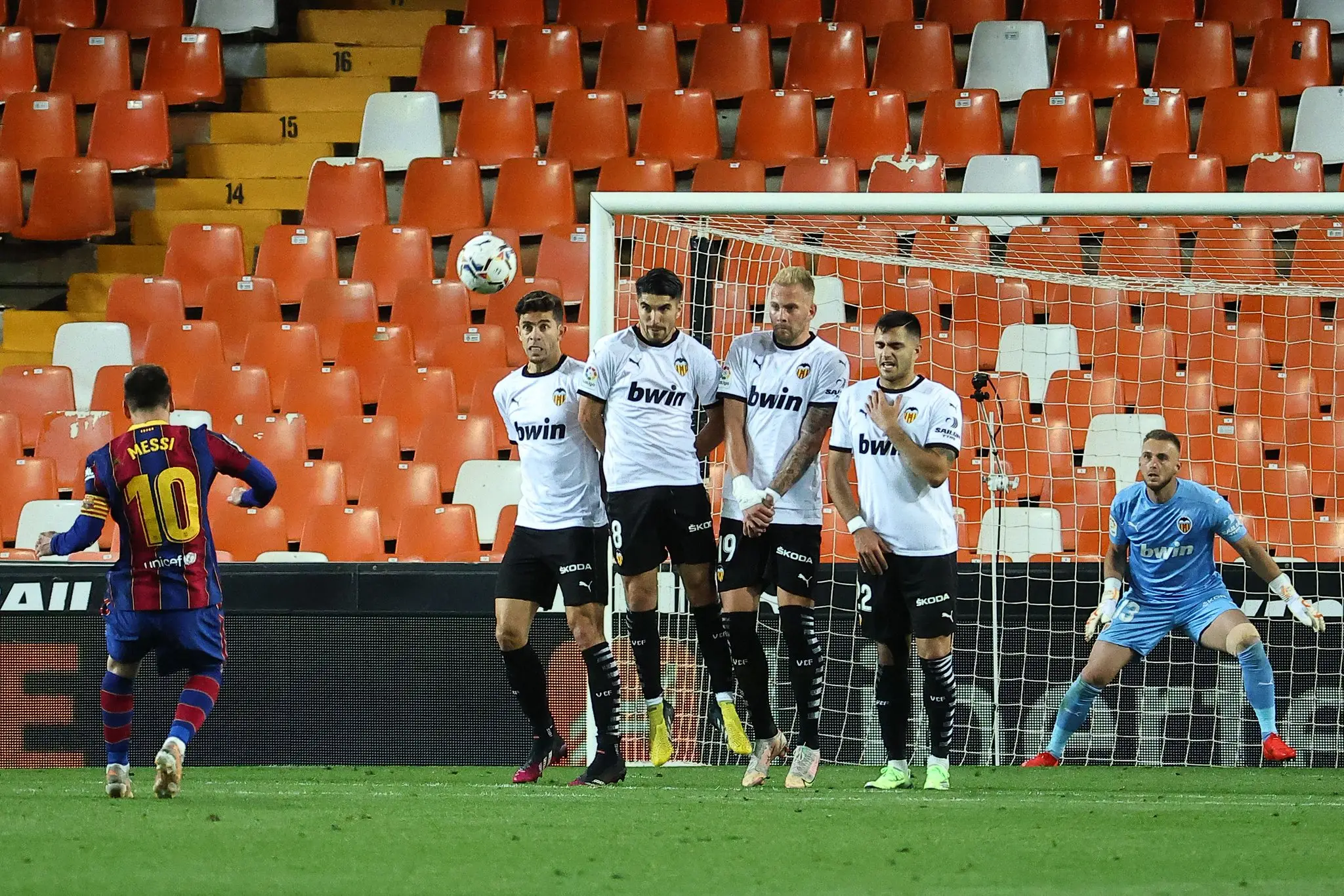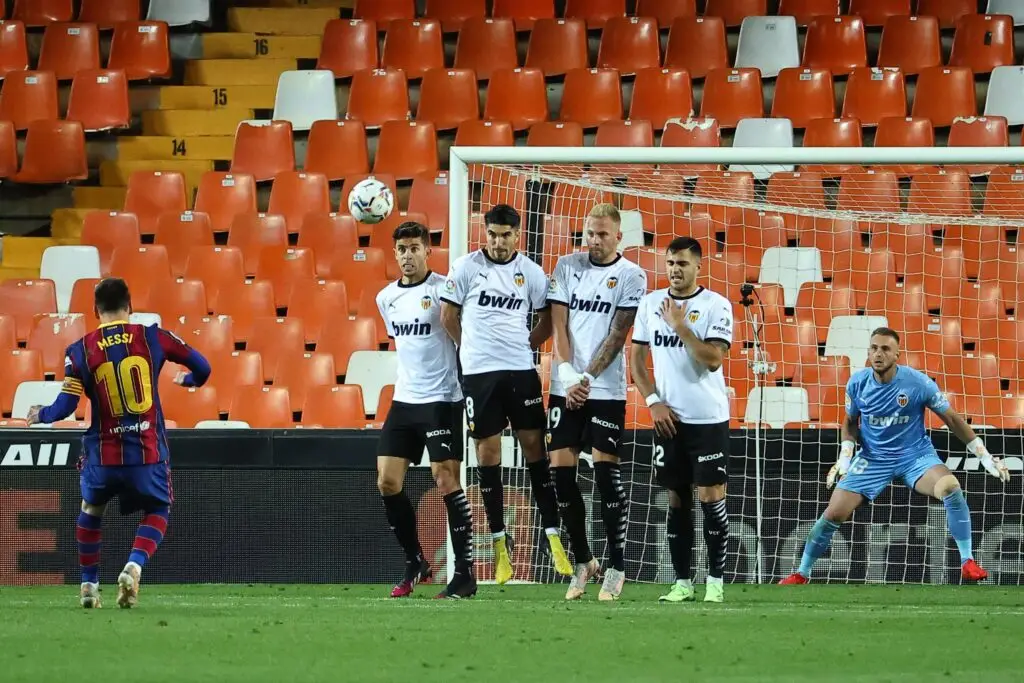 • 2 goals
• 3 shots on target
• 7 successful dribbles
• 108 touches
• accurate passes – 78%
• 1 key pass
• 2 long balls
• 10 duels won
• 24 possession lost
Rating: 8/10