With the creation of the UEFA Youth League in the 2013/2014 season, Barcelona youngsters took the tournament by storm winning the first addition of UYL. On their way to the final, where they beat Benfica in the final 3-0, Barcelona U19s beat youth teams of Ajax, AC Milan, Arsenal, Schalke 04, etc.
On their way to the final, the team met well-known players like now AS Roma's Cristante who was playing for AC Milan youth at that moment. Also, now Bayern Munich winger Leroy Sane, who played for Schalke. And other well-known players like Serge Gnabry, Bellerin, Gonçalo Guedes, Ainsley Maitland-Niles, Alex Iwobi, Kieran Tierney, etc. In the tournament, Juvenil A wasn't defeated once winning 9 times and drawing 1 time in 10 games, led by Jordi Vinyals. Scoring 32 goals, conceding 8 goals and keeping a clean sheet on four occasions.
So how did the winning squad managed their careers after winning the UEFA Youth League and where are they now?
Honourable Mentions:
Sergi Palencia – Despite playing only 202 minutes during the campaign, Sergi eventually became Barcelona B captain, before leaving on loan to Bordeaux in 2018. In 25 Ligue 1 games for the French club, he managed 3 assists. And in 2019 he left Barcelona on a permanent deal joining Saint-Étienne for €2.00m. After struggling to impress he was loaned out recently relegated CD Leganes in 2020. Palencia now enjoying his time at Leganes playing 30 games at the right-back position.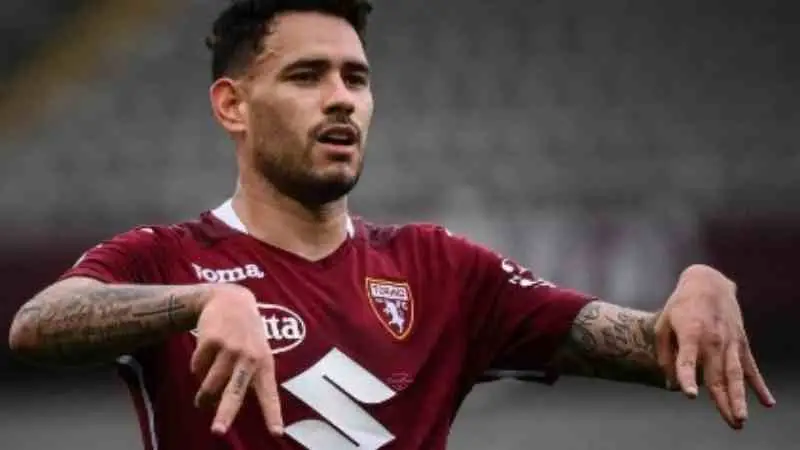 Antonio Sanabria – Antonio spent 5 years at La Masia, and was part of the squad that won the UEFA Youth League, however, he participated only in the first 3 games and managed to score 4 goals in the group stage. In January 2014 he left Barcelona to Sassuolo for €5.7m. After making his debut for Sassuolo and playing only 35 minutes in Serie A, he moved to AS Roma in the summer.
While not impressing in Serie A left on loan to a La Liga side in the summer of 2015, managing to score 11 goals and get 1 assist in 29 games for Real Zaragoza. After impressing at Real Zaragoza, he joined Real Betis from Roma for €7.50m. In 84 games for Real Betis, he scored 21 goals and got 4 assists. And in 2021 he was sold to Torino, where he managed to score 4 goals in 6 games, including a brace in a 2-2 draw against Juventus.
First XI
Goalkeeper:
Fabrice Ondoa – After winning the Youth League, Fabrice managed only 1 game for Barcelona B, before ending up at Sevilla subsidiary team spending 2 seasons after joining from Gimnàstic. In the summer of 2018, he was sold to a Belgium side KV Oostende, where he enjoyed the most number of games, playing 22 games in 2 years. In February 2021 he joined Alaves on a free deal, with the Spanish side sending him on loan to NK Istra.
Centre-backs:
Roger Riera – After the winning Youth League he left the club to join Nottingham Forest U23 after 2 seasons developing there, he came back to Spain playing for Celta Vigo and Villarreal subsidiary teams. In 2019 he moved to Netherland and played for NAC Breda managing 48 games for them also scoring 4 goals and assisting 1 goal. In 2021 Barcelona signed him to the help B team to fight for promotions managing 9 games so far.
Rodri Tarín – One of the youngest in the squad Rodri spent 3 seasons at Barcelona B playing 50 games for them, but due to injury problems and lack of game time he left Barcelona in 2018. Leganes picked him up on a free transfer, where he is now playing regularly in the Segunda A division.
Full-Backs
Godswill Ekpolo – Godswill did reach Barcelona B and playing 27 games in Segunda B. But eventually he the club released him in 2016. After a few months, he joined Fleetwood Town in League One in England. After playing 15 games in 2 seasons and managing 2 goal contributions he came back to Spain. Joining Mérida AD and just after 8 games for the club he left in the same year, joining a Swedish side. Ekpolo now playing for Häcken. He is enjoying his life there, playing a total of 81 games scoring thrice and assisting 8 goals so far.
Xavi Quintillà – After playing 8 games for Barcelona B he left for his hometown club Lleida on a loan deal, before joining Villarreal B on a free transfer. He played 52 games for the subsidiary and scored 4 goals before being promoted to the first team in 2019. Now Xavi is on loan at Championship side Norwich City playing 9 games so far.
Midfielders:
Jordi Ortega – In 2014 Wolves U21 signed him. But he struggled to adapt he left one year later coming back to Spain. He was playing under different clubs in Segunda B managing to play almost 120 games in the division. Now he is playing for Calahorra.
Wilfrid Kaptoum – Wilfrid spent 4 seasons at Barcelona B playing 44 games contributing with 6 goals and 3 assists during his time. However, in 2018 he joined Real Betis subsidiary making his Europa League debut with the first team. Eventually, he promoted to the first team of Real Betis playing 21 games for the team. During his time at Barcelona, he also made his debut in the Champions League against Bayer Leverkusen. Now he is playing in MLS for New England after joining on a free deal in 2021.
Lionel Enguene – After 12 games for Barcelona B, he left in 2016 joining a Turkish side – Antalyaspor. Due to lack of game time, he came back to Spain to play for Leixoes and then at Lugo. Now he finds himself without a club for over a year. 
Attack
Mohamed El Ouriachi – His Barcelona career didn't last long after not making it into the B team. In 2015 Stoke City signed him for their youth team. He stayed in England until 2017 before coming back to Espanyol where he played for the subsidiary team in a loan deal. After struggling to impress at CF Badalona and CE L'Hospitalet now he finds himself without a club from the summer of 2020.
Adama Traoré – Adama was one of the most promising players in Barcelona B. He played 63 games in the second division picking up 26 goal contributions. After making his debut for the first team he left the club in 2015 joining Aston Villa for €10.00m. Adama played only 12 games for Aston Vila first team before leaving to Middlesbrough. There he played for 2 seasons accumulating 71 games. In 2018 he joined Wolverhampton Wonderers for €20.00m. Up to this moment he is playing for the club at Premier League playing 124 games for Wolves managing 26 goal contributions.
Munir El Haddadi – The top scorer of Barcelona U19s with 11 goals also 5 assists. Munir is one of the few players who are still playing at the top level while spending the most time playing for Barcelona first team. During his time at Barcelona B in 28 games in Segunda A, he managed to score 8 goals and assisted on 4 occasions. In the 15/16 season he got the promotion to the first team.
In the 26 games he managed 15 goals contributions in all competitions. During 2016-2018 he moved on loan to Valencia and Alaves where he enjoyed plenty of minutes to develop himself. After coming back from loan, he didn't manage a lot of minutes in the first team under Valverde. In January 2019 he left to Sevilla for €1.05m with his contract expiring and with the player refusing to renew. Up to now, he is still playing for Sevilla and in 159 games in La Liga. He scored 35 goals and has 19 assists.