Replacing Munir – The options from 'La Masia'
In the pre Eibar – Barca press conference, Valverde stated that the club are looking at the market in search for a short term striker for the job of replacing Munir. However, Valverde did say that if there won't be an option at the market, the club will count on the attackers from Barca B.
Rafa Mujica
One of the two main strikers of Barca B is Rafa Mujica. The 20 years old striker played in 19 games so far this season, and scored 5 goals. With those numbers he's the best scorer of Barca B this season. However, those are not very good numbers.
As you might remember, Mujica already played for the first team at the age of 18, under Luis Enrique in the preseason of 2016/17 season. However, a tough injury cut his progress, and he moved on loan to Cornella, to gain minutes.
This season Mujica returned to Barca B, where he is the main striker.
Abel Ruiz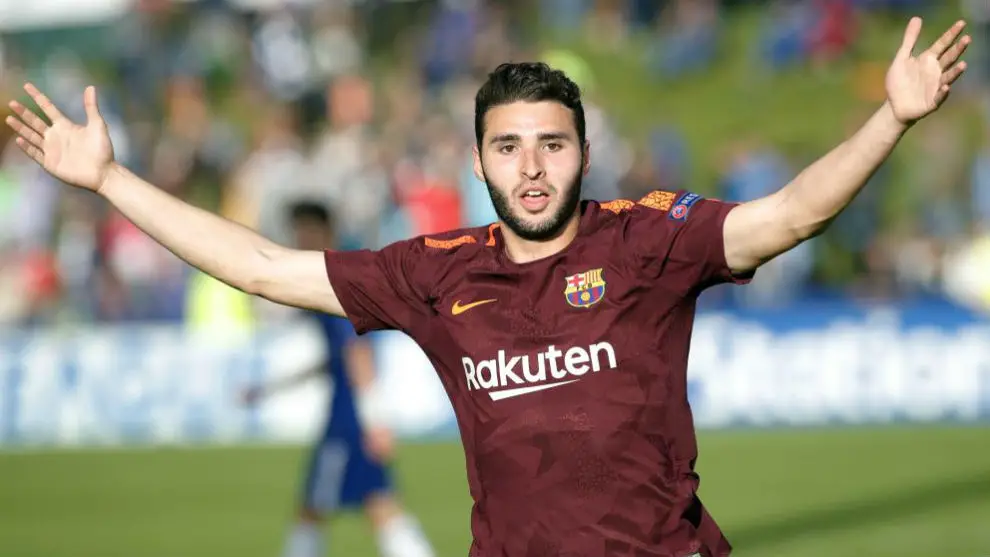 The case of Abel Ruiz is a little different. Although being one of the biggest promises in Barca B right now, he scored only 2 goals in 11 games so far this season. In the past few years Abel scored many goals, and was the main man of the Under 17 Spanish NT. However, the young striker is only 18 years old, and play his second season for the reserves.
Right now Abel Ruiz is injured for several weeks, so he's not an option for Barca B or the first teams. However, for the long term, the technical staff look at Abel Ruiz as a player with a big future at the first team.
Carles Perez and other options
Although he plays more as a right winger, another option for replacing Munir is Carles Perez. In addition, the goal scoring are one of the main problems of Barca B this season. The team scored only 22 goals in 19 games. Because of that, within the club there are voices who suggest buying a more prolific striker for Barca B. However, a more experienced striker would be an option for replacing Munir, when needed.
Today, Mujica (banned) and Abel Ruiz (injury) will be absent from the Barca B game. Everything suggest that the youth team's Alejandro Marques and Nils will earn their chance in the game. Given that, maybe they will give Piminieta and Valverde something to think about.