President Joan Laporta. I am so happy that the best president of our history is back to lead the club. Moreover, after a dark decade we can finally say that the Rosell-Bartomeu era is over. I'm sure that if there's someone who can turn this club's situation around – it's him. But what are the issues he should address first? How long will it take to make the necessary changes? Let's take a look at the different areas at the club.
The Board of directors
In order to make changes, you need to have the right people with you. We already know some of his team. There are some very interesting names, as you can expect from Joan Laporta as president. He always knew how to attract great people around him. So expect now to be the same.
Today we found out that the new CEO will be Ferran Reverter. He has a very impressive resume, and he definitely looks like an upgrade to Oscar Grau – the current CEO. You can read more about him here.
Reverter will replace Grau as of July 1st. Why wait until then? Because Grau has a contract and the club will try to avoid paying compensations in the current financial crisis.
Reverter will join hands with Jaume Giro, an economical expert and former bank executive. They will be in charge of turning the club into a profitable business again.
The Sporing Area
At this moment, it seems like the two people that will lead the sport area are Jordi Cruyff and Mateu Alemany. Alemany has a lot of experience, as he did great job in Mallorca and Valencia. In recent interview, Laporta said: "We want him [Mateu Alemany] to be a senior executive in the sports area and he will give support to our technical secretary".
Jordi Cruyff, the son of Johan, is currently working in China. Some rumors suggest that he will arrive this week to Barcelona. But it's much more likely that the club would avoid paying the compensation, and wait until summer. However, there might be some surprises there. Let's stay tuned.
The First Team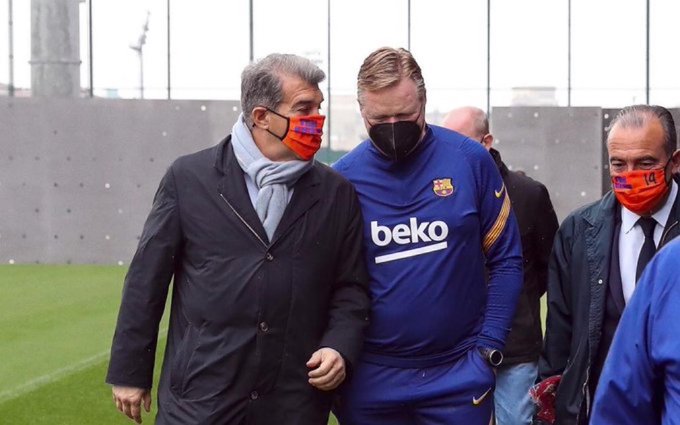 Many, many questions there. On one hand the squad has some very promising young players. However, there are few players that earn way too much money – especially in their current level. Moreover, there are positions that are far from being well covered. It will be up to the technical and the coaching staff to decide what are the necessary changes. But who will be the coach?
If any of you expected Laporta to sack Koeman on his first day – think again. Moreover, you have to remember 3 things:
Koeman is a club legend, and Laporta will treat him with respect. Laporta is a true gentelman, and he will respect his employees.
Reminder: In his all term, there were only 2 coaches under Laporta. He's all about stability, and he will not make rush decisions.
Koeman has a contract until the end of next season. If he will win trophies this season, expect him to stay for another year.
Let's say Koeman stays for another season, what changes will happen? Who will leave? Who will arrive? Too early to say. Expect many rumors to pop, but Laporta and his team will use these few months until summer in order to build a proper plan for the team.
The squad will have changes. The salary of the players will have a cut. Who will leave? Dembele to renew? Mingueza and Ilaix to get the promotion? Many unanswered questions.
Who will arrive? Depends on the financial condition. But I expect some players to arrive on a free transfer. Depay, Aguero, Eric Garcia, Alaba and Wijnaldum are all options of players that might arrive.
The Leo Messi question
For the first time ever, Leo Messi voted in the elections. Furthermore, I can guess that he voted for Joan Laporta to return as the president. Does this mean that he's 100% staying? No. Is it fair to say that Laporta as president increases the chances of him staying? Certainly YES.
Laporta and Messi know each other for a long time, and the have enormous respect for each other. Moreover, Laporta even talked about him in his first press conference as the president.
I think that if there's anyone who is able to keep Leo Messi, despite all that happened between him and the club – it's him.
La Masia
Joan Laporta is 'In Love' with La Masia, and we want that from our president. He promised that the grassroots will again get the biggest focus in this club. Growing great players and let them play in the first team alongside world class stars is something that he wants. And for that job he will hire great men.
Jose Ramon Alexanco will be the head of La Masia, which is a job he already did under Laporta. The former club captain under Johan Cruyff is just the man for that job.
Alongside Alexanco, another great professional that will return is Albert Benaiges. The veteran youth coach will be the one making sure that La Masia continues to function in the right way. He worked in La Masia for decades, and helped legends like Xavi, Iniesta, Messi and others become what they were.
With him, you can expect more and more talent in La Masia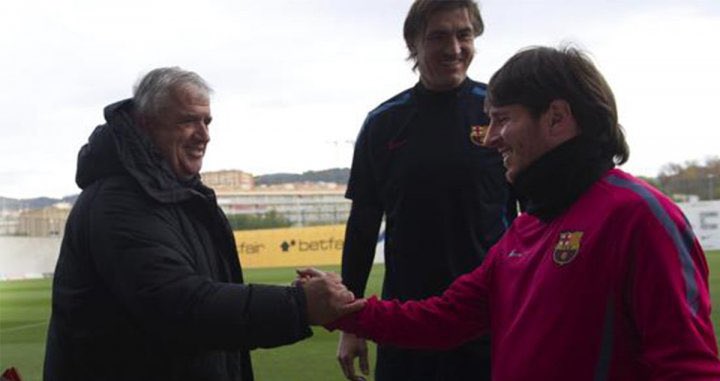 The club will have to take few decisions in the next few months. Great talents like Nico, Jandro, Mingueza and Collado – All finish their contract in the end of this season. For some of them the club has an option to extend their contracts. But there should be a proper growing plan for each and every one of them. But it will also depend on whether Barcelona B promote to the Segunda.