We are nearly halfway through this season, and Riqui Puig hasn't even played 90 minutes in total. We thought things would get better, but how wrong were we.. Ronald Koeman seems to have completely given up on him as well as Carles Aleña, and his excuses sound more and more irrelevant.
First of all, we need to figure out where it all started. Ronald Koeman came in, promising that the youngsters would become the team's priority. Yet just a few days later, he advised Riqui Puig to move out on loan to a different club, as he did not count on the 21-year-old.
At this point, I'd love to remind you that Riqui Puig was arguably our third best player last season, just below Leo Messi and Marc-André Ter Stegen, having played just around a dozen of games. Whenever he played, Barça looked like a completely different team. The intensity and rhythm he offered was unmatched, while his vision made us more unpredictable than ever. And it wasn't just the smaller sides which he performed against: he looked equally good on the big occasion. An example? The game against Atlético Madrid, when he completely outclassed the much stronger and more experienced Thomas Partey.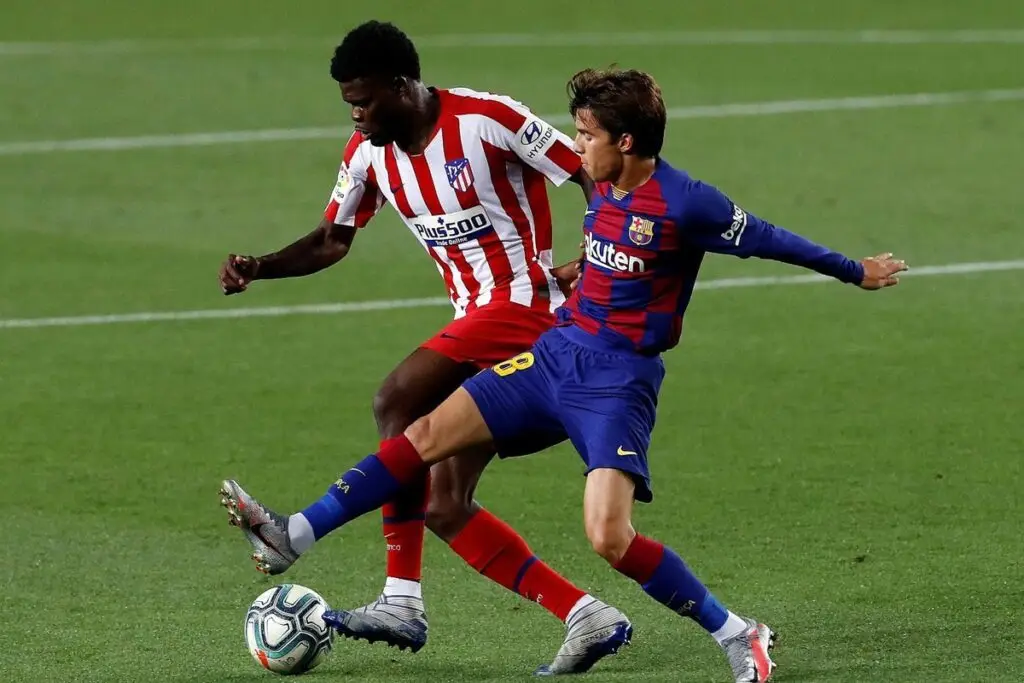 All that leads us to one conclusion, which is that Koeman has a different issue, a different agenda against Riqui, possibly off the pitch. There is absolutely no way such a gem of a player is not needed in a team. Whenever he's been on the pitch, he's outshone Griezmann, Coutinho and Dembélé, who cost Barça a staggering 400 million combined. Riqui didn't cost us a penny. It's not even the potential that he has, because Puig is already world class.
Not even testing Riqui
Koeman is being so stubborn that he's making things even more difficult for himself. All he can do is complain to the media about his work ethic and give him an "opportunity" of 5 minutes every now and then. Riqui's consistent absence from the starting lineup has only cost us. No one can do what he does.