After Barcelona's victory over Napoli, Culers knew that they had to face this year's Champions League favourites – Bayern Munich. Facing Bayern is always a challenge. But playing against a Bayern team which brims with confidence – when Barcelona are at their lowest – is a tall order to overcome. ​As analyzed in my previous article​, Messi and co. will have to go head to head against a young, energetic, and world-class squad. A team with players like Lewandowski, Gnabry, Davies, and one which ​Culers know too well​, Thiago Alcântara.
Who is Thiago? What's his past with Barcelona?
Thiago Alcântara do Nascimento was born in San Pietro Vernotico, Italy. He's the son of the Brazilian 1994 World Cup winner, Mazinho, and the elder brother to Rafinha. Since a young age, Thiago wanted to follow his father's footsteps and become a professional football player. Thanks to his father's resources, encouragement, and footballing knowledge,​​Thiago was ableto pursue his footballing dream at the age of 5​. He started in the lower ranks of Flamengo, in Rio de Janeiro, Brazil. However, because of Mazinho's career, the Alcântara family had to constantly move between Brazil and Spain, impacting Thiago's early career.​​Therefore, Thiagohad irregular short spells between youth clubs in Brazil (Flamengo) and FC Kelme and UrecaNigrán in Spain.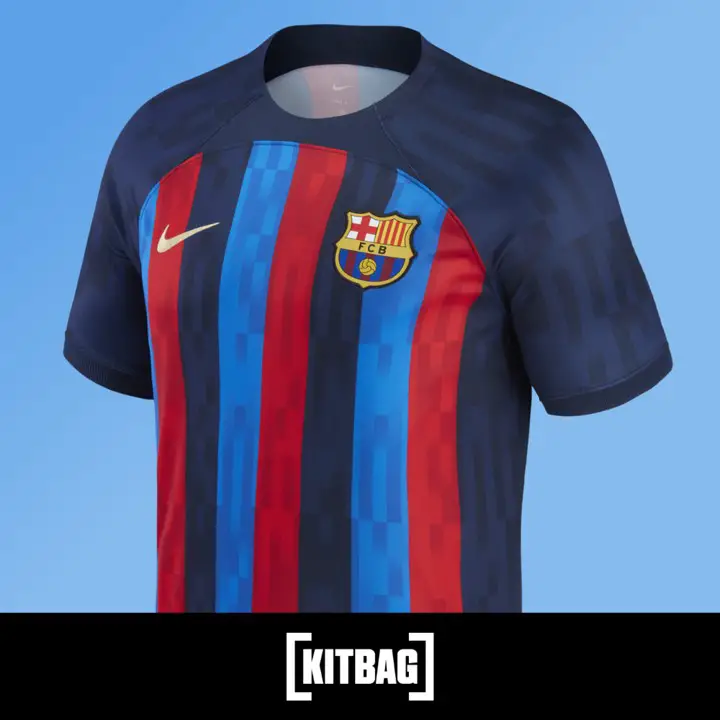 That was all before he joined FC Barcelona's youth academy, La Masia, ​in 2005 at the age of 14​. After growing into a midfield technician at La Masia, his impressive dribbling, passing, and creativity eventually earned him his first-team debut. He made his debut in 2009 during Barcelona's 2-1 loss against Mallorca, under Pep Guardiola. As Thiago's talent continued to grow, he became crucial for Pep. Thiago's presence allowed Pep to replace ageing first-team players like Eidur Gudjohnsen and Yaya Toure. However, that wasn't enough for Thiago Alcântara to remain with the Catalan giants. ​Despite making 100 appearances and winning all sorts ofhonours with the first team​, there was still something missing for the midfielder. Due to lack of game time and Pep's departure from the club in 2012, Thiago left for Munich the following summer.
Why did Thiago actually leave? How did the move to Bayern materialize?
The factors mentioned above prompted the youngster that it was time for a new challenge. After a magnificent and victorious campaign with Spain in the 2013 European U-21 Championship, Thiago was hot property across Europe. The likes of Manchester United and Bayern Munich were amongst the top suitors who were after the Spaniard. But in the end, it came down to the more appealing sporting project. And yes, ​spoiler​, it was Bayern. With Pep Guardiola as the new Bayern Munich manager during the summer of 2013, his only transfer target was Thiago. Pep came as far as publicly admitting that he only wanted Thiago and that coming to Munich will be the right decision for him.
"It is either Thiago or no one. I know him very, very well. He is a super, super player. Thiago can play three, four, five positions. He wants to play and at Barcelona, his chances would be worse."– Pep Guardiola
For the Blaugrana, it became clearer by day that Bayern were desperate for Thiago and vice versa. In normal scenarios, when a player is highly demanded by elite clubs in Europe, it's expected that they'll be willing to pay huge fees to do so. But, regarding Thiago's transfer, that was not the case. When Thiago renewed his contract in 2011, it was agreed that his release clause will plummet to ​€90 million. However, due to the failure to meet specific stipulations listed in the contract, that ​clause dropped down to €18m​in the summer of 2013. Thus, Bayern took their chance and signed him for ​€25m​. Regardless of the day and age, the fee which Bayern paid for a talent like Thiago Alcântara is a complete steal.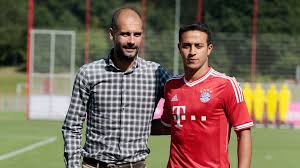 How has Thiago fared at Bayern since? Where does that leave Thiago and Barcelona's relationship?
Thiago signed for the Bavarians in 2013. Afterwards, he went on to establish himself as one of the best midfielders in the game. Despite his injury troubles, which haunt him on occasion, his exquisite passing, dribbling, and ball control has truly defined him as a classy and artistic footballer. Thiago is a player which the Barcelona midfield has cried out for, since the departures of veterans Xavi and Iniesta. There have been multiple occasions where the Spaniard has flirted with the Catalans. He hoped that one day he could return to the Camp Nou and play for the Blaugrana.
However, with the current board at the helm, it is unlikely that they'll even contemplate such a transfer. Thiago's contract expires next summer and Bayern are willing to sell him for a low fee. However, his acquisition sadly looks improbable. Nonetheless, the love between Barça fans and Thiago is immense. From the moment he left for Munich, Culers knew that he'll be missed in a couple of years. Many Culers, till this day, still believe that if Thiago had stayed at the club, he would've ended up defining an era of his own.