The UCL should be back in August, but football is about to start again, and that's exciting. Although there's still time until the Champions league will be back, now is a good time to take a look at our rivals. Therefore, Rishav Dey will take a look at the possible opponents of Barcelona in the quest for the UCL.
FC BAYERN MUNICH
KEY POINTS-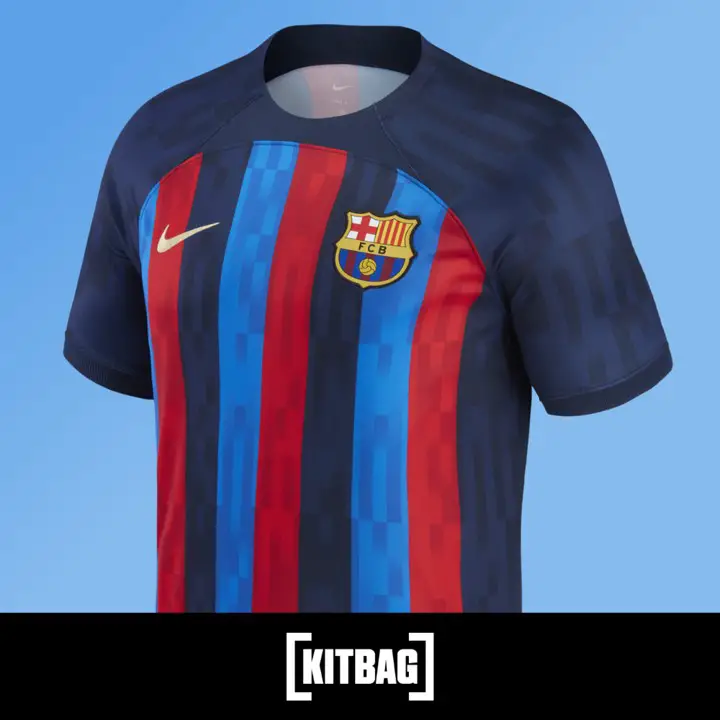 Favourites in the opinion of many.
Have the most depth out of any team left in the competition.
Have won every single Champion's League match thus far.
Victories over Chelsea and Spurs away from home.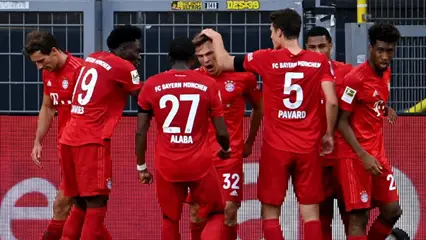 Robert Lewandowski has been sensational thus far with 11 goals in the UCL. He has 29 League goals too. Gnabry has been another excellent player. He has 6 goals in the UCL and 11 in the Bundesliga. Thomas Muller also seems to find his rhythm Back under Flick. He has 9 goals and 20 assists to his name.
The squad depth and versatility is incredible. Many players like Kimmich and Alaba can play in more than one position. Overall Bayern are the most balanced team left in the Champion's League. They will be further boosted by the returns of Sule and Coutinho.
With the Bundesliga ending early, they will have a good amount of rest as well. They are the best positioned to win the Champion's League in August.
MANCHESTER CITY
KEY POINTS-
Many threats in forward and midfield.
Very flexible team coached by Pep Guardiola.
They will benefit from one legged ties.
Unbeaten in the Champion's League thus far.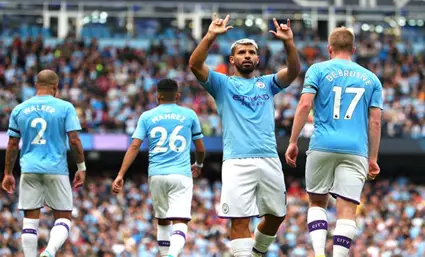 Undoubtedly their best player this season has been Kevin De Bruyne. He has 9 goals and 19 assists in all competitions. While Jesus (7G/A) and Mahrez (5G/A) have been their best performers in the UCL.
They defeated Real Madrid away from home after being a goal down. This shows they have got what it takes to win big matches.
They too have an incredible squad. Other than De Bruyne, they have the likes of Aguero, Sterling, the two Silvas, Rodri and many more. They will be further boosted by the returns of Laporte and Sane. However, their Fullbacks have been inconsistent and Laporte doesn't have a good partner. Otamendi and Stones have been underwhelming. Fernandiho is average too. This makes the defence weak.
PARIS SAINT GERMAIN
KEY POINTS-
Have an excellent squad.
Have a lot of threats going forward.
Good wins over Real Madrid and Borussia Dortmund.
Vulnerable defence.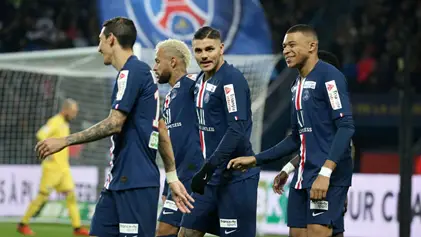 PSG's deadliest weapon is their attack. They have the likes of Mbappe (9G/A in 7 app), Neymar (5G/A in 4 app), Icardi (6 G/A in 5 app), Di Maria (6G/A in 7 app). And Cavani and Sarabia too. Verratti has been excellent in midfield.
Coming to the negativities, they got tactically exposed by Dortmund and Real Madrid away from home. And also conceded 4 away goals in those two matches. Their defence has leaked goals this season. They lack depth in midfield and depend heavily upon Verratti.
However their biggest problem is that the Ligue 1 season has been voided. PSG have been crowned champions. This means that they won't play again until August. Having to go months without football and then suddenly returning to Champion's League action can be difficult.
JUVENTUS
KEY POINTS-
Have Cristiano Ronaldo.
Good defence usually.
Performed well behind closed doors against Inter.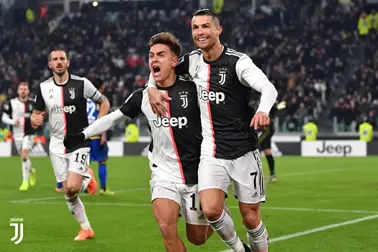 Juve's defence can be considered as one of the best in the world. They boast the likes of Bonucci, Chiellini, De Ligt, Sandro and Cuadrado. Not to mention they also have the highest scorer in the Champion's League in Ronaldo.
But their midfield lacks creativity and energy. Take out Dybala and Ronaldo and they will struggle to score goals. This was pretty much evident in their 1-0 loss vs Lyon. Their productivity of the forward in the UCL has to improve though. Ronaldo (2G, 0A) Dybala (3G, 2A), Higuain (2G, 2A) is not enough.
One massive boost for Juventus will be the returns of Douslas Costa who will add to their attacking options. And Captain Chiellini, an excellent organiser at the back.
ATLETICO MADRID
KEY POINTS-
Stubborn defence.
Well organised side under Simeone.
Defeated reigning champions Liverpool twice.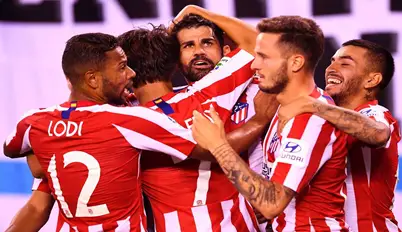 Atletico Madrid certainly has one of the most underrated squads. It has the likes of Jan Oblak who is one the best GKs in the world. Along with him Saul, Koke, Joao Felix, Trippier, Lodi and Thomas form a formidable team.
Atletico are also one of the most difficult sides to break down. They play an extremely deep block of defence and cuts down spaces. Probably they will be among the very few sides to hate the one legged ties.
They will be full of confidence too after beating Liverpool twice. They also gave Juventus a tough competition in the group stages.
REAL MADRID
KEY POINTS-
Excellent defence.
Return of Eden Hazard.
Past experience.
Excellent midfield.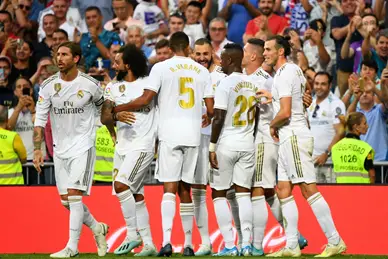 Real Madrid may well be knocked out by Manchester City. But still let's have a look.
Real Madrid have a great defence and midfield. They have conceded just 19 goals in 27 La Liga matches thus far. Their midfield looks good too having the likes of Casemiro, Modric, Kroos and Valverde. They lack in attack though and Hazard's return will be a huge boost.
But we have seen Real Madrid being beaten by big name teams this season. They lost 3-0 away to PSG and 2-1 to Manchester City at home.
With Captain Sergio Ramos being suspended for the return leg against Manchester City, their task is difficult. They also conceded 2 away goals in the first leg.
THE UNDEROGS- RB LEIPZIG AND ATALANTA B.C
KEY POINTS-
Have nothing to lose.
Free flowing teams.
Excellent attack, score a lot of goals.
Both teams will be making their first ever appearance in the Quarter Finals. Atalanta made it to the Knockout Stage having lost their opening 3 matches. They scored 8 goals against Valencia in their Round of 16 tie. Leipzig completely dominated Tottenham in their match.
Both teams having a free flowing system and surprise any opponent. They also score a lot of goals. Atalanta's defence is a bit vulnerable though.
Both teams can turn out to be the dark horses in the tournament. They can go deep and beat the big name teams. Just like Ajax Amsterdam last season.