After a disappointing loss against arch-rivals R.Madrid at the Bernabeu in 'El Clasico', we continue our quest for the league. Three points and nothing more is what we need, while Madrid will face R.Betis at the Benito Villmarin one day later. Despite a 6th place in the league, 'La Real' are a tough team. They knocked out 'Los Blancos' in a thrilling 4-3 win at the Bernabeu, and they knocked out Mirandes recently to reach the final of the CdR.
They surely are a joy to watch, with the likes of Isak, Ødegaard & Oyarazabal.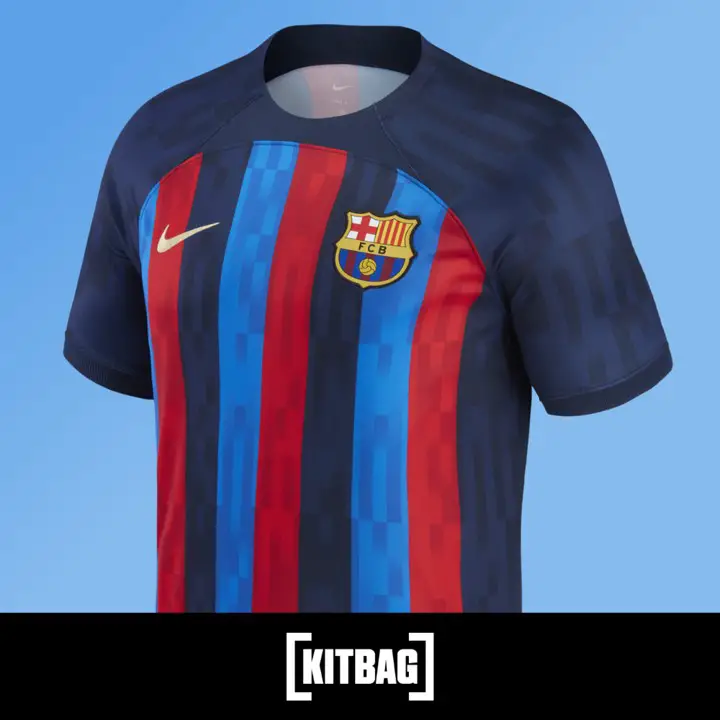 Current form
Last 5 R.Sociedad Matches: WWWWW
R.Sociedad-A.Bilbao: 2-1(H)•League
R.Sociedad-Mirandes: 2-1(H)•CdR
R.Sociedad-Valencia: 3-0(H)•League
R.Sociedad-R.Valladolid: 1-0(H)•League
Mirandes-R.Sociedad: 0-1(A)•CdR
Position in the league: 6th
Pts: 43
GD: +12
Incredible form for 'La Real'. 9 wins in the last 10 games, including slapping Real Madrid 4-3, Valencia 3-0. Their academy products with the likes of Oyarazabal as well as their transfer policies with Ødegaard, Isak have proven to bear their fruits. It seems as it's Ajax v2.0, really.
Last 5 Barça matches: WWWDL
R.Betis – Barça: 2-3(A)•League
Barça – Getafe: 2-1(H)•League
Barça – Eibar: 5-0(H)•League
Napoli – Barça: 1-1(A)•UCL
R.Madrid – Barça: 2-0(A)•League
Position in the league: 2nd
Pts: 55
GD: +31
The rollercoaster season continues for Barcelona. Off the pitch issues with assistant manager Eder Sarabia shook the club after the Clasico defeat, and eventual rumours of possibly playing Napoli's return clash behind closed doors. The saga continues, the club seems in shambles, players a low on confidence, one point behind 'Los Blancos'; The Catalans have to win every game for better chances to grab the first place with 12 matches left.
S Q U A D L I S T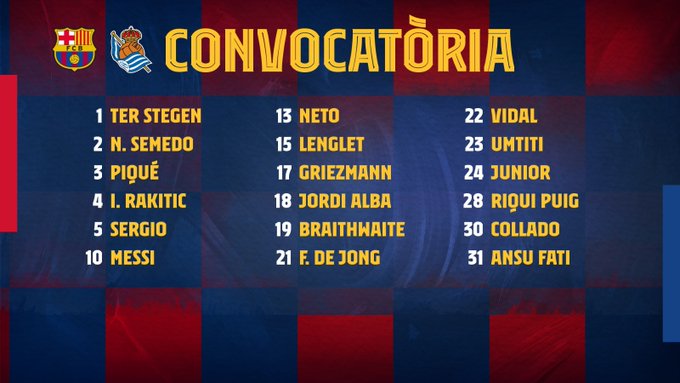 Bad news. Arthur left out due to mini injury. Reports say it's only a discomfort, and as a matter of precaution, he wont be featuring in tomorrow's clash against 'La Real' at the Camp Nou. Seems like his fitness issues are still haunting him.
The good news? Fati, Collado & Riqui Puig in. For me, at least one of three La Masia players should be playing tomorrow against Real Sociedad. How? Riqui could feature in the trio Busquets-Riqui-Frenkie as an attacking and creative midfielder, which would definitely be fun to watch! Let's see how Setien deal with it.
For Fati or Collado, one of them has to start, in order to ensure a natural winger is playing and eventually resting Messi, who is desesperate to rest in order to deal with his thigh injury, retraining him to play at 100%; as a matter of fact, we want him a 100% against UCL in a few weeks. He definitely should either be rested tomorrow or against Mallorca.
T A C T I C S
Real Sociedad don't have a fixed formation. 4-3-3, 4-2-3-1 or 4-1-4-1 may be Thier usual formation, but it's never fixed, especially with a 10 midfielders, though Illaramendi is injured. Real Sociedad are full of youngsters and are a joy to watch. Attacking through the centers has always been a joy to them, especially with a creative midfielder, none other than Martin Ødegaard. The Real Madrid loanee has impressed with the Basques: Whatever the formation, he is always in.
La Real also focus on possession, being the fourth in the league with the most possession. Mobility is a key aspect to them, offered with useful forwards: Portu, Isak, Willian José, Mikel Oyarazabal: They have lots of resources to rotate with, thanks to succesful transfers and the rise of the academy.
We should fear them. Their pressing is incredible and they are able to create dangerous chances barely moments after grabbing the ball from the opponent. They have shown their danger as they won over R.Madrid, Valencia and other strong sides. Whoever wins tactically will win the game. Wingers will be of a great use over there.
Their tactics are truly a joy to watch. You can't get tired of them, they run tirelessly and score tirelessly. They have a clear strategy and too many dangerous players; Resources mean great subs and possiblity to bench scorers, while they won't give up. Sitting at the sixth place, they may come up to the third place in different circumstances, depending on how Getafe,Sevilla & Atletico do. It truly seems are they are back. They are in a good position for the UEL spots, finalists in the CDR as the final will be a Basque final: 'La Real' vs Athletic Bilbao, who knocked us out of the Cup.
Bottom line
Setien won't be allowed errors over the XI. Possession, meaningful possession will be needed to ensure complete domination over the game at the Camp Nou.