After a disappointing exit in the QF to A.Bilbao despite a convincing performance, we take on to Real Betis, at the Benito Villamarin. Real Madrid will play against Osasuna away 5h before we play, meaning we'll know in case they drop points.
We know that we have to win if we want to continue fighting for La Liga, since we're out of the CdR-just like 'Los Blancos' as they lost earlier to R.Sociedad 4-3. It will also be a reunion with our loanee Carles Aleña and former Blaugrana Marc Bartra.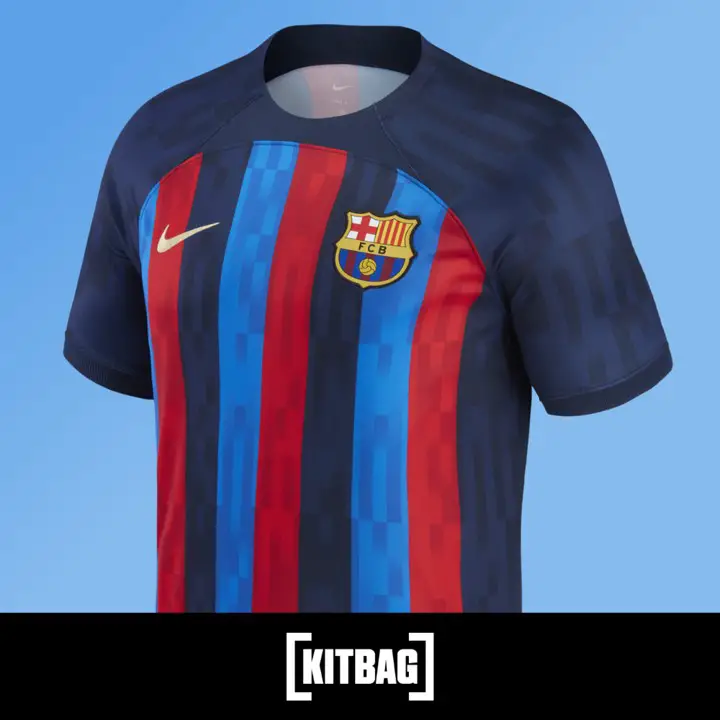 Checking current form
Last 5 R.Betis matches: WWDLD
Portugalete-R.Betis: 0-3(A)•CdR
R.Betis-R.Sociedad: 3-0(H)•League
R.Vallecano-R.Betis: 2-2(A)•CdR
Getafe-R.Betis: 1-0(H)•League
Eibar-R.Betis: 1-1(A)•League
Position in the league: 12th
Pts: 28
GD:-4
Real Betis are doing fairly okay. Despite they are only in the 12th place, they aren't to be taken too lightly-for they know how to play against big teams: 0-0 against 'Los Blancos', win over 'Los Che', win over R.Sociedad-displaying their qualites. However, they often tend to fail defensively, as they have only kept 3 clean sheets this season. They will surely look to make things difficult for us on Sunday.
Last 5 Barça matches: WLWWL
UD Ibiza-Barça: 1-2(A)•CdR
Valencia-Barça: 2-0(A)•League
Barça-Leganes: 5-0(H)•CdR
Barça-Levante: 2-1(H)•League
A.Bilbao-Barça: 1-0(A)•CdR
Position in the league: 2nd
Pts: 46
GD: +26
Barça, on the other hand, are finally getting the fruits of trusting Setien. The Cantabrian is convincing despite the results, and will surely look for a win tomorrow. Dembele's injury and the loans of C.Perez & Abel Ruiz have resulted in a shortage in the front three, benefitting Fati. A fight between Messi and the board has made a chaos, and the we will look for a win on Sunday.
Last 5 meetings: WWLWW
Barça-R.Betis: 2-0(H)•20.08.17
R.Betis-Barça: 0-5(A)•21.01.18
Barça-R.Betis: 3-4(H)•11.11.18
R.Betis-Barça: 1-4(A)•17.03.19
Barça-R.Betis: 5-2(H)•25.08.19
Most of us remember Betis for special matches: Setien winning with Betis at the Camp Nou 4-3, Leo destroying Betis with a special hattrick, Griezzou's first convincing performance.
T A C T I C S
Rubi took over the club after Setien left as the fans weren't happy with Setien-as his ideology didn't please them. Since then, Rubi has opted to usually play a 4-3-3 or 4-1-4-1 formation. While he may not be as extreme as Setien, Rubi still does put emphasis on possession: with an average of 55% possession, they are the 5th in the category, while we sit first with 65% possession.
Betis, as of right now, have a lot midfielders available that tend to play as 'mediopuntas', with the likes of Fekir,Aleña,Canales: They all tend to create 3v2 situations in order to overload the midfield, or to pass to the wings, especially with Emerson, the most offensive fullback in the league with 3 goals and 2 assists, a good figure for a future Blaugrana.
However, other than that, they have huge discrepancies in their defense. The combination of huge inconsistencies, lack of quality in the defense and in coordination explains why,despite they can play well against the top 4 of the League. With Guardado, a key midfielder injured, I expect Aleña to be started.
P L A Y E R T O W A T C H /
Carles Aleña
I pretty much had to choose him. Loaned at the beginning of the year, Aleña had to leave his home. Fluid, creative and an excellent passer, he knows how to create chances. The Spaniard exactly know our system as he has spent a lot of time in La Masia-just like CB Marc Bartra. He knows our weaknesses, knows body feints, half spaces, principles acquired from La Masia.
Oh, how I wish he'd be here-I'm sure Setien would have played him as he would perfectly fit him system.
S Q U A D L I S T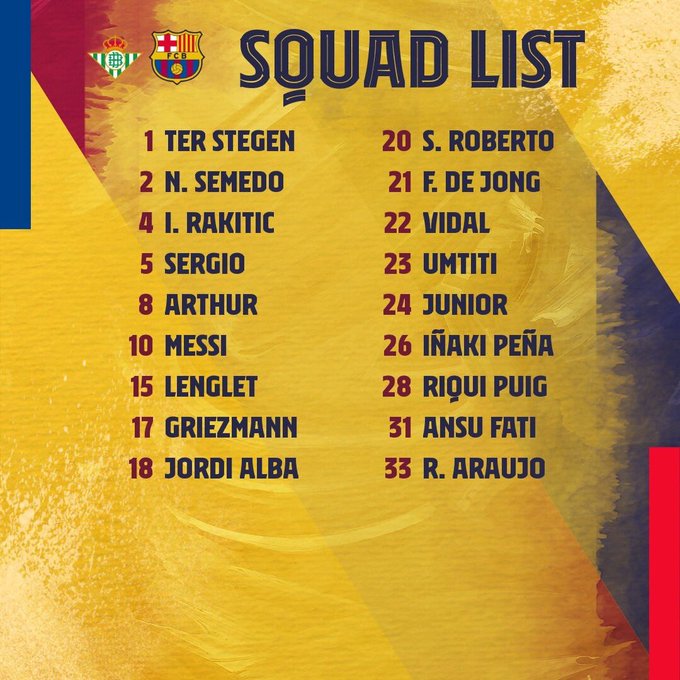 The squad list is out. Piqué is absent as he has been suspended after receiving another 5th yellow card against Levante-Barça had reportedly appealed the RFEF but it got denied. This leaves us with Lenglet, Umtiti and Araujo from the B as CB's.
Neto is still injured, as he hasn't been selected either, which means Peña is still our second choice GK-without recieving a chance yet.
Meanwhile,Collado has sadly not been called up for technical reasons, which I wonder what are those. Reports had said Setien preferred Collado over Perez,but why doesn't he play? I see tomorrow as a perfect time to rotate a bit, but Setien doesn't seem to-we'll see whether Collado will be selected for the next games-I hope so.
Riqui Puig from the B has been selected too tho. I really hope he will play, or that we at least get a Busi-Arthur-Frenkie trio. I don't know why Rakitić has started as we need a more creative midfielder, as the Croatian isn't as creative as he used to be. Therefore,I hope he doesn't start. Vidal is our other midfielder that has been selected too.
Ansu will very likely be our LW once again.