One day after the win in the Barcelona vs Getafe match, it's time to look at our players. Who did well? Who had a bad performance? All in this analysis, by ElJuegoDePosicion.
---
MATS – 7.5: Great performance from the German goalkeeper. He distributed the ball well, as he was forced to send long balls in order to get past Getafe. He also saved a potential equaliser.
Sergi Roberto – 7: Great performance as he scored, While he did well. Nothing to complain.
Pique – 7: Absolutely important to us. He was our rock while Umtiti didn't do well in the first 30 min-a lot of credit has to be given to him.
Umtiti – 7: While we would have conceded if it wasn't for VAR,Umtiti wasn't in the game at the beginning. However, he started to wake up later as he participated better to the build-upand improved defensively.
Alba – N/A: Injured.
Busquets – 7.5: Setien's system fits him like a glove. Great performance. My MOTM.
Arthur – 7: He wasn't offensive enough. When he tried to break through, fouls. It seemed as Getafes approach scared him as he was less adventurous later-he needs to be more willing to take risks.
FdJ – 6: Struggled. He barely could do anything whether offensively or defensively-he just had a bad day, to forget as he wasn't to be seen.
Fati – 7: A threat to Getafes defence. He constantly challenged them and accomplished his role.
Griezz – 7: He scored a great goal assisted by Messi, but he missed two easy chances-which we can't always afford to. He has to improve but it's already better than the last games.
Leo – 7.5: Leo could have scored, but he didn't-his goals drought continues. He still assisted Antoine for the winner with a brilliant pass. When will be the best goal though?
Subs: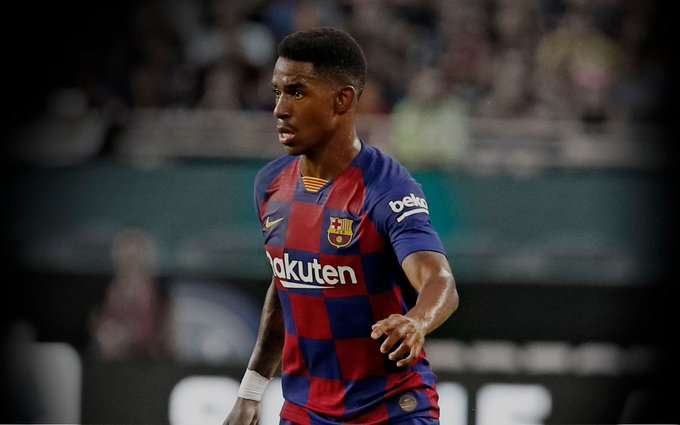 Firpo – 7: Assisted Roberto and did fairly well. I hope he goes on to play like that as Alba is set to miss napoli & The Clasico.
Rakitic – 6: Nothing.
Vidal – 6.5: Physical as always but didn't help much.