After a much needed win against Getafe, the Catalans are set to face Eibar at home to continue the league quest. It's the last match before the final, also known as 'El Clasico' in the Bernabeu on the first of March. Both giants are still in the run for a UCL trophy: After Eibar, Barcelona will face Napoli away from home on Tuesday, while Real Madrid will receive Pep's Manchester City at the Bernabeu. Needless to say, both teams want the win, as R.Madrid wil face Levante 5 hours after our game.
Current form
Last 5 Eibar matches: WLDDL
Eibar – Atletico: 2-0(H) League
CD Badajoz – Eibar: 3-1(A) CdR
C.Vigo – Eibar: 0-0(A) League
Eibar – R.Betis: 1-1(H) League
D.Alavés – Eibar: 2-1(A) League
Position in the League: 16th
Pts: 24
GD: -10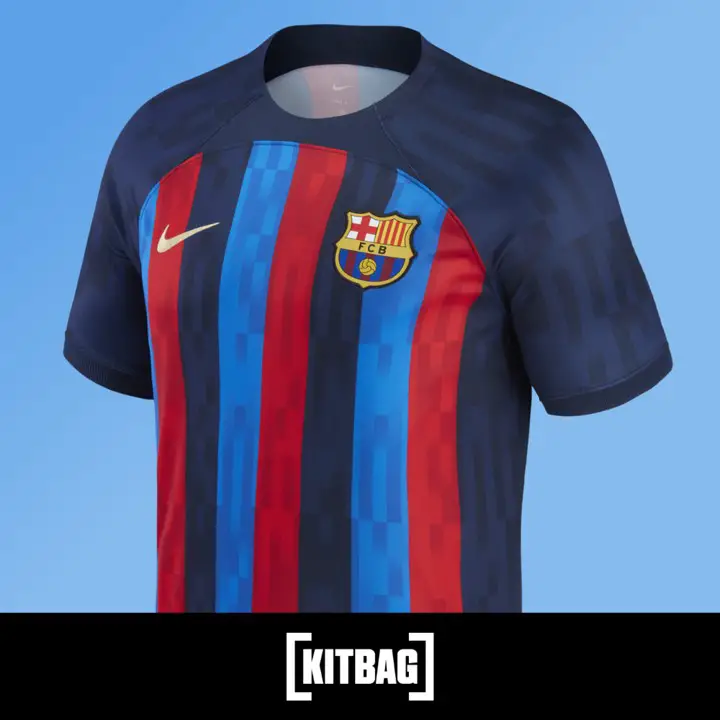 Bad form for Eibar. We've won earlier against them in their home this season, and they are coming in our home tomorrow. Though they managed to win against Simeone's Atletico, they aren't doing well: 5 points away from relegazion zone, they have barely nothing to boast about. 6 Wins, 6 draws and 11 losses. Nothing seems alright over there.
Last 5 Barcelona matches: WWLWW
Barcelona – Leganes: 5-0(H) CdR
Barcelona – Levante: 2-1(H) League
A.Bilbao – Barcelona: 1-0 (A) CdR
R.Betis – Barcelona: 2-3(A) League
Barcelona – Getafe: 2-1 (H) League
Position in the league: 2nd
Pts: 52
GD: +28
Barcelona, on the other side, are on red hot top form. One week before 'El Clasico', the Catalans will look to rest some key players in order to ensure top performances in the next matches: Napoli in the UCL, R.Madrid, R.Sociedad, the timetable is tight and and harsh. No errors allowed. Barcelona have constantly been evolving under Setien, and they'll look to leave behind them the internal problems that appeared over the past week.
---
Last 5 encounters: WWWDW
Barcelona-Eibar: 6-1
Eibar-Barcelona: 0-2
Barcelona-Eibar: 3-0
Eibar-Barcelona: 2-2
Eibar-Barcelona: 0-3
–
We've won most of the encounters. No reason to not win. We need the three points. And beautiful football.
T A C T I C S
Tactically, there isn't much to say about Eibar. They tend to play in a 4-2-3-1 system, and love to counter attack. In fact, most of their goals come from counter attacks. They used to rely on a solid defend but this season they haven't been able to-though they have kept more clean sheets than ourselves: We have only kept 6, while Eibar have kept 7, one more. A shame considering they are 16th but still have a better defense.
However, they don't score enough. This is the root of their problems. And when they do, it's often too late for a comeback: See their games against Alavés, where Orellana scored their only goal at the 83′, too late to hope for a comeback. But of course, they won't give up against us. But at the Camp Nou, we are pretty safe, though we still have to win.
They do not tend to defend too well, and only average 47% possession, a stark contrast with us, of course. A leaky defense and a sloppy attack, they also struggle to create chances. And that's their problem. They've only scored 18 points at home and 6 away, explaining why they sit so deep with only 22 goals.
P L A Y E R T O W A T C H /// Orellana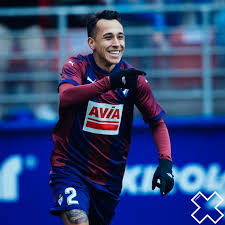 Often employed as CAM or even as LW in a 4-3-3, he is a merciless threat to the opposition. He can assist, create, score. In fact, he has already bagged in 6 goals & 4 assists, meaning he's nearly responsible for a third of Eibar's goals. It's been a while since he has been a key player for Eibar and he surely won't slow down. He will surely try, with his creativity, to threaten our goal, kept by the mighty Ter Stegen. We'll have to watch him out.