It is no secret we haven't had a lot of success under Valverde. I'd like to outline an important aspect tonight. The Roma humiliation was already enough. Then came Liverpool in May. We thought we lived the worse. Until this year, we were easily leaders of la Liga. But not this season. After Liverpool, other humiliations followed: Granada, Levante. Dull draws against Dortmund & S.Praha didn't help.
And even wins weren't convincing. It looks like we're just going down. Wins are now frightening. Every game is the start of anxiety for every culé.
Moreover, Busquets was our octopus. Our timer. Busquets needs Barça and Barça needs Busquets. By playing formation where Busquets can't excell(4-2-3-1 against Leganes), the whole team suffers.
With stars like Arthur, Frenkie, Aleña and B players like Collado & Puig, you would never expect Vidal or Rakitić to get to play. Yet that's what's happening. In fact, culés seem to praise Arturo Vidal more and more.
Do I celebrate his goals? Yes. Did he save us? Yes. Does it mean I want him to stay? No.
The problem of relying on Vidal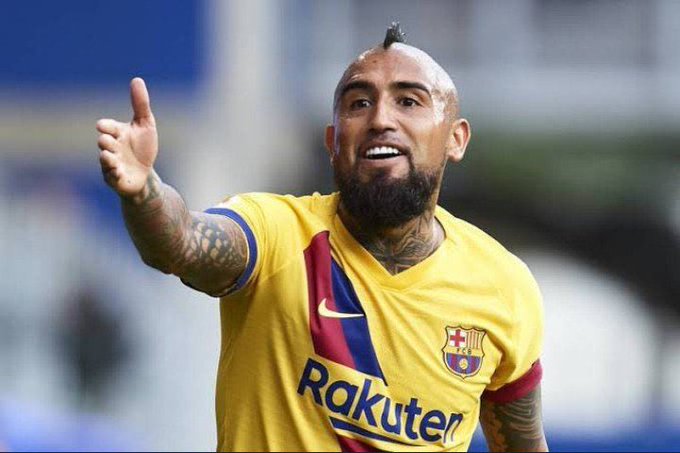 See, if we see him as a saviour,there is a problem. A team like Barça should never be happy that Vidal scores the goals. Because Vidal doesn't suit us. Many culés even prefer Vidal to Busquets. Yet, it should never be that way. Preferring Vidal over Busquets is being a coward. It's accepting the "It is what it is". It's accepting Valverde. And that should never happen.
There is no hate against Vidal. But hate towards Valverde & Bartomeu.
No philosophy, no identity. No joy, no cheering. 1st? Doesn't mean anything.
We are losing our soul, and that's the one thing we need. It's the one thing that made us special.
This isn't the Barça I fell in love with.
Dark times, and it's not getting brighter. Hoping it won't last long.
#viscabarca