We're in the middle of the summer, and Barca already started playing. Therefore, it's only natural to have a lot of going on around our club. @blaugranagram is here to talk about what's happening around Barca.
Still looking to sell players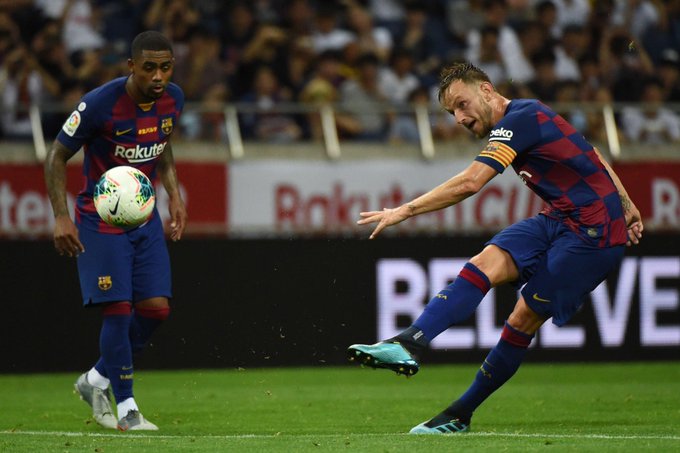 Barça are looking to gain €150M this summer. Coutinho, Malcom & Rafinha are players the club actively's looking to sell but are yet to receive concrete offers on. Marcelino really wants Rafinha @ Valencia & Fiorentina are coming in strong, too. [@moillorens & @samuelmarsden]

According to sources close to Malcom, per ESPN, there is "not yet a firm proposal [from any club] but things could move on once Barça return from Japan, this weekend".
The club isn't looking to actively sell any of Rakitic, Umtiti or Vidal, but are willing to listen to offers for these players, should they come in. [@moillorens & @samuelmarsden]
Barça have opened the door for Ivan Rakitic to leave the club, as they feel his time has come to an end. PSG aren't interested in the player at the moment and prefer cash for Neymar .
The turn has come to Arthur, Frenkie de Jong and the other youngsters. Also, even Valverde would rather have Vidal over Rakitic, as things stand. [SPORT]
However, Nelson Semedo IS INTRANSFERABLE! The Club has rejected offers over €30M from English clubs wanting the Portuguese player. [CatRadio]
The idea for Jean-Clair Todibo is that he remains with the Club as a fourth centre-back, but the player has loan enquiries from some clubs (namely Milan and Nantes) and transfer enquiries from some Premier League clubs, too. [@MigRico]

Junior Firpo is very close
Barça are in advanced talks with Real Betis over Junior Firpo! [@FabrizioRomano] Barça, Betis and Firpo are closer to agreeing than ever before. The transfer would cost around €27M. A last "OK' is needed by Bartomeu who is yet return from the Club's Japan tour. [@DiMarzio]
Patrick Kluivert to become director of La Masia
Tomorrow, Patrick Kluivert will sign the contract with Barça that'll see him become the Club's new Director of La Masia. [@FFPolo]