The alarm bell has rung. The clock has been ticking, and the sandglass only shows little time left, grain by grain. Not that there isn't any more time left, but the soul increasingly are unwilling to reverse the sandglass. It has been reversed often enough for the fans to reverse it one more time. The 23/24 transfer window saw multiple arrivals, including the likes of Joao Cancelo, Ilkay Gündogan and Joao Felix, the new superstars in town. Additionally, low-profile signings completed Xavi Hernández's quarry, such as Oriol Romeu and Inigo Martinez. It's Xavi's do-or-die season, the third season, the pinnacle of the Xavi project.
Xavi is arriving in his third season at the club. The board has done the best possible to secure Xavi's Christmas Wishlist. Martin Zubimendi might have not joined Barcelona, but plenty of new toys were gifted instead. With power comes great responsibility, and there's little time left. Wörk, for Barcelona splashed and sold as much as it could for Xavi to find the ideal conditions. In spite all of this, Barcelona's squad still looks far from ideal, yet forced the team to perform. Joan Laporta has backed his protégé enough for the ex-midfield maestro to display better football. From the first season — many will remember it as the best, ironically — to possibly the final season, there's been a lot of changes. With these changes, the result hasn't exactly been satisfactory, judging by the fans' reactions on social media.
Too many changes?
Reasonably, there are reasons to be angry. If Xavi did win La Liga for the first time in four years for F.C Barcelona, there's a lot ot fix. Both Sergio Busquets and Ousmane Dembélé left the club, leaving massive loopholes in Barcelona's system. Sure, Oriol Romeu and Raphinha supposedly are filling in, yet with different habits. As of today, Lamine Yamal has taken La Liga by the storm, and Barcelona midfielder Oriol Romeu is starting to show he can't eternally fill structural deficits.
It's becoming increasingly a problem if Barcelona want to avoid another European debacle. This is despite finding a fairly easy group (Shakhtiar Donetsk, FC Porto and Royal Antwerp). Past editions of the Champions League saw Barcelona crumble in the most decisive moments — many will remember the Inter Milan game —and that's something coach Xavi Hernández has noted, firmly reminding that 'In Europe it's the details that get you through' in the latest Barcelona Prime Documentary.
Xavi's mission
In all of this, Xavi Hernández will need his team to run a little less, possibly avoiding injuries. As of today, both Pedri González and Ronald Araújo are injured. They're massive losses, being the leaders respectively in the midfield and the defense. As much as Frenkie de Jong has tried to fill in the Canarian following Xavi's instructions, their profiles couldn't be more different. Pedri represents the typical Spanish midfield maestro —elegant, minimalistic in his touches, preferring few touches to accelerate play. He orchestrates the team's tempo. On the other hand, Frenkie de Jong has tried to organise the team, yet has been criticized by fans for 'taking too many touches', not being as direct in his pass selection as his Spanish counterpart. He's often found without options, not finding yet his repartition of space with German colleague Ilkay Gündogan.
It's problematic to not have a similar profile to Pedri, yet still have him often injured. To this day, there's no real replacement, nor anyone similar. Frenkie de Jong runs the opponent to the ground, while Barcelona run Pedri González till injury. Active opposition depending on the wing-based transitions like Osasuna have pointed out the lack of organization the Dutch midfielder provides. It's not that the fans don't like him — but the role is disliked, along the famous 'midfield' four— a solution originally to Real Madrid's counter-attacking worries, but a self-limiting measure against teams that prefer to sit back, where an additional man is needed in the forward line.
The foundations of possession football
On the other hand, Barcelona need to revisit the concept of unit. Osasuna and Villarreal disbanded Barcelona's lines with ease and it rapidly becomes a problem considering the profiles Xavi has at hand. The midfield often looks disjointed, ironically enough, with a 'box four'. As Barcelona continue to run up and down, they're also rarely regrouped. It's the symptom of not having patience — there's no time to regroup, and the team lacks the automatisms due to the injury to 'naturally' group itself in possession — much like without the ball.
Barcelona is always a ticking bomb — it's about to explode, and when players look at the clock — the sandglass is about to sip its last grains. Barcelona is a team full of intentions, but a team of little completions. It's a team that intends, that wants to, but doesn't do what it claims to want. A team that is willing to learn, but as a teenager, will comes back to its instincts. When the natural tendencies obstruct learning goals is when troubles start. With Xavi, Barcelona has a manager that learns on the job, much like a big portion of the team, and that's perhaps the club's biggest problem.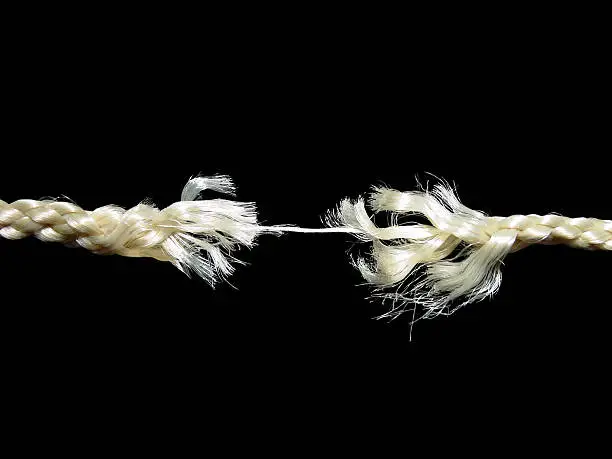 Conclusion
Until know, Xavi didn't have all the tools. While the quarry isn't perfect, it's expected that the level will be elevated in the course of the 23/24 season. Joao Cancelo is a swiss knife much like Ilkay Gündogan, who can find multiple usages. But it's also this type of profile Xavi Hernández hasn't really profile all too well. For example, it is the case of Frenkie de Jong and Gavi. Polyvalent players that haven't found their preferred roles — a problem of the first world. But with all possible profiles, Xavi Hernández has more than enough, despite the exit of the beloved Ousmane Dembélé — yet Ferran Torres, Raphinha and Lamine Yamal should be more than enough to create gameplay from Xavi's POV that's superior to what's been seen in the past weeks and months.
Xavi Hernández, ironically, has set himself a gunshot on his forefront, now that he's got it all — he's got to justify all the funds set at his dispositions. It's expected that he will solve the problem of the disjointed man and team, as well as will instill a style again proper to Barcelona — as the team has looked inconsistent and without a guiding thread in the recent months.