10 matches to go. It's the final stretch. And every game is as important as the last. After almost a week off from our last fixture, Barça are back in action this afternoon against Getafe. Live from 4:15 local time. Against Getafe, it's never really an entertaining game, and it's definitely going to be a tricky match. Getafe will most likely setup in a low block, so Barça are going to have to work really hard in order to break them down.
We have struggled for goals in the last few games. And of course that's mainly due to the lack of creativity in the team. But when you consider we're sill without Pedri, Frenkie, Dembele and Christensen, I guess it's pretty understandable why we've been lacking on the goal front. Of course that's something we'll be hoping to improve on as the games go by.
---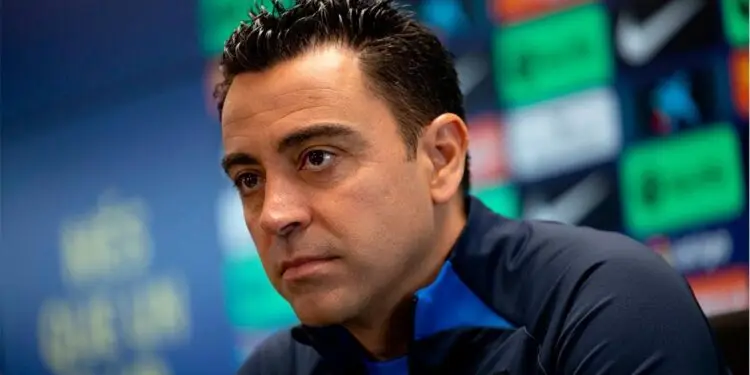 Barcelona decide 22-year-old star will never play for club again. READ MORE
---
A quick look at our opponent:
Getafe, as I've just mentioned, is going to be a difficult team to break down. Games against them are never easy, and you always have to suffer home or away to get a result. They'll most likely setup in a low block, with most of the team behind the ball. Which means that they will be very tricky to break down.
Getafe will host Barça as 16th in the table, 3 points off the relegation zone. They've won twice, drew twice and lost once in their last 5 games. With their most recent result coming as a 2-0 loss to Real Sociedad away from home. Over the course of the season so far, they've scored a total of 27 goals and have conceded 36 in the process. There's a couple people to keep an eye on too. Enes Unal is among the league's top scorer for the season as well as of course, Carles Alena. A former Barca and La Masia graduate. 
Predicted lineup:
When it comes to the lineup, I think it pretty much picks itself. It's been reported that hopefully over the next few weeks, we should be recovering some of our long term absentees. So that is a huge boost for us towards the end of the season.
Unfortunately, players like Frenkie and Pedri weren't ready for today's game, but like I said, we're hoping to see them back very soon. I'd love to see Pablo Torre get some minutes in the team. I think we all feel that his creativity is something that could help us out. Although at the same time, I can understand why at the moment Xavi is reluctant to experiment too much.
In the last game, Eric Garcia was at Centre back, alongside Balde, Araujo and Kounde. Unless Eric plays at pivot alongside Busquets, I think that defence will remain the same. Although I wouldn't be surprised to see Jordi Alba in the lineup. He came on in our last game against Girona and caused a real threat. Balde is by far our best left back, but Alba still has that incredible crossing ability in him. Which could help us a lot creatively. Maybe he could be even played as a left winger, so that he doesn't have to defend too much. He can focus on the attacking part of it. Could be something to try. 
In midfield, I definitely wouldn't be starting Roberto. He's had some good games this season, but he doesn't give us anything in midfield. There's no creativity with him. And although Kessie isn't a playmaker, he's a much better overall player. And can be a goal threat too, as well as being decent  defensively and in transition.
In the attack, I would once again go with a front three of Ansu, Lewandowski and Raphinha. Ansu has had a tough season, but I'm not ready to give up on him. And I just hope he can turn his situation around. Dig his heels in and build his career back at this club. A fit and firing Ansu at 100% fitness is what we want to see.
My starting 11:
Ter Stegen
Kounde- Araujo- Eric- Balde 
Gavi- Busi- Kessie
Raphinha- Lewandowski- Ansu