After our slightly disappointing game in midweek against United, its time to bounce back in La Liga with our next game. In yet another vital game of the season, live from 6;30pm local time, Barça will be coming up against newly promoted side – Almeria. We have to move on from the game in midweek. Although it was disappointing. We competed well against one of the most in form team in the world right now. And only missed out by one goal. We gave a good image of ourselves across the two legs, even despite the changes, injuries and suspensions.
However, we know we can perform even better than we did. And it's definitely something to build on from next season in Europe. Admittedly though, the Europa League wasn't a priority. And in the grand scheme of things, having a few extra rest days here and there is probably what this team needs, especially when you consider we lost Pedri in a midweek competition. For the sake of the Europa league, it really wasn't worth it. Moving on and focusing back on our main priority this season- La Liga. Almeria are going to be a difficult task, especially away from home. And without Pedri & Dembele , we're going to have to take care of our chances. A positive result and performance is the most important thing.
---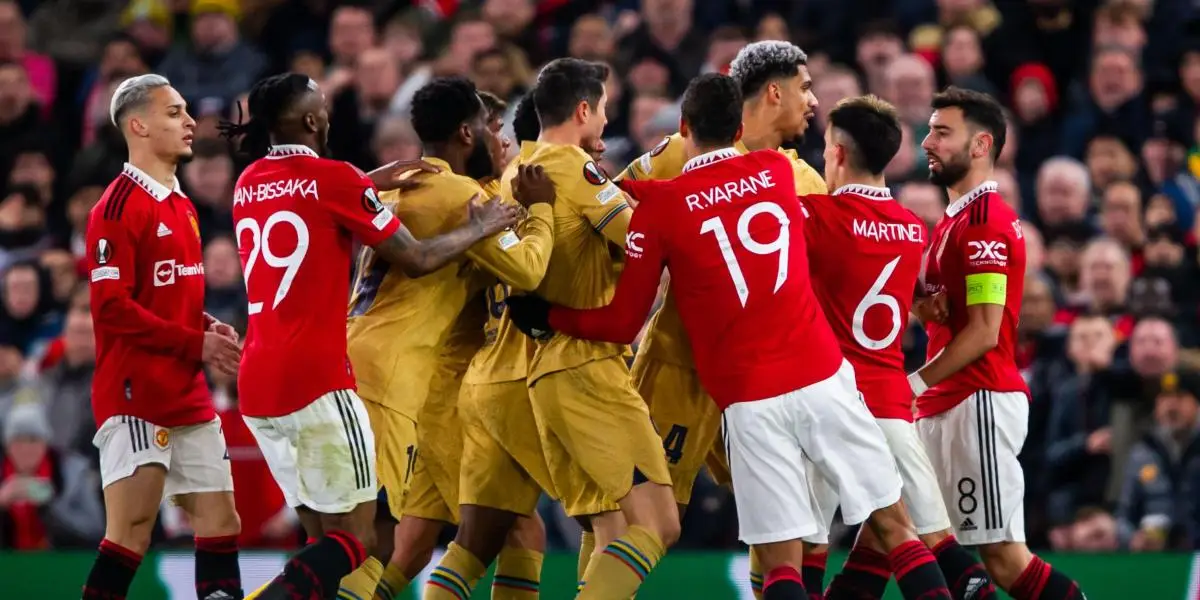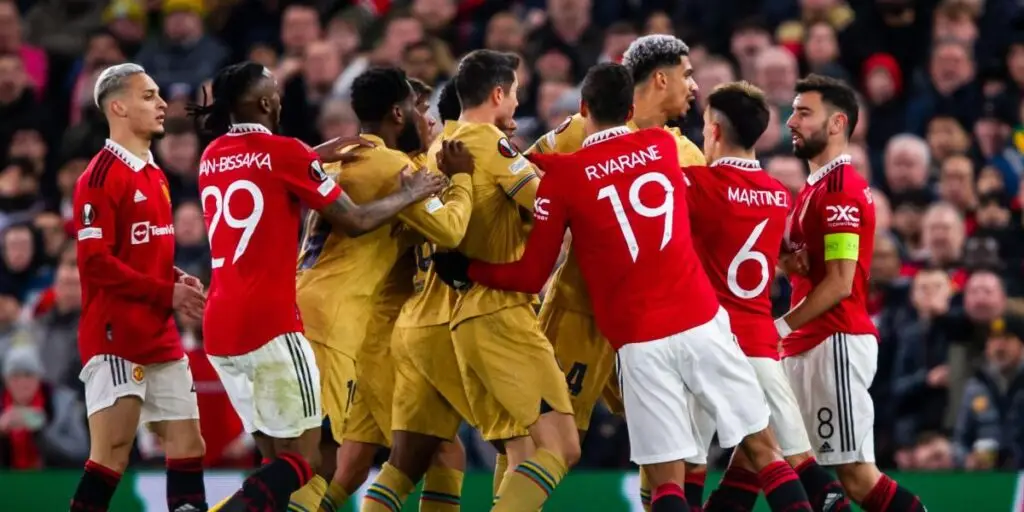 Robert Lewandowski was 'very angry' with Barcelona teammate and voiced his frustration. READ MORE
---
A quick look at our opponents:
When it comes to Almeria, they currently find themselves in 19th place. One point off safety in 17th. Over the course of the season so far, they've managed to score a total of 27 goals. Conceding 40 in the process.  Which just happens to be the second most amount of goals conceded in the league. Just 8 less than Elche who are a place below them. They have won one out of their last 5 games. Drawing one and losing their last 3 games. With the most recent result coming as a 6-2 loss away to our neighbourhood Catalan rival, Girona. Considering the position they find themselves in, they're probably going to sit very deep to try and frustrate us. Similar to the way Cadiz played against us last weekend. Without, Pedri and Dembele we're going to need to take advantage of the chances we create.
Predicted lineup:
Ahead of El Clasico in midweek, I think Xavi will use tonight as a chance to rotate. Gavi is back in the team after having a week's break. And Busquets will most likely start his first league game for a few weeks. After an impressive performance against United. We're still without Dembele and Pedri. And sadly Ansu picked up a minor knock in training, but he's expected to be fit and ready for our next game. Tonight would've been the perfect situation to start him. And he's in desperate need of a confidence boost. But I've got no doubt that we'll see the real Ansu again soon. People just need to be patient with him. 
I think the main rotations will come in defence. Araujo and Kounde have both played a lot of football recently, especially Kounde. So he deserves a break. Araujo had slight discomfort in training, so he'll most likely start from the bench too. Meaning another chance for Eric Garcia. He had a really solid game against Cadiz last week. So hopefully he can carry that on tonight. Christensen will probably start alongside him. In midfield, i think we'll go back to a three.
With Gavi, Frenkie and Busi. Ferran Torres was incredible last weekend, and had a good impact against United too. He's finding himself again, playing with confidence. So we need to let him build on that. Just like Ansu, when he's fully fit. Mentally and physically, he can be so important for us. Ferran should be playing off the right, but because of our lack of options, it will probably be Raphinha on the right. Who'll be looking for a better performance than in midweek. With Ferran coming in from the left. Lewandowski will of course lead the line. He hasn't been given much service in recent games. And he can only do so much by himself. So we need that to change, to get the best out him again. 
My starting lineup:
Ter Stegen
Roberto- Christensen- Eric- Balde 
Frenkie- Busquets- Gavi 
Raphinha- Lewandowski- Ferran