The next few weeks at Barcelona will be exciting and decisive in equal parts. The Barça players are playing for their future in three competitions. While LaLiga will not be settled in the month of January, it will be key for Xavi's team to remain at the top. A bad run, with a rival of the reliability of Real Madrid on the chase, can be fatal. There is no room for error in terms of the Supercopa and the Copa del Rey. In Saudi Arabia, Xavi can win his first trophy on the bench if he wins two games, with Real Betis up first in the semifinal. The Copa starts for Barça in January, too.
Meanwhile, it should be remembered that in the Barça squad there are up to five players who are out of contract in June 2023. This means that as of Jan. 1. they are free to negotiate with other clubs. No strings attached. In most cases, they are completely different situations. We will try to analyse each of them.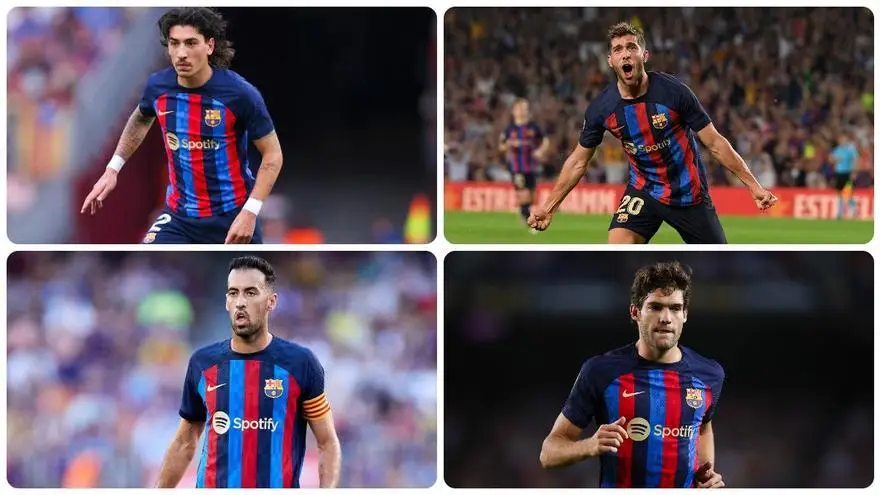 Marcos Alonso
First of all, he only signed a one-year deal to help with the financial fair play issue. If the club's coffers and the economic situation had been 'normal', he would have signed for at least three seasons. In any case, the club are satisfied with his performances and versatility (we have seen him as a centre-back, full-back and winger). They are already working on renewing him and it should not be long before it's sorted.
Héctor Bellerin
His situation is different to Alonso's. He has not managed to convince or gain a starting position. And when Xavi has opted for him, he has made some mistakes or he has been seen to be far from his best form. Bellerin has taken advantage of these World Cup months to get in tune and disconnect and he has the opportunity in the coming weeks to convince the staff and try to earn a renewal. Some point out that he would like to return to Real Betis in July, but there is still a lot of cloth to be cut in Barcelona. He has played just 321 minutes for Barça this season.
Sergi Roberto
The midfielder/full-back has been out for a long time, but the truth is that he could stay. His versatility and consistency are appreciated. The last contract renewal was for a year and, despite the fact that the injuries have weighed him down again, nobody should rule out another one. It will depend, to a large extent, on his performances in these first two months of 2023. He needs to settle down and gain continuity in the team. He has played 573 minutes with two goals and two assists.
Sergio Busquets
The context here is completely different to any other. Retired from the national team, the club captain must decide whether to extend his contract for six months or one season (something that, in principle, would be to Xavi's liking) or take the final step of leaving for the United States. Inter Miami awaits. Before February, he should make a decision and make it public. We will see what mental and physical state 'Busi' will be in after the wear and tear of the World Cup. He has played 16 official matches for Barça this campaign.
Memphis Depay
There is no option for him to continue. He's not part of Xavi's plans. Furthermore, he was out with an injury in the last few weeks before the World Cup and traveled to Qatar and was available from the start. It would be rare for him to decide to leave in January, since leaving free in July would bring him a more succulent contract. With Lewandowski's ban, he could have some prominence when LaLiga restarts, though. In any case, not even now performing at the TOP level (he played a discreet World Cup) would lead to a renewal.