After a long, intense and boring 2 weeks of international football. Xavi Hernandez and the squad are FINALLY back in action! At 9pm local time, Barça will be facing Mallorca away from home, in another must win game. Tonight's game also marks the start of a brutal month of football for us. A month in which we will be playing every 3 days against teams like Bayern, Inter Milan, Real Madrid, Valencia and Athletic club. After how we have started the season. We come into this month with confidence. Although that has recently taken a blow due to some absolutely massive injuries. 
The FIFA Virus:
Jules Kounde suffered an injury in the very first game of the international break. Frenkie de Jong and Memphis also picked up respective injuries on duty for the Netherlands. Luckily though, Frenkie isn't expected to be out for very long as it is only minor. However, the biggest and most heartbreaking injury came in South America. Five minutes into a random friendly against Iran, the leader of our defence, Ronald Araujo, picked up a serious injury. Meaning that he isn't only going to be absent for this ridiculous month of October. But the likelihood is, that we won't see Ronald in a Barça shirt again until next year. On the bright side, his operation was successful and by going under the knife, it means that he can make a full and healthy recovery. Instead of rushing himself for the World Cup, Araujo has prioritised his career which is fantastic.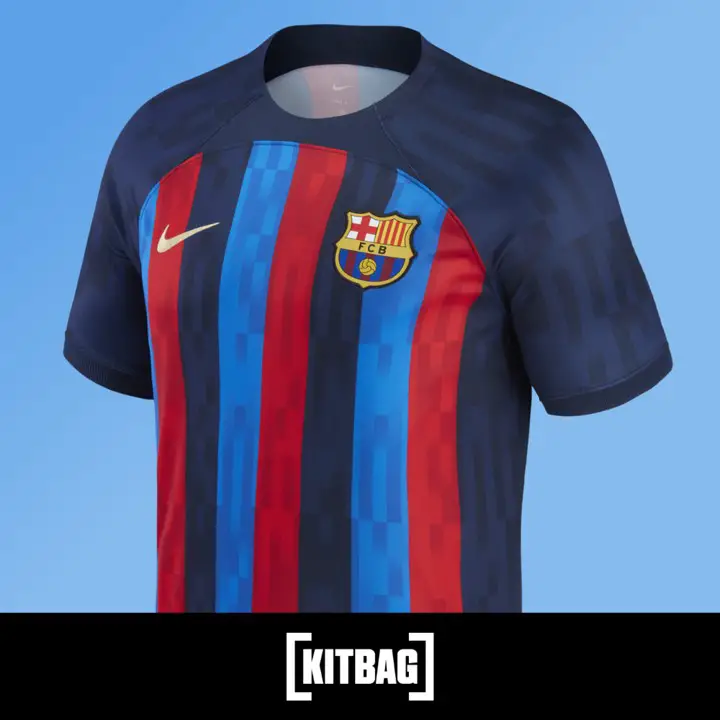 We will suffer a lot without him. We're going to miss his presence in defence and overall. His pace and strength is also important for us. But luckily we do have brilliant backups who can come in and replace him. All we wish is for Araujo to make a speedy recovery and hope to see him soon! 
'Crazy October' is here
Another big scare came in the shape of Ousmane Dembele, who picked up some discomfort in the 15 minutes he played for France. However fortunately Xavi confirmed today that he is absolutely fine. Which of course is great news. Hector Bellerin will also be out for the next month, and Roberto has just come back from an injury himself. Meaning that with the absences of Kounde and Araujo, we don't have any Right Backs who are 100% fit. Which is why Xavi has decided to call up 19 year old Marc Casado, from the b team. You might remember seeing him in our early pre season games. He played as a right back in them and performed very well. I'm not sure if he will start tomorrow, but I definitely wouldn't rule it out.
With all the injuries we've suffered, and the fact that they all came in defence, just makes this month even tougher. But we have an incredibly deep squad, full of talent and quality. We're going to be relying on rotations a lot, and so far Xavi has done really well with that. Ensuring that every player feels important. Mallorca is the first final in a month where Barça will be playing many of them. Starting off on a good point is vital, especially for confidence! 
Predicted Lineup:
When it comes to the Barça lineup, I think Xavi will go strong vs Mallorca. Regardless of the fact that in 3 days time, we will be facing Inter Milan. We need to ensure that we start off on a positive note. The injures in defence make that part of the team a little more easier to guess. In midfield I think we will go with Europe's best. Pedri, Busquets and Gavi. I think that Kessie will most likely start against Inter, and Frenkie is also expected to return for that game too. When it comes to our attacking trident, I think we will save the Dembele, Lewy and Raphinha trio for inter Milan. Ansu Fati has been working at Barcelona for the last 2 weeks during the break. Xavi today said how impressed he is with him, but also how cautious he still needs to be. However, I do think our little Prince will finally get a start in tonight's game. Most probably starting alongside Lewandowski and Raphinha. Dembele may come off the bench, so as to not take any risks whatsoever. It will also be nice to see Ferran Torres feature in tonight's game at some point. We all know how talented he is. And what sort of player he can become. But at the moment he is definitely struggling with form and confidence. So hopefully coming on and bagging a goal will do him the world of good. He can be so important for us!
My prediction:
Ter Stegen
Casado- Christensen- Eric- Balde
Gavi- Busquets- Pedri
Raphinha- Lewandowski- Ansu