Matchday 5 of La Liga sees Barça come up vs Cadiz away from home. At 6:30pm Local time. As always, when we face Cadiz. It's never a really entertaining game. And in fact, over the last recent years, it's been the team that has irritated us the most. We've failed to beat them since they were promoted, around 3 seasons ago. However, since our last visit to Cadiz, there have been so many changes to the club and most importantly the squad. We have an incredible team right now, with an even more impressive amount of depth in the side. Something that we didn't have last season, or the season before that. Cadiz have also struggled since the start of the season, so hopefully we can capitalise on that poor form. It's important that we keep building and keep growing in confidence. Ahead of a very important week!
What can we expect from Cadiz?
Like always, vs Cadiz, it's not going to be an easy game for Barça. Despite them playing at home, I wouldn't expect them to come out any more than where they usually set up. Which is very, very deep. We've struggled in the past with breaking down teams that sit in a very low block. So Don Xavi Hernandez is going to have to come up with a master plan. In order to finally beat a setup like this. What's good is that we have enough depth in the team to figure it out. Cadiz currently find themselves at rock bottom of the table. They haven't picked up a single point from their first 4 games. They have also conceded 10 goals whilst scoring none.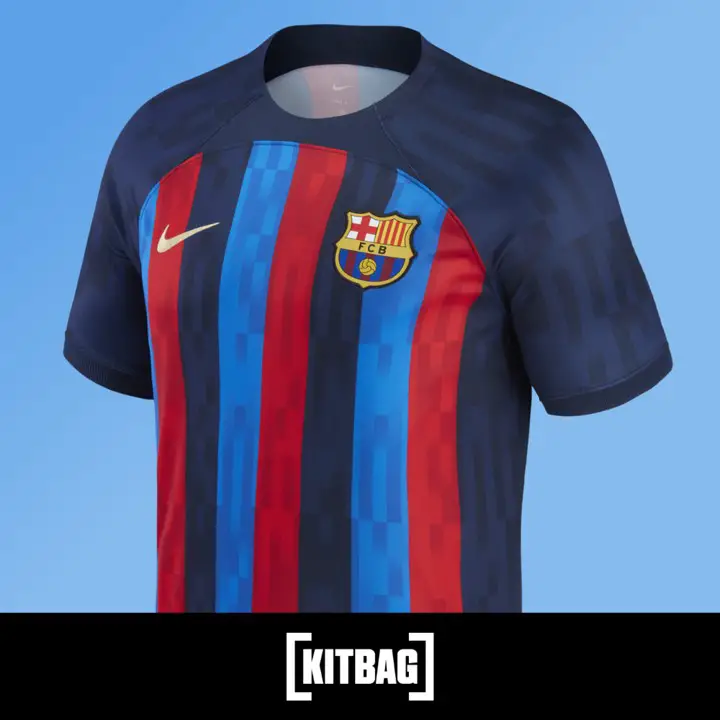 Now at face value, those stats are not good at all. But as we all know, when it comes to Barça, we can never take anything for granted, especially when it's vs Cadiz. A lot of our games against them have been lost or drawn due to individual mistakes. We have to ensure that we are fully focused in every area of the pitch. And don't allow Cadiz to get anything out of the game. It's vital we pick up a positive result. But we're going to have to work for it! 
Predicted Lineup:
Due to Cadiz being a team that sits very deep. Going with two dynamic wingers like Raphinha and Dembele. Who thrive on open space. Might not be the best way to go for a game like this. I feel that we need to have only one of them in the team. Raphinha will most likely be the chosen one which is very exciting. He was fully rested in the midweek UCL game, whilst Dembele played pretty much the full game. And ahead of our game against Bayern, where I think both of Ousmane and Raphinha will start, Dembele will most likely be rested tonight against Cadiz.
On the left hand side, I think it's vital to have a player like Ansu or Ferran Torres. Someone who isn't exactly going to burst past defenders, but their movement off the ball can create space for the likes of Lewandowski and Raphinha. Ansu is a very quick and skill full player. Whilst Ferran maybe isn't as quick as Ansu, they both share one very important aspect. And that is intelligence. Their movement on and off the ball, especially Ferran's, is impeccable. Having someone who can exploit the space on the right. Whilst having a player on the left who is constantly moving the defence around. I think, will really improve our chances of breaking down a low block.
Kounde and Pedri might rest
As for the defence, Kounde will probably get a rest. And that is needed to keep him fresh and fit. Araujo will come straight back into the side after being fully rested against Viktoria Plzen. Balde should come back in at Left back. Jordi Alba did a decent job in midweek, but Balde has to come back in to the starting lineup. An incredible talent. Alba and Alonso are the ones who are competing against each other for that backup role. Bellerin may get a start too, so that will be interesting to see how he gets on. Eric Garcia will probably come back in to the lineup too, after an incredible start to the season. 
In midfield, I think this is the game where Pedri gets his rest. It's vital for our season that we take care of Pedri and the minutes he plays. We can't afford to run his batteries out early. We've got fantastic depth in the midfield, so tonight should be the game where he is rested. Frenkie will most likely come into replace him. Alongside Busi and Gavi. Although I wouldn't be surprised to see Kessie start. He of course scored his first Barça goal the other day. And is a player that just gives us something different.
My prediction:
Ter Stegen
Bellerin- Araujo- Eric- Balde
Frenkie- Busi- Gavi
Raphinha- Lewandowski- Ferran