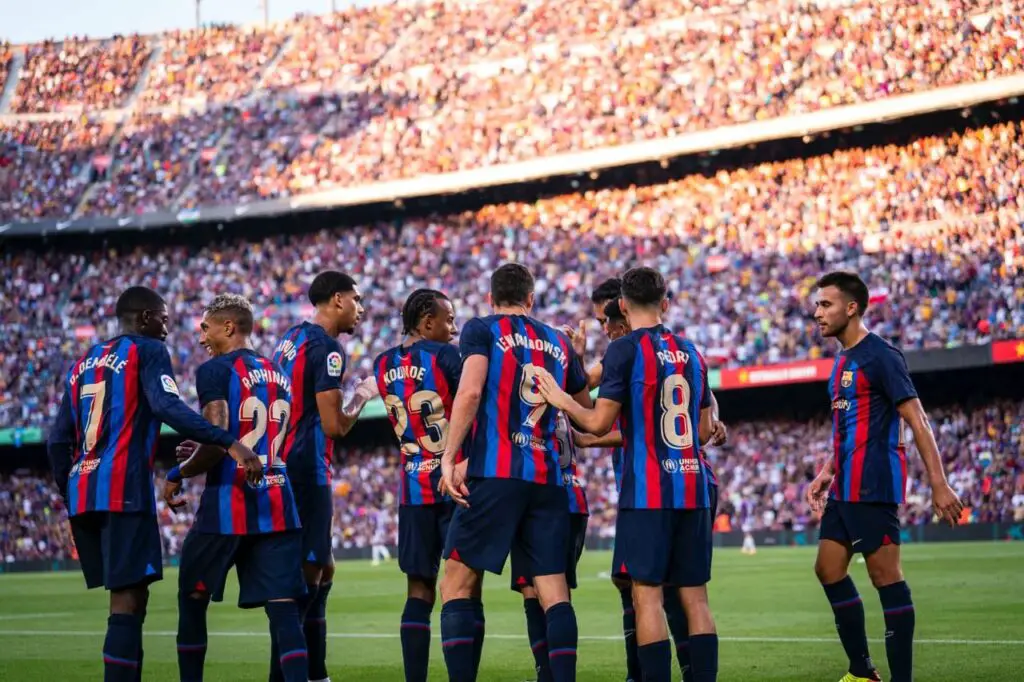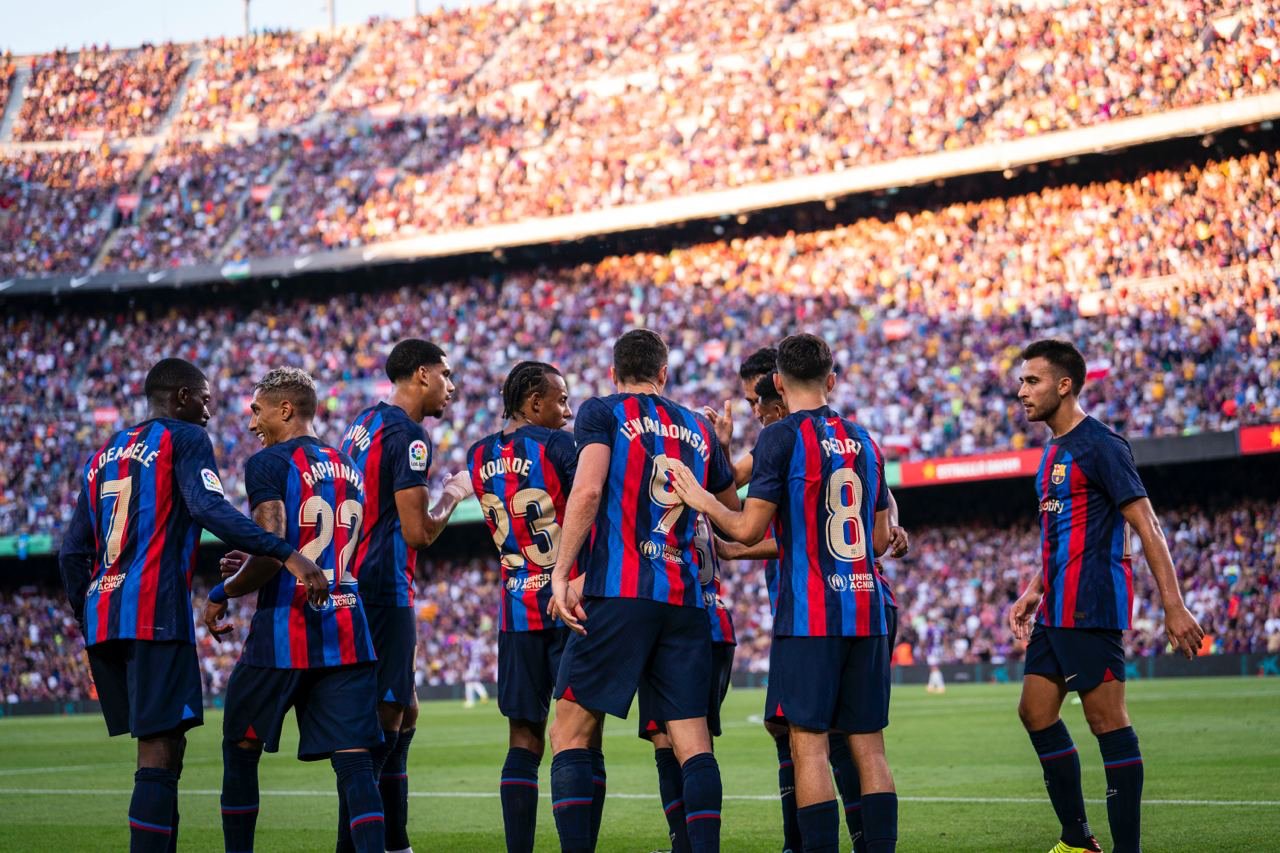 Tonight is the night. It's finally back. At 9pm local time, we will be facing 𝗩𝗶𝗸𝘁𝗼𝗿𝗶𝗮 𝗣𝗹𝘇𝗲𝗻̌ live from the Spotify Camp Nou. Kicking off our first game in the UEFA Champions League. It's a competition that is contested by many and only won by a single team. Sometimes not even the best team wins it. Most of the time, it's the one that remains the most consistent. There's a lot of excitement at Barça this season, especially when it comes to the Champions League. Viktoria are a team that can't be written off. There are no easy games in this competition. So what we need to ensure is that we kick off on the right foot. With a positive and convincing result. And we're going to be hoping to do that later on tonight!
The beginning of a packed schedule: 
From tonight onwards, we're going to be averaging a game every 3 days. So rotation is absolutely crucial. In a one off season where the World Cup is going to be played mid way through it. To be able to compete for all titles, rotations of the squad is absolutely crucial. Games like this will demand a lot. We can't gamble by playing the exact same team all the time, so giving rest to every player at some stage is very important. After an intense game on the weekend away at the Ramon Sanchez Pizjuan. And with another game on the weekend, Xavi is expected to make a number of changes. What's great about this team is that we can afford to rotate the squad and still have a very good lineup. We've so much depth this season, and that is so vital.
Our last meeting with Viktoria:
The last time we faced Viktoria Plzen was way back in the 2011/12 season. And that too was in the group stages of the Champions League. Our home game ended in a 2-0 victory with goals from Don Andres Iniesta and David Villa. Whilst our away leg ended in a 4-0 win. Messi scored a hat trick on the night and reached 200 official career goals. We'll be hoping for a similar outcome for us in tonight's game. The team has changed dramatically since our last meeting. Busquets and Pique are the only players in the current squad who featured in those games. And there are only 2 players on the side of Plzen that were there too. So for both teams, it's a completely fresh battle. 
Predicted Lineup:
Like mentioned previously, we can expect a number of rotations for tonight's game. Pjanic is on the verge of permanently leaving Barça. So that could give an opportunity for us to see more of Pablo Torre at some stage in the game. Araujo, Pedri, Busi, Eric and Dembele will probably be amongst the players rested. Ter stegen must keep his place in goal, and continue with his impressive performances so far. Balde should remain at left back and I could see Roberto coming in at right back. 
In midfield, I can see Gavi starting once again. Following up from his man of the match performance against Sevilla. Busi and Pedri will most likely be rested. So Kessie and Frenkie could come in to replace them. 
Xavi confirmed today that Ansu is ready to start games now. Which is just incredible news. Of course, there will still be that cautious side to every decision. But I could definitely see Ansu getting a start in tonight's game. He'll most likely be partnered alongside Robert Lewandowski. As well as Raphinha from the right hand side!
My prediction:
Ter stegen 
Roberto- Kounde- Christensen- Balde
Frenkie- Kessie- Gavi
Raphinha- Lewandowski- Ansu
Visca Barça!