This evening sees Barça play their final game of pre season. Live from the  Spotify Camp Nou. It's FC Barcelona vs Pumas in the annual Joan Gamper trophy. What we can definitely expect from this game before it begins is a party atmosphere. And a  packed stadium too. Its another great opportunity to see not only our new signings, but players from the b team too. Considering how mad this transfer window has been, for some players it could be their final game infront of the Barcelona fans. An always exciting part of the Gamper game is the team presentation. And it will definitely be interesting to see the reception certain players will get. The likes of Martin Braithwaite springs to mind. Players who have been told to leave but refuse to comply. As well as all our new signings too who will be stepping foot on the Camp Nou pitch for the very first time. This is our last chance to see the whole squad play before the start of the new season. So far we've been very impressive in pre season. So hopefully we can end it with a good result and an even more enjoyable performance later tonight! Before we finally move onto the beginning of our 2022/23 La Liga Campaign.
The return of a Legend:
This year, it hasn't quite been straightforward in organising the Gamper game. We'd originally arranged for us to face Italian side, Roma. However that was later abandoned by the romans. Until Barcelona eventually came to an agreement with Mexican side Pumas. What's special about this opponent however is all surrounding one certain player. The Brazilian Blaugrana legend, Dani Alves. He of course spent the last season with Barça. Helping us out when we really needed it and gave us some very memorable moments too. We all were expecting his contract to have been extended. However it was later decided that he wouldn't be continuing for another year. Unfortunately at that time, we weren't able to give him a proper farewell. Just like the first time he left, he missed out on it again. Well, he will play in Barcelona, but for our opponent tonight, Pumas. So this will give us the opportunity to finally give the legend that is Dani Alves, the farewell he so throughly deserves! And I for one am really looking forward to it.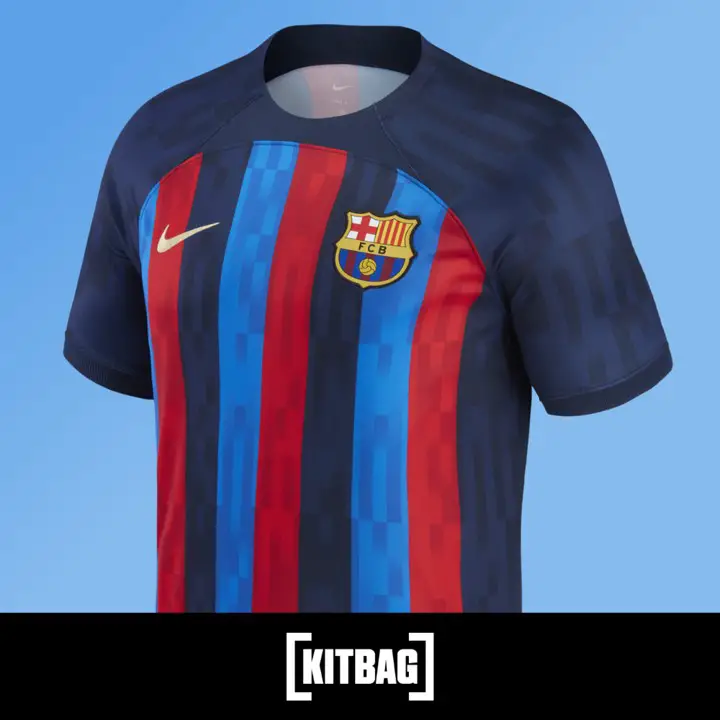 Predicted lineup:
Due to the fact that this is a friendly. The starting lineup is probably not going to be the exact same at the end of the game. Xavi may choose to play one team in the first half. And completely change it around in the second half. However, the team that plays first will most likely be the one that starts next weekend against Rayo. So it'll be interesting to see what El Maestro picks. What's great about the team this year is the depth. In pretty much every area of the pitch, there are two players for each position. Which not only gives great competition. But in a season where we will be playing a lot of games, it also gives us depth in options. Meaning we can rotate and keep things as fresh as possible. Due to the unpredictability of the starting lineup tomorrow, I'll be listing a lineup that I would personally like to see. Our most recent signing Kounde will probably come on in the second half. And it would be brilliant to see Ferran Torres out on the pitch again too at some stage of the game. Feel free to list your lineup prediction in the comments. Let's hope for a fun evening!
My prediction:
Peña
Dest- Araujo- Christensen- Balde
Pedri- Kessie- Gavi
Dembele- Lewandowski- Ansu
What is your starting lineup? You can share it in our chatroom on the Sportening app. Download it for free here.
Visca Barça!