It's a few days away from August 12, 2022, which simply means La Liga is almost back. For any cule in any part of the world who religiously follows La Liga and FC Barcelona, the league's return is nothing short of good news. 
Have we not missed the earsplitting sound of a packed Camp Nou chanting and worshipping, jubilating and partying? Have we not missed football's natural ability to provoke strong emotions within us? Did we not miss all of it's drama and excitement? Have we not missed Pedri's wizardry and Dembele's quick feet and Gavi's fierce aggressiveness? (And by the way who does Gavi really think he is? Some kind of Spanish Gattuso?)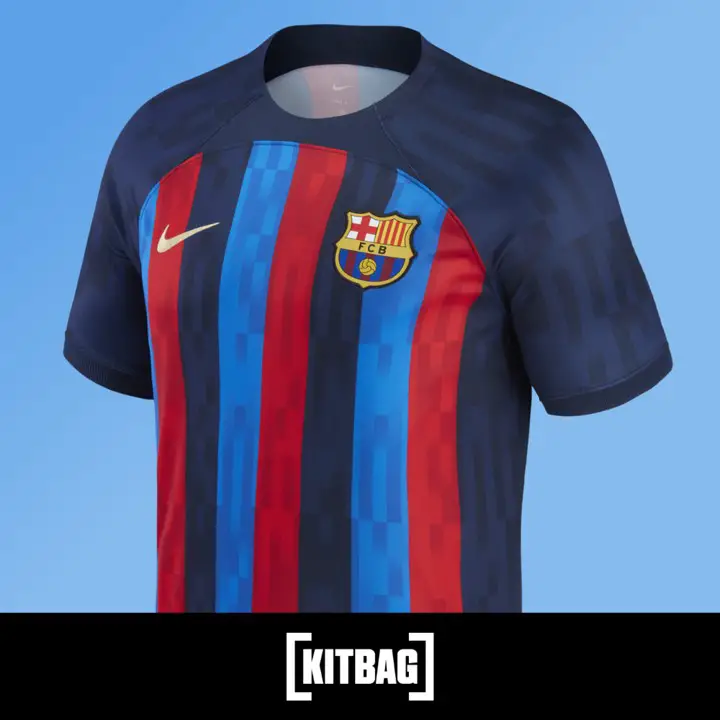 Nothing much will change and there will be much more of the same. There will be times where victory will taste very sweet. There will be times, too, where defeat will leave a bitter taste in our mouths. But all the same, passion for our club will remain unshakeable more than ever. 
Yes, it's a new season and yet old rituals will surely repeat itself. If Barça clinch a resounding win against a top team, or any other team bold enough to put up a real fight, then it'll be because Xavi Hernandez is a true genius and leading this team into a new dawn has been his true calling all along. Encouraging and exciting words will be written and spoken about him in the press. Without a shred of doubt, Xavi will occupy Twitter trends for all the right reasons. He will be hailed. He will be pedestalised. 
Fixing past issues
On the other hand, should Barça occasionally falter against bottom half teams, should Barça shockingly lose at home a few times to lowly ranked sides in the league, then the simple explanation will be that Xavi is out of his depth. And that dominance in Qatar doesn't necessarily translate into dominance in Spain. 
The vitriolic criticisms will certainly flood social media. In some quarters Xavi will be painted as a fraud. Other sceptics with their high-minded opinions will gleefully narrate to the world in their usual knowing manner why not every young manager can be the next Guardiola. Indeed, Xavi will have zero excuses, pure and simple. His team is well stacked with talent for him to want for anything. 
Not going anywhere
Perhaps it could be said that no set of fanbase anywhere in the world has eagerly anticipated the start of the 2022/23 season than the Barça fanbase. The acquisition of Franck Kessie and Christensen for absolutely nothing is what great business looks like. Throwing Raphinha and Kounde and Lewandowski into the mix for roughly 150m is exactly the kind of things serious clubs with serious ambitions do. And so as an entire fanbase enjoys the full rush of dopamine that such signings naturally bring, the rest of the world looks on incredulously and wonder how on God's green earth a club with no funds are pulling all this off. 
Once upon a time, cules heartily celebrated the prospect of Ansu Fati, Ferran Torres and Dembele leading the Barça attack. Once upon a time, the Camp Nou rose to its feet and with one accord cheerfully chanted not Lionel Messi's name, but rather Luuk de Jong's. Back then, the whole world witnessed in horror a Camp Nou peopled with away fans when Barça played Frankfurt in the Europa knock-out stages. Times have really been hurtful and hard and tough in recent years for all cules. Times have simply been challenging. 
But could this new season offer us something refreshing and treasurable? Could Barça really reach for the very top with all these new and exciting signings? If preseason is anything to go by then it could be reasoned that this current side will challenge for titles. And yet preseason is just preseason and nothing more. Winning back La Liga will naturally be the primary goal from the outset. In Robert Lewandowski, Barcelona boast of an individual with a wealth of experience and who at times could score goals for fun. 
Youngsters will have room
Indubitably, the return of Ansu Fati is sweet news. And in all probability Pedri will feature in more games this season than previously. Maybe this time round Dembele will be in clean health all through this campaign. Maybe! And maybe, too, Bernardo Silva will be added to the collection before the transfer window draws to a screeching halt. But will things fall into place for Barça this season? Will magic and miracles return to Camp Nou? Will happiness rather than frustration be the prevailing emotion by the season's end? 
Expectations?
The Champions League may still not return to Camp Nou just yet. Even so there's a growing feeling that Barcelona are on the cusp of great things. The Camp Nou has seen far too many bleak and heart-wrenching days in the last few years. Perhaps, this season might be different. And as cules all over the world dream a little bigger and worry a little less as the season begins, the hope is that there will be many moments in which Camp Nou will feel like the happiest place on the planet. 
The stage is now set, the pressure is now on and the lights are shinning brightest. A new season is upon us. A new season is here. Will Xavi's Barça rise to the challenge? Will cules party hard at the end?