Tonight, Barca looked to conclude their USA tour in style.
Their opponent was a familiar one, one they've played plenty times before during the preseason. They reside in New York, and go by the name of New York City Red Bulls, one of the more tradition rich sides in MLS.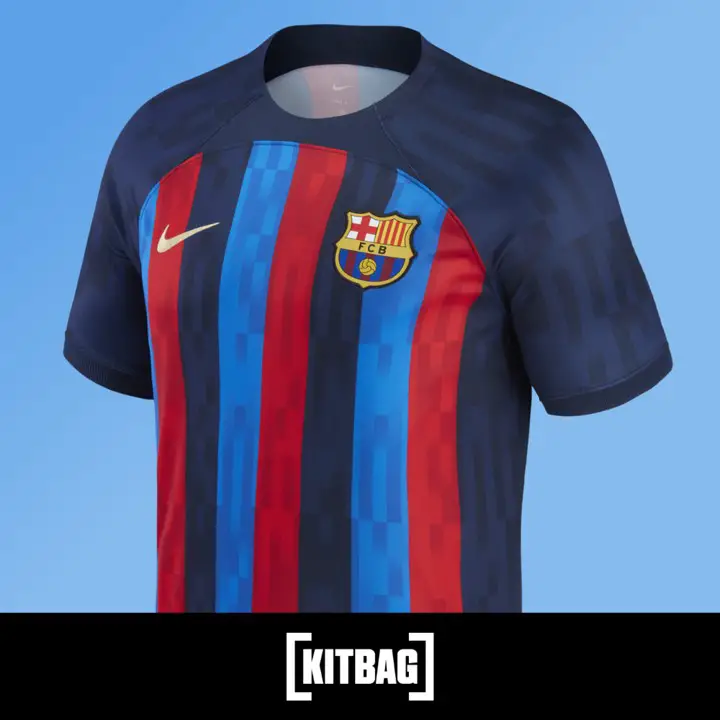 Let's see how Barca performed.
First half
The last time Barca stood head to head with an MLS side, it took a few moments for the Blaugrana to piece together their passes and consistently create scoring chances.
Tonight against New York Red Bulls, it was more of the same. Barca dominated possession, but there were some crucial mishaps in the final build up that prevented the link up from evolving into something fruitful. That's why the work of Frenkie De Jong and Ousmane Dembele felt so wasted. Because if it wasn't, Barca would've been in a much better situation than they had been in.
However, the frustration that came as a result of the mishandling of the initial build up ceased to exist soon after. Barca began to find their way, and it was due to the fact that Robert Lewandowski consistently put himself in good areas to score.
Lewandowski keeps trying for goal
In the 16th minute, Lewandowski almost opened his account as a Barca player. Jordi Alba looped a cross into the box, one that found the rising head of Lewandowski. But unfortunately, his header flew over the bar and out of play. After that, Lewandowski continued to inch closer to his first ever Barca goal.
In the 19th minute, Lewandowski showed off his footwork, and his knack to find danger chances. After receiving a pass just outside New York's penalty area, Lewandowski lightly took the pass, dribbled a few times, then sublimely took a touch to create space for himself. He then dribbled into New York's penalty area, drifted wide so he could open up a shooting angle, eventually taking his shot for a ride over the crossbar once again.
It was obvious Lewandowski was finding his rhythm. The question was, would that rhythm eventually turn into the all important first goal?
In the 23rd minute, it looked like we were about to get our answer.
Luck eludes Lewandowski's grasp
After a brilliant solo run, Dembele adjusted his body, and gave De Jong a good pass in New York's penalty area. De Jong quickly passed it back to Dembele, who then quickly passed it to a wide open Lewandowski.
Lewandowski took his time, he had an open net, and it appeared his first goal as a Barca player would finally come to pass. But Lewandowski's long awaited moment was put on hold, as his shot was blocked.
At that point, it felt like Lewa's first goal was near. But nobody knew when it would occur. He'd come so close so many times before, but luck simply wasn't on Lewandowski's side.
In the 29th minute, Lewandowski had another chance to score. The action started with Marc-Andre Ter Stegen, who passed the ball all the way from his penalty area, to Raphinha who was a respectable distance away from New York's penalty area.
Raphinha then held the play up, found a streaking Lewandowski on the right flank, and left the Polish superstar to make some magic. But like his other chances, Lewandowski couldn't convert, as his shot was saved and eventually pushed away.
That first goal just wasn't happening for Lewandowski. No matter how much he tried, the ball just wouldn't roll into the back of the net. But that changed in the 39th minute, when Barca finally scored their first goal of the match.
Dembele opens the scoring
Lewandowski wasn't the one who ended up scoring the goal though. Instead, it was Ousmane Dembele, who combined with Raphinha to create a pretty sequence of football.
Brilliant link up play by these two once again. Something we've become accostomed to seeing throughout Barca's pre-season tour. If they can carry this into the La Liga campaign, then there's no reason Barca shouldn't be able to threaten to win the highest honors La Liga has to offer.
Though that's a few weeks away from even beginning. So we'll have to wait to see this duo in action during a meaningful match.
After Dembele's goal, the chances decreased in quantity. But we did get one last chance.
A Raphinha cross found the head of Lewandowski, whose header lacked pace, but still threatened New York's net.
The header bounced off the hands of New York's goalkeeper, and right into the wheelhouse of Ronald Araujo. Araujo couldn't get a shot off, and he whiffed through the attempt and hit nothing but air.
With that, we reached halftime, with Barca leading by a single goal.
The second half was next, and we had a lot to keep an eye. Would it be as exciting as the first half? Well, let's find out.
Second half
Once the second half began, the action picked back up right where it left off.
Lewandowski keeps trying
In the 52nd minute, Lewandowski almost put his name on the scoresheet once again. He received a pass in space, and ran into the vacated lot of grass to look for other options. Once he realized no other options were present, he cut his run short, and opened his body up for a right footed shot.
The shot was deflected, but it almost bounced into the net. Instead, the ball was tipped over the bar. But not before we all thought how quirky it would be, if Lewa's first goal came from a mega deflection despite the other chances he received so far.
In the 57th minute, Lewandowski once again found himself with a chance to score. After a Jordi Alba cross was deflected, it found its way to Lewandowski. Lewandowski then wound up for a powerful volley attempt, and he connected with it pretty well.
But like his other attempts, this one was saved as well. At this point, it felt hopeless for Lewandowski to score. But that didn't seem to faze the Polish international, as he was seen smiling after his volley attempt was saved.
In the 67th minute, Ansu Fati almost joined the party. Pierre-Emerick Aubameyang's pass across the face of goal was deflected by Lewandowski. The ball then rolled to Fati, who tried to steer a aesthetically pleasing volley attempt home. But it sailed over the bar and out of play.
In the 73rd minute, it was Aubameyang's turn to miss one of Barca's many good chances. After winning a free kick, Barca quickly played it, and sent Aubameyang clear on goal.
But Aubameyang's shot whizzed past the goal and wide.
2 minutes later, Fati almost scored Barca's second. He tried to curl a right footed effort into the back of the net, but that shot also went wide of the goal.
Barca seals the match
This match looked destined to end 1-0, unless Barca could seal the match with another goal. They got that goal in the 86th minute, courtesy of some trick play by Memphis Depay.
This chance stood as the last one of the game, as Barca escaped New York with a 2-0 win. This match also concluded Barca's USA tour, a summer getaway that gave Xavi and his staff plenty of time to watch the development of their new squad. As well as which combinations can work, which ones can't, which ones look the best, and which ones simply can't be put on the field.
We'll see what Xavi will learn from this tour. But odds are he learned a lot, and for Barca fans, that's a positive takeaway.
Final word
That was a pretty eventful end to Barca's USA tour. We saw a lot of fun moments, mostly from Barca's excilerating 1-0 win against Real Madrid. But we also saw some uninspiring play as well, courtesy of Barca's 2-2 draw against Juventus in Dallas, Texas.
Still, for the most part, we got our chance to witness Barca's new signings, and how they'd be able to fit within Barca's traditional style.
I'm excited for this season, and I hope you all are too.
Barca's next match
Barca's next match is next Sunday against Pumas in Barca's Joan Gamper Trophy match.
See you all then!