As the past season ends and we begin to think about the 2022/23 season. Let's take a look back at the last season gone by. It was a very challenging season. Both sportingly and mentally. But, it was a season that gave us hope. Gave us fans great optimism for not only next season. But for many more after that. Despite all the struggles at the beginning of the campaign. We'll hopefully look back in the near future. And remember theFC Barcelona 2021/22 season as the beginning of a brilliant era. 
Difficult beginnings: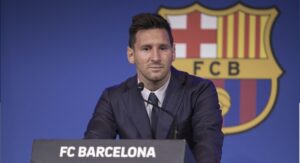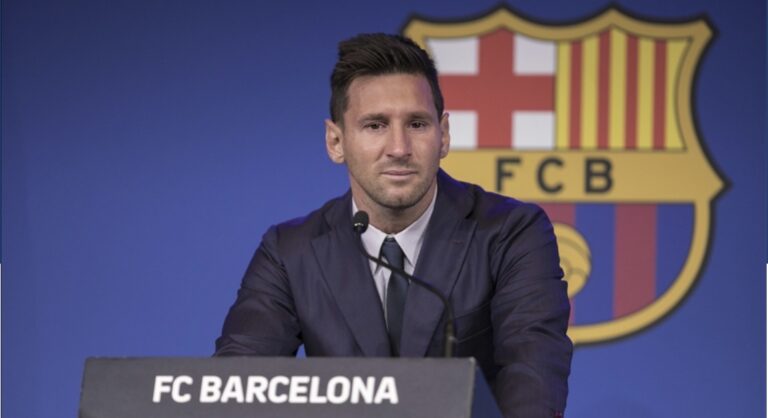 Overall, if I was to mark the past campaign out of 10, it'd definitely be at least a 7. Despite us not being able to win anything, I feel that we finished the season as successful as we could be. Especially when you consider how badly we started the season. It was early August 2021. We'd just lost the greatest player of all time, Lionel Messi. It was something that not even Messi himself could've ever imagined. But thanks to the Abysmal management of the previous board. We were forced to part ways with the clubs best and most beloved player. All of those emotions filtered into the beginning of the season. Uncertainty and a sense of mourning carried along with that. We didn't really have an incredible pre season either. So overall, there wasn't too much excitement going into the new campaign.
Funnily enough, we started off in the league in very impressive fashion. Beating Real Sociedad 4-0 at the Camp Nou. We were still in the heat of the Covid pandemic. Fans were slowly being allowed to return to stadiums. But it was at a limited capacity. The emptiness of the Camp Nou, perfectly reflected the feelings we all had for the team at that time. There was just no life. Everything felt flat. And I think we all struggled to see a direction back to the top of world football. Especially with Barça Legend Ronald Koeman as head coach. 
By the end of the year we had not only slipped to 9th place in the league. But we'd pretty much already been kicked out of the Champions League. With a couple games remaining, our fate was almost sealed. Europa League football for us. Under Ronald Koeman, not only were the results not coming for us, but the football was just blatantly boring to watch. Something needed to change. And our new club President, Joan Laporta, knew it. Unfortunately for him and for the club in general. He was having to operate with one hand behind his back.
Still shackled by the mess created by the previous management. The decision to part ways with Koeman took longer than Laporta wanted. But after weeks of uncertainty and games in the media. On Matchday 11 of La Liga. After a quite frankly embarrassing defeat away against Rayo Vallecano. The decision was finally made to sack Ronald Koeman. What followed next would be the beginning of seeing some excitement return to FC Barcelona. 
The return of El Maestro:
The 5th November 2021 marked the day so many of us had been waiting for. Xavi Hernandez was officially announced as the new Head Coach of Barcelona. And with that came a lot of excitement. He would not only begin to reimplement characteristics of the club we had lost. On and off the pitch. But he would also give us a clear indication of the path he wants to lead us in.
His first game in charge came in the form of a Catalan Derby. We only won the game 1-0. Thanks to a penalty from Memphis. But even in that performance, you could begin to see clear changes from Xavi. Clear ideas of the way in which he wants the team to play. And over the course of the weeks and months that followed, that identity we had sadly lost for so long. Would begin to resurface. He has had an incredible effect on not just the younger players like Pedri, Gavi and Araujo. But maybe even more impressively, the more experienced ones have really improved.
There was always one doubt about Xavi before he joined: would he be able to drop the players he used to play with? Well, Xavi did more than that. He single handedly improved the likes of Alba, Pique and Busquets. Making them pivotal figures in the team. Alba was heavily relied on for the whole season. Busquets rolled back the years with some of his performances and Pique formed an unbeatable combination with Araujo. Proving to us all that Xavi really does know how to get the best out of them. 
From the beginning of 2022 all the way to the last couple months of the season. We went on an absolutely incredible run. The month of February will stand out the most. With outstanding results and performances against the likes of Atletico Madrid, Valencia and Napoli. Scoring goals for fun and playing some simply incredible football. We were relentless. 
The pinnacle of our season:
By far and away the best part of our season, was THAT game at the Santiago Bernabeu. We went away to face Real Madrid in the second Clasico of the season. Going into the match, we were on the back of a very impressive run. Both domestically and in Europe. But I don't think any of expected us to perform just how well we did. We completely dominated Madrid in their own stadium. Ruthless with our finishing. Passed the ball around with intensity and direction. Every single player had a 10/10 performance. 4-0 against the league leaders and it should've been more. It doesn't matter if Karin Benzema was on the pitch. There was nothing stopping us on that night. It was the last game before the international break and it was the perfect end to what had been an exceptional run. 
Putting things into perspective: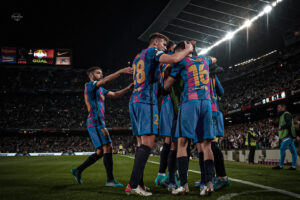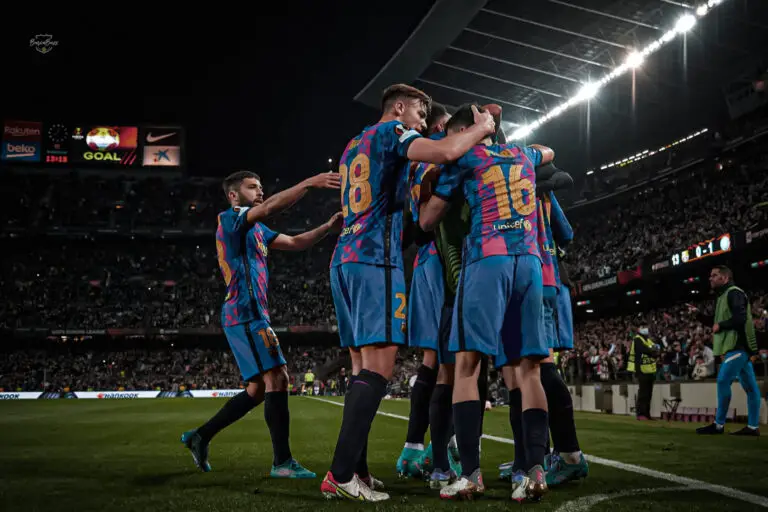 Although unfortunately for us, our form hit a dip when we returned back from the international break. Nothing can be taken away from what we had done up to that point. Mental and physical fatigue definitely played a part in our last stretch of the season. We weren't able to perform as well  as we know we can. But that's the most important thing. We know exactly how good we can play. We know exactly how great we can become with Xavi. But there needs to be patience. There are still so many issues within the club and within the team. Left over from the disgrace of a board ran by Bartomeu. Players who are quite frankly not offering enough. Or who blatantly shouldn't be at Barça. Are still here, on high wages with no intentions of leaving.
Our wage bill, even after the loss of Messi, Griezmann and Coutinho. Aswell as the projected loss of Ousmanne Dembele. Is still at a ridiculous level. Joan Laporta and his board have done some incredible things since taking over the club. Especially when you consider that they're still having to operate with one hand behind their back. The most important thing is to remain patient. Stick by the team and the players. And look forward to what is a vitally crucial summer for this club. This week is huge in terms of how we will be able to compete in this summer market. And if all goes to plan, then we can finally start getting ready for a proper rebuild.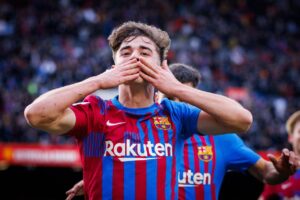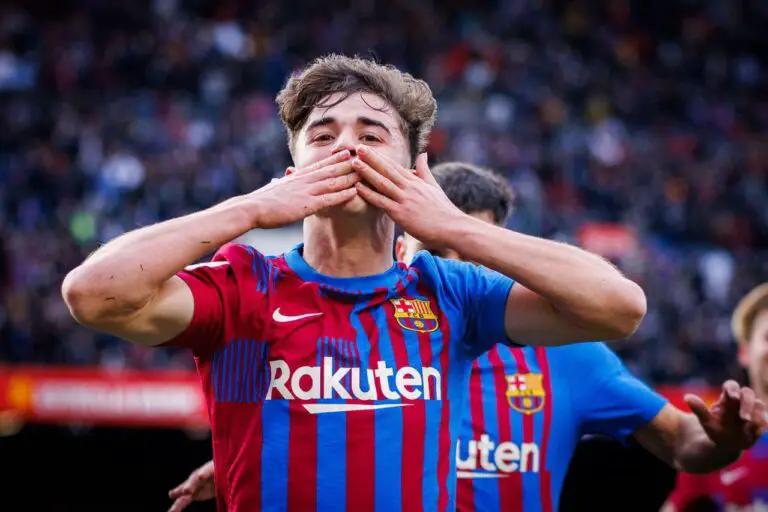 It's not been an amazing season by any means. But it's been a season where players like Pedri, Gavi, Araujo, Ansu etc have all shown how bright our future is. The foundations for the next generation will all be built around these youngsters. And we are truly blessed to have such an abundance of talent like this. The thing is not to forget about the last season. But to use that as a major lesson for how to move forward into a brand new era! 
Visca BARÇA!