After what was s simply a fantastic month of football for Barcelona, we now  move onto the month of March. And we're hoping to continue with the good  results and the positive feelings, as Barcelona travels away to Elche . In our last 3  games, we've scored 12 goals, conceding only 4. What really has been  noticeable is not only the amount of goals we're scoring, and not also how  clinical we have been in front of goal. But for me, the most striking difference  in this team is out style of play.
Of course, we are still not at our ultimate  best, but what Xavi has been able to do in such a short amount of time gives  us all so much excitement for what this team can become. The pressing and  intensity has been incredible. Our attacking has been direct and clinical and  our defence has also improved in recent games too. We've seen flashes of  tiki taka, which of course is a beautiful thing to see for us Barça fans. And  like I said, we are not yet at our best, there's still many things to improve on.  Xavi knows that. But what we've seen so far is brilliant and gives us a lot of  excitement and optimism for the future. 
A quick look at our opponent
As for our opponents, things are a lot more different. They currently find  themselves in 14th place, with 2 wins in their last 5 games. Their last result  came against Levante, where they lost 3-0 to Levante. They are only just 5  points above the relegation zone and are fighting for survival in La Liga this season.
What is possibly most striking about Elche this season is the fact  that in 26 games, they've only managed to score 11 goals. That's only one  less than we've been able to score in our last 3 games. They've conceded a  total of 28 goals, which is funnily enough the exact amount of goals we've  conceded. So defensively you could say that things are quite even, at least  statistically.
A few players to keep an eye out for would be Argentinian striker  Lucas Boye, a player that we ourselves looked at in the winter market. And  their Number 10, Pere Milla. You may also remember from last season, but  Elche's goalkeeper, Edgar Badia was a very difficult person to beat. Again,  he's one of those players who always seems to turn up when their against  us, but against other team, they don't fare too well. We're going to have to  be clinical in our finishing in order to beat this guy. 
Keeping up with the good form
As for Barcelona, we are currently going through the best run of form so far  this season. We are unbeaten in our last 7 games in all competitions, winning  5 in the process. As well as being on a 10 match unbeaten streak in La Liga.  Picking up a total of 13 points out of a possible 15. Xavi is working wonders  with this team and we're hoping to see more of that today. We are looking  ahead to the europa league this week, so the possible lineup may see a few  rotations so we can keep things fresh for midweek.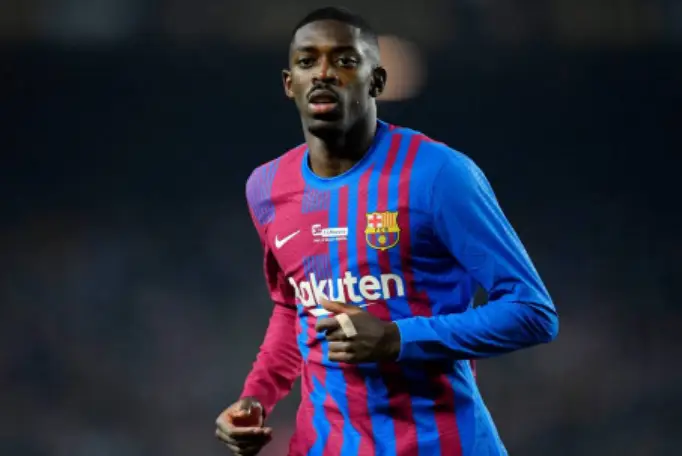 Possible Lineup
In terms of the lineup, I feel as if things will remain similar to how we lined up  against Athletic Bilbao last weekend. Ter stegen will remain in goal with  pique and Araujo starting in the centre of our defence. Both players have  been absolute rocks under Xavi this season and are really starting to build a  strong partnership. Alba will return from suspension so he'll slot back into  Left back. The only question really, is who will,be at right back. Dani Alves  has been brilliant since signing back for us, but Dest has stepped up his  performances immensely. Xavi is slowly but surely getting the best out of  him, and that's what we want to see. This guy is a special talent, he just  needs guidance. Considering he'll be starting in midweek, I think he should  start today to get prepared for our europa league game. 
In midfield, I think Frenkie de Jong will return to the lineup after being rested  last weekend. Busquets may be rested for the game in midweek so a  midfield of Gavi, Pedri and Frenkie may be likely. And what a midfield that is!  
In attack, after playing consecutively ever since he signed for us, I think this  will be the game where Ferran finally gets a rest. He's desperate to score for  us, and the goals will start flowing soon, it's inevitable. But he deserves a  rest today. Dembele came on against Athletic and completely changed the  game. He's a player we have to keep hold of and he'll definitely start today.  Along side the brilliant goal scoring threat of Aubameyang and the wild  tenacity of Adama Traore. That front three is electric!
However we lineup, all we want is us to get the job done and come away  from the game as positive and as excited as we have been recently.  
Visca BARÇA! 
My prediction  
Ter stegen  
Dest- Pique- Araujo- Alba  
Gavi- Frenkie – Pedri  
Adama- Aubameyang- Dembele