The year comes to a close and injuries begin to pile up. FCB Femení will be happy to have conquered two of their hardest matchups of the season against Levante and Hoffenheim. Their league opponent Levante looked strong coming into their match against Barcelona. They came with 3 wins from 4 matches. Two were against Real Sociedad and Athletic who are both sitting in top 3 positions. Their Champions League opponents Hoffenheim were in a similar position. Currently sat in second place of the Bundesliga, they recorded 3 wins from their last four matches. Two coming against first-place Wolfsburg and fifth-place Bayer Leverkusen. 
Amongst these tough tests on the pitch, results for major individual awards continue to roll out. This week's release was football publication GOAL's annual GOAL50 list, where many of Barcelona players placed fairly highly after their treble-winning season.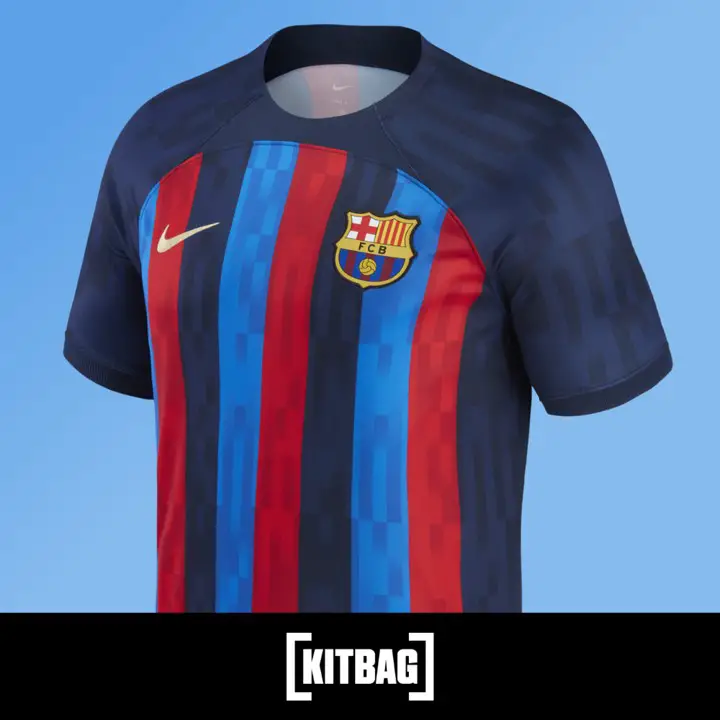 Levanta Match
Against Levante, Jonatan Giráldez started an XI with full rotation in the forward positions. The team forced to cope with the injuries of Mariona Caldentey, Asisat Oshoala, and Caroline Graham Hansen. Barcelona fielded a front 3 of Fridolina Rolfö, Clàudia Pina, and Ana-Maria Crnogorčević. The only other notable rotation was Cata Coll who started for an injured Sandra Paños. Patri Guijarro also got a start, making her landmark 200th appearance in a Barcelona shirt. 
First Half
At kickoff, Levante held a moment of protest, covering the RFEF patch on the right sleeve of their shirt. The protest happened as a result of the increasing unrest between the league's teams and the RFEF, relating to a recent incident of some teams (including Levante) being sanctioned 3 points for not wearing the RFEF badges on their shirts. Spain's women's footballing union denounced this move, saying the RFEF has no jurisdiction over the league, as it has not been fully professionalized yet. 
Levante pressed well from the beginning but were unable to stop Barcelona from breaking the deadlock early-on. In the thirteenth minute, Aitana got ahold of the ball on the edge of the 20-yard box after a scramble in midfield and fired an unstoppable shot into the top left corner. Barcelona kept the ball for the remainder of the first half, but struggled against Levante's press. They finally scored another at the end of the first half through Alexia Putellas who headed the ball into goal from Clàudia Pina's pinpoint cross. 
Second Half
The second half saw the introduction of Jenni Hermoso and Lieke Martens, the latter of whom scored Barcelona's third in the 66th minute. The buildup to the goal involved some high quality line-breaking linkup play between Jenni Hermoso and Alexia, who ended up giving the assist. Levante gained more control as the second half went on, but their efforts at a comeback were futile when Levante's Viola Calligaris recieved a red card and conceded a penalty in the 90th minute for bringing Hermoso down in the box. Hermoso scored Barcelona's fourth and final goal of the match.
Levante were one of Barcelona's most aggressive and demanding opponents that they've faced so far this season, and proved to be a good test of Barcelona's physicality. Giráldez reflected on this in his post-match comments, saying Levante "did not make it easy for [Barcelona]."
Goal50
On Tuesday, the final revealing of the voting tallies for GOAL's annual list, GOAL50. This was the first yearhead-to-head fan vote decided the list. Barcelona finished with 11 total players amongst the nominees, who all finished #25 or above. The top 5 included 4 Barcelona players- Lieke Martens, Asisat Oshoala, Irene Paredes, and GOAL's Female Player of the Year, Alexia Putellas. 
Alexia continues to get individual recognition on an international level, earlier being crowned UEFA Women's Player of the Year. Within the next month we should know the nominees for the FIFA TheBest awards, and in a little over a week we will know the winner of the 3rd Ballon d'or Feminin. Alexia appears to be leading the race for both. 
Hoffenheim
The day after the GOAL50 announcement, Barcelona faced Hoffenheim away at the Dietmar-Hopp Stadion in Germany. Jonatan Giráldez's side again had to do without Lieke Martens, Asisat Oshoala and Caroline Graham-Hansen, the team's full-strength front 3. In their place were Fridolina Rolfö on the left, Jenni Hermoso in the middle, and Ana Maria Crnogorčević on the right. Behind Crnogorčević was Jana Fernández, who started in her natural right back position after being rotated in the center back position a few times this season. Also in the XI was Ingrid Engen in defensive midfield, her third start of the season. 
First Half
Hoffenheim went out on the attack early, and the match was fairly evenly balanced for much of the first half. Hoffenheim's duo of Brand and Billa came close to scoring multiple times. But moments of individual brilliance from Jana Fernández, Mapi León, and Irene Paredes saved FCB Femení. Barcelona struggled to find a rhythm in the first half, and wasted some quality chances. It took Barcelona much longer than usual to break the deadlock. But they did so right before the first half when Hoffenheim conceded a penalty by fouling Jenni Hermoso. Alexia took the penalty as usual, slotting it coolly past Hoffenheim's Tufekovic to make the score 1-0 heading into the half. Barcelona entered the locker room with 1 penalty goal from 16 shots, clearly having an off shooting night. 
Second Half
The team turned it around in the second half. Starting from Irene Paredes' header goal, scored from a corner kick service provided by Mapi León. Just four minutes after that, Aitana finished off an incredible team goal after 17 passes between Barcelona's players. Despite all these goals, Hoffenheim's Tufekovic had herself a great match. She denied Fridolina Rolfö from scoring a frustrating amount of times. Barcelona finished off their 5-0 victory with two close-range goals from defenders Marta Torrejón and Crnogorčević late in the match. Assisted by Clàudia Pina and Rolfö, respectively. 
Barcelona remained on top of their group with this win and successfully qualified themselves for the quarterfinals of the tournament. They have two matches remaining in their UWCL group stage: away against Arsenal at the Emirates and home at the Estadi Johan Cruyff against Danish side Køge.
What now?
On Saturday, Barcelona will meet Sevilla. It will be a tough team with one of the best defensive records in the league despite being in 9th place. There is a slim chance this match will not happen. The reason is the aforementioned conflict between Spain's teams and the RFEF has initiated talk of a strike. League captains met some days ago at a press conference and verbally threatened to not play if the situation over league professionalization is not fix soon. 
After their league match against Sevilla they will go on international break. 17 first-team players will feature: Lieke Martens for the Netherlands, Ana-Maria Crnogorčević for Switzerland. Caroline Graham Hansen and Ingrid Engen for Norway, Fridolina Rolfö for Sweden. Alexia Putellas, Aitana Bonmatí, Patri Guijarro, Mariona Caldentey, Sandra Paños, Mapi León, Leila Ouahabi and Andrea Pereira for Spain's senior team. Cata Coll, Gemma Font, and Clàudia Pina for Spain's U23s, and Jana Fernández for Spain's U20s.