Our first game back from the international break sees us come up against Bayern Munich in the champions league group stage. The first game of this season's campaign. I don't think I have to mention what happened the last time these two teams met. As I'm pretty sure that horrible night is still imbedded in our brains vividly. What makes this game even more nerve wracking is the amount of injuries we have in defence leading up to it. Players who have just been injured, or ones who are coming back from injury but still aren't 100% fit yet. In this short article, we will be exploring the defence options Barça have available vs Bayern. Aswell as the possible lineups we could expect from Koeman. Our expectations vs what we really want to see.
Who's available?
Central defence
Pique is about to get the medial green light after limping off in our la liga game against Atheltic Bilbao 3 weeks ago. However, he isn't 100% fit and is no where near being match sharp. So starting him in such an important game like this would just be a big risk. We all remember what happened last season when we rushed Pique back to play against PSG. The risk didn't pay off and we payed for it. One upside maybe is that he's only been out for a few weeks and not months like last season, but I still think it would be risky starting him.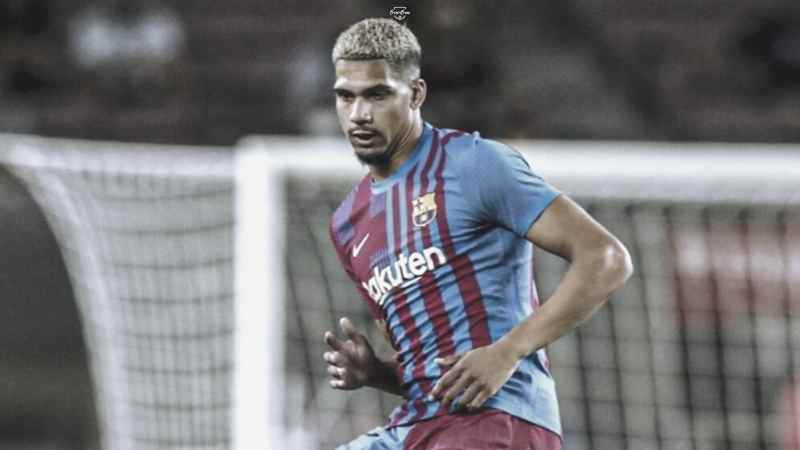 Araujo is by far our best defender and, quite simply, he has to start against Bayern. There's not much more to say about Ronald to be honest. We all know how much of an absolute beast he is in defence. And against a strong attack like Bayern, he has to be one of the first names on the team sheet!
Eric Garcia is also an option. Him and Araujo are both players who are up to match sharpness, after playing during the international break. And I'm my opinion, I think this duo is the perfect blend. What Garcia lacks, Araujo has in abundance and vice versa. Speaking of La Masia talents, we now move on to someone who I feel many forgot, Oscar Mingueza. One of our more experienced youth defenders, Oscar is someone who can definitely play a big part against Bayern. His speed, strength and fiery playing style is something we're going to need in this game.
'The Other Guys'
Finally, the two other centre backs who are available are of course Samuel Umtiti and Clement Lenglet. One Koeman doesn't count at all and the other has been a liability in big European games for a while now. I think I speak for the majority of culers here when I say that these two wouldn't fill me with a lot of confidence. Which is why neither should start against Bayern. For me, it should be a choice out of Araujo, Garcia or Mingueza. All of them are match fit and ready for the game.
Fullbacks
In terms of our fullbacks, we are a lot less blessed for depth. Especially now when you consider we sold our second RB Emerson to Spurs in the transfer window. Dest is a slight doubt for the game due to an injury he picked up whilst playing for the US. Which leaves Mingueza as our only other right back. Jordi Alba is also a doubt for the game, although he has been training recently. His case is a lot like pique where playing him could be a huge risk, especially if he's still carrying an injury. Meaning that young talent Alejandro Balde is the only other option. And if I'm honest, I would be very excited to see how he plays against Bayern. Having said that though, I am convinced that koeman will start Alba at LB, despite his injury concerns.
At the end of the day, the decisions for Koeman should be simple. If they are not 100% fit to play, then they should not be in the starting lineup. We can't afford to take any unnecessary risks against Bayern Munich. If they're not 100%, they don't play. Simple as that.
Possible Lineups
There are many different variations Koeman could choose to play against Bayern. A back four and and back three are the most obvious of course. What's important is that he gets the decision right. Like I've mentioned previously, we can't afford to take any risks on the night. Personally, I would go with a back four of Balde, Garcia, Araujo and Mingueza. All four of them are young, fearless and hungry to fight for the team. But most importantly, they are all 100% fit and ready for the game. Unlike players like Alba and Pique who are still possibly carrying an injury. Yes, they are inexperienced, but the only way they're going to learn is by playing.
However, I do have a feeling that Koeman will decide to go with a back 3. I don't think he fully trusts in a back four, especially when up against a team like Bayern. So in order to have more control and be more solid defensively, I feel like he will select a back 3. It wouldn't be the worst decision in the world, but it's not what I would personally want to see. With a back 3, Koeman likes to have at least one left footed CB. Meaning that one of either Umtiti or Lenglet would be in the starting lineup. Which again, would not fill me or any of you guys with confidence.
bottom line
My predicted defence lineup for Barça game against Bayern would be a back 3. With Lenglet, Araujo and Garcia as the three Centre backs. With Mingueza at Right wing back and Jordi Alba at Left wing back.
There's a lot of uncertainty about what we will lineup with against Bayern on Tuesday. But one thing is for sure, it's going to be a very nerve wracking evening!