This is a Barcelona we all love and we all would love to see week in & week out. United, determined, motivated, giving maximum, leaving their souls on the pitch. We fought, we struggled, we competed, and in the end we won, deservingly and booked our places in the final of Copa Del Rey.
A great game overall, fantastic display of football, an absolute show, a thriller. From tactical point of view, Barça were once again superior. 3•5•2 again w/ same automatisms and high level execution. Fantastic occupation of spaces, efficient pressing, solid defending. Just like the previous game Barça unfolded & dominated the game.
Sevilla changed their approach several times. In the 1st half they pressed a lot, looking for a goal. In the 2nd half they opted for a compact low-block and focused on the counter-attacks. Barça found it tough to destabilize Sevilla, to penetrate through their defense. They were seconds away from winning the tie until Gerard Piqué scored an equalizer.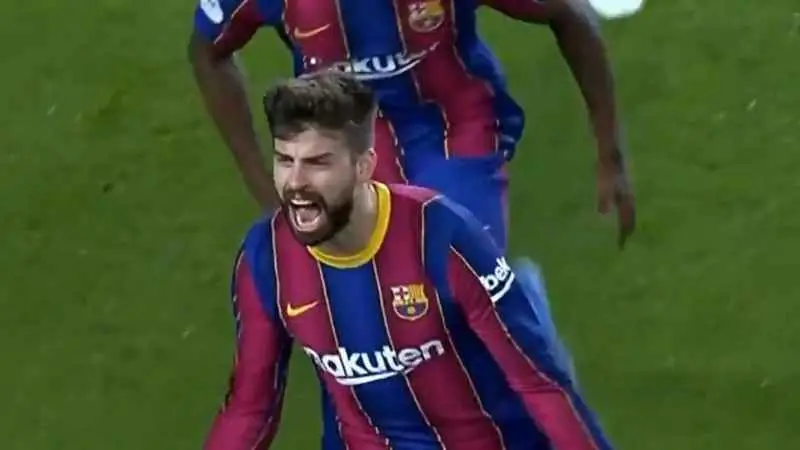 El Presidente w/ a clutch goal. What a moment for him & Barcelona – you gotta love to see it. A moment of greatness. In the extra time Sevilla looked demoralized, especially after Jordan got the red card. Braithwaite scored 3rd and the final goal to seal the win for Barça. Magical night, thank you, @fcbarcelona, we love you.