This transfer window will be very eventful, that is certain. Probably, there will be players who leave Barcelona after many years at the club. Koeman said himself there will be arrivals and departures. With that being said, let's see all the first-team players and their situation. Do they leave or stay at the club? I won't talk about our new signing (Pjanic, Pedri, Trincao, Fernandes) because they're going to stay probably and the club won't accept any offers for them.
Ter Stegen
Despite the operation, his situation is very simple because he will stay and has no intention to leave, however, his contract renewal still hasn't been made, but we hope there isn't any doubt that he will do it.
Neto
With Ter Stegen's absence, he will have to compete with Inaki Pena for the temporary starter role at the first team. However, his future is still in the air because if a good offer arrives for him, the club could sell him. At this moment, it doesn't seem like that he's on his way out, but the transfer window is long and anything can happen.
Nélson Semedo
Bartomeu declared him untransferable in his interview but in the meantime, we hear news from the media that he could be a part of any deal. We all know what Bartomeu said is sometimes different from what he does so I wouldn't say Semedo will stay for sure, but it will be a player exchange if he leaves, in my opinion.
Gerard Piqué
There were rumors after his post-match interview against Bayern, that he can leave and Barca would be willing to sell him but in the past days this has been denied and it seems he will stay. As I said, the transfer window is long, but I would be really surprised if Barca listens to any offers for him.
Clément Lenglet
He's one of the players who will surely stay and the club won't accept any offers for him. Not gonna lie, at the beginning he didn't convince me, but now, I'm sure he is a world-class center-back. There is nothing more to say about him because his future is clear and the club won't let him go.
Jordi Alba
His situation is one of the most complicated in the squad. He has 4 years of his contract, but the club would willing to sell him according to few sources. However, other sources sais that he will stay. We don't know for sure who to believe, but his future is in the air and his starter position is questionable so nothing is certain. Unless a very good offer not arrives, I don't see him leaving, though.
Sergi Roberto
According to Bartomeu, he's not untouchable and there were rumors that Manchester City would like to buy him, but there isn't any concrete interest so I don't see him leaving at this moment. However, this can change at any time.
Samuel Umtiti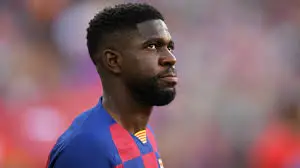 The club would like to sell him, but he doesn't want to go. His injuries ruined the chance to be able to compete with Lenglet. He has to leave and find his form somewhere else. Selling him will be very difficult because of his injuries and lack of playing time, but I don't see him staying, to be honest. A change of clubs would be the best for everyone in this case. Furthermore, He's not in Koeman's plans according to the fresh news.
Jean-Clair Todibo
He had a decent half-season at Schalke. Many of us would like him to stay but the club wants to sell him, unfortunately. If Bartomeu can sign Eric Garcia that means Todibo has to leave even more. However, We hope the Frenchman can convince Koeman at the beginning of the season if he will still be there. 
Junior Firpo
His first season at Barca hasn't been the best. He was not the Firpo we saw in Betis. This doesn't mean we shouldn't give him another chance but he has to play better and with more risk. Although sources are saying he can be a part of the Lautaro deal so if Inter wants him, he could be on his way out. We have to wait and see how things develop, but I see him more leaving than staying right now.
Moussa Wagué
I don't have much to say about him. He's probably on his way out and it seems he's not in Koeman's plans, There isn't any concrete interest though.
Juan Miranda
At this moment, there isn't any news about him leaving or staying. I see him going out in a Laliga team next season so he can continue to improve but I also see him staying if the club won't sign any left-back.
Ivan Rakitic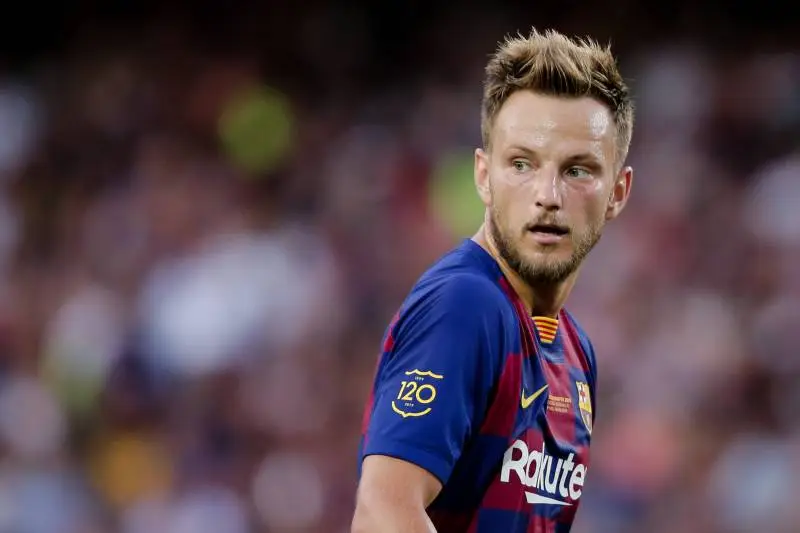 His situation is similar to Umtiti's. He doesn't want to leave but he's not in Koeman's plans. Sevilla would like to see him back in the team and there are talks but they also don't want to pay much money for him, There are several Spanish and Italian teams who would like to have him but nothing is in an advanced stage so we have to wait and see what will happen. I don't see him staying this time though.
Sergio Busquets
He's still an important player for the club and Koeman would like to have him. Despite the news that he's on the market, he will stay and help the team. However, his role could change and he won't be a regular starter.
Frenkie De Jong
His situation is similar to Ter Stegen's. He won't leave and Bartomeu declared him untransferable. Under Koeman, he has the chance to truly shine because finally, he will play in his best position.
Arturo Vidal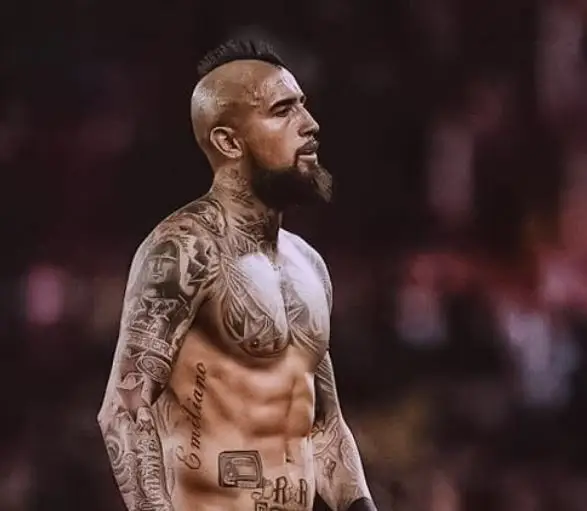 Alongside Suarez, Umtiti, and Rakitic, He's not in Koeman's plans. He has to search for a new team. There are interests from Italy and he could be a part of any deal. If he wants to play he has to leave so obviously I don't see him staying.
Rafinha
He has offers from Italy, but he would love to play in the Premier League too. Lazio seems the most serious about him. We will see how things develop but I don't see him staying, considering we have many young midfielders who would like to play in his position. I like him a lot but his unfortunate injuries prevented him to prove himself truly in Barcelona.
Oriol Busquets
He could go out on loan to any Laliga team. It seems realistic and probably the best for the player because there will be a lot of competition in the midfield. Although he can convince Koeman that he's ready to compete but at the moment we are not sure what will happen with him.
Coutinho
His journey in Barcelona hasn't been the best but he will return to the team. Many of us were surprised when we heard the news that Koeman counts on him and he will stay and get another chance. If it's up to Bartomeu, he would probably be on his way out to an English team so Koeman must be really like to have him.
Riqui Puig, Ansu Fati and Araujo
Their situation is the same, the club will promote them to the first team and won't listen to any offers. Bartomeu confirmed this, as much as we know that he cannot be trusted, we can probably believe this.
Luis Suarez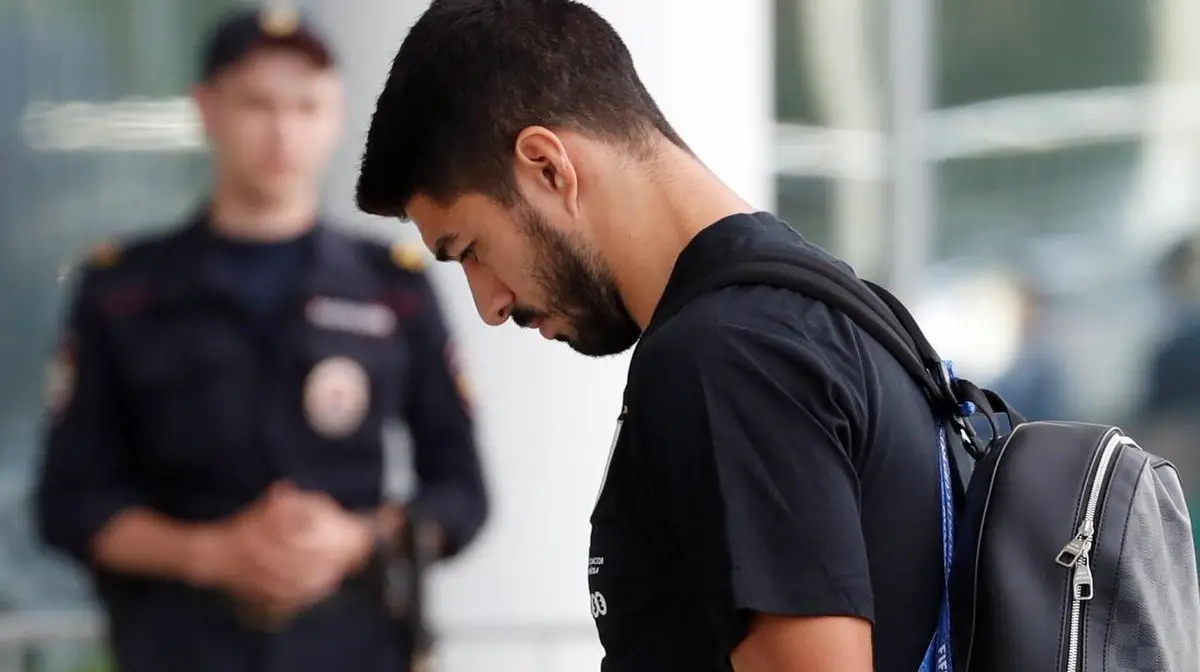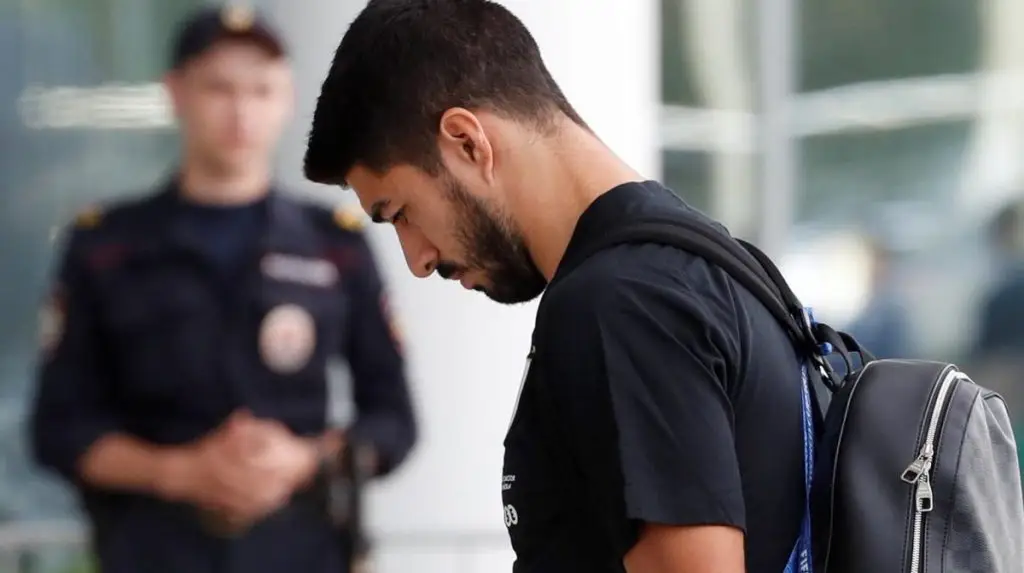 The most reliable sources say that Koeman communicated with him and told him that he has to search for a new team. Ajax is very interested and it seems it can happen. The club is willing to terminate his contract and it looks like he will leave. I hope the club respects him enough and will make a proper farewell because he's a legend.
Lionel Messi
It's a very sensitive topic if it comes to Messi. We don't know what will happen. If Koeman can convince him to stay, we need to build a very good squad around him. Messi wants a decent sports plan and he doesn't see this now, we can't blame him for wanting to leave if that's the case. Manchester City thinking about a potential transfer. However, we hope Koeman can convince the best player in the world to stay. Everything is up to the new coach it seems because Bartomeu is not able to do this job.
Ousmane Dembélé
His abilities are extremely needed at the club and it seems Koeman wants him on the team. We just hope he can stay away from the injuries this time. I don't see him leave, but anything can happen at this club so I won't say he stays for sure.
Antione Griezmann
Despite a few rumors, It seems he will stay and finally get the chance to play on his natural position. As I said at Dembélé, I think he will stay, but knowing how unexpected this club can be, I won't say anything for sure.
Martin Braithwaite
His situation is very simple, the club wants to sell him and considering there are young forwards who would like to prove themselves I don't think he would get many chances. There isn't any concrete offer for him, but this can change at any time.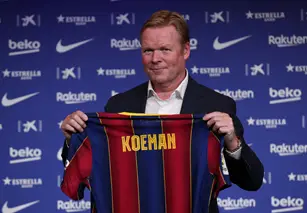 I can't wait for the new season to start! Thank you for reading my article!
Visca el Barca!