While most of us are stuck at home during quarantine, we, Barcabuzz, decided to rate all individual performances of the 19/20 season, despite us ignoring when the season is going to resume.
1. Ter Stegen: 10/10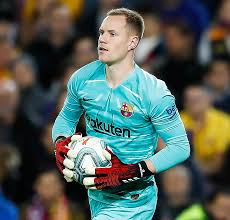 The German goalkeeper continued the incredible performances we had seen from our #1 last season. While he already did wonders under Valverde with his incredible shot stopping ability, it's under Sétien that Ter Stegen improved significantly: As a result of Sétien's insistence to play the ball out from the back, Ter Stegen's distribution has improved. Even more impressive, Ter Stegen grabbed 2 assists in the 19/20 season, a considerable figure for a goalkeeper in Barcelona's system. He surely has performed consistently throughout the season, and therefore deserves a 10/10.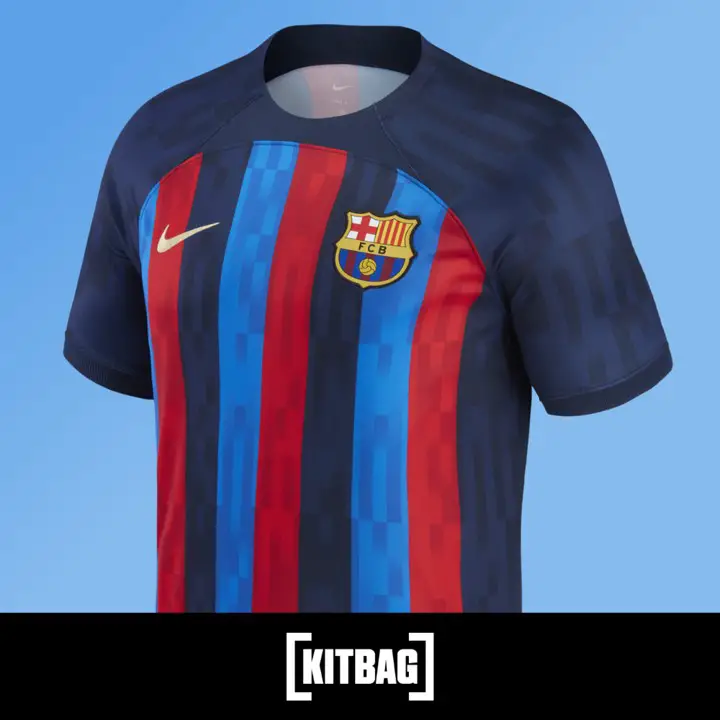 2. Nelson Semedo: 7.5/10
The Portuguese right back had always seemed to be promising under Valverde, however Ernesto never managed to get the best out of Nelson. However, Semedo experienced an incredible improvement under Setien's tenure. And for sure, we never doubted Semedo's defensive abilities, however, it was in his offensive prowess where the Portuguese right back was still behind his teammate Sergi Roberto. Under Sétien, Nelson has improved in his implication into the final third, important for fullbacks in Barcelona, as the Catalans tend to seek attacking fullbacks. Whether Semedo will be able to replace the former legend Dani Alves remains to be questioned, as his positional understanding still lacks compared to Sergi Roberto.
For his improvement, Nelson deserved a 7.5/10: On the right track, but still a lot to improve.
3. Gerard Piqué: 6.5/10
Barcelona's leader in the defensive backline, Piqué has underperformed in the first part of the season. Similar to his performances in 18/19, the Catalan centre back tends to be sloppy in the first part of the season: A lack of pace along a lack of concentration at times caused Piqué to be under fire for his carelessness at times. However, the 32 year old La Masia defender has massively improved under Sétien, as he has performed better and more consistently, especially in February & in March.
As he has had a doubled faced season, his season is at a 6,5/10, considering the expectations.
4. Ivan Rakitic: 5/10
An underwhelming season for the Croatian. Heavily criticized last season for his backpassing and lack of ambition, the Croatian has also seen less playing time under Valverde & Setien, consequence of Frenkie's arrival along Arthur's rise. When given the chance, Ivan failed to convince as the ageing midfielder seems to lack his earlier offensive prowess. He has fallen behind the harsh and tough competition in the midfield and is likely to depart.
As a consequence, he deserves a 5/10, as he has underperformed and lost his spot in the starting XI.
5. Sergio Busquets: 8/10
Sergio, under fire for his lack of pace, has experienced a drastic turn in his career with Sétien's appointment. The Cantabrian's system has heavily improved Sergio's role in the team, as if Setien's system has been made for Sergio. He has consistently performed in his single pivot roles under Sétien and slowly seems to get back to his best.
No choice, it's a 8/10, there's barely anything to criticize.
6. Todibo: N/A
Todibo received barely any chances under Valverde's tenure, but when given the chance he performed: His display against Inter Milan in a back three was splendid and showed us skills.
However, as a consequence of lacking playtime, Todibo has been loaned out to Schalke, where he also has consistently performed and has become undroppable. Barcelona should look to bring him back, as the French centre back will be essential to replace Piqué in the future.
7. Coutinho: N/A
After an unsuccessful season under Valverde's tenure as the Brazilian played as Left winger, a role that clearly didn't suit him, the ex-Liverpool star left on loan to Bayern Munchen.
If the Brazilian was expected to do well with the German giants, it hasn't been the cas: If he started well, he gradually lost his place to other players such as Goretzka & Muller and as a consequence is warming the bench again. He is likely to return to Barcelona, as Sétien is rumoured to want him. It remains to be seen whether the Brazilian will experience a new turn in his career with Sétien.
8. Arthur Melo: 7.5/10
The Brazilian midfielder started the season well off, almost undroppable as he massively improved and was part of the Busquets-Frenkie-Arthur midfield trio. Increasing his offensive prowess meant the #8 grabbed 3 goals & 3 assists, a reasonable improvement in comparison to his first season. However, Arthur's fitness stopped the Brazilian from playing a whole month, and as a consequence, Sétien didn't have too much time to play the 23 year old. If the Brazilian improves his fitness, he surely will be able to do wonders for the Blaugranas.
9. Luis Suarez: 9/10
If Suarez was seen as ageing and declining due to a rather deceiving 18/19 season, Luis revived himself in the 19/20 season: 17 games, 11 goals & 7 assists is an astonishing figure for a 33 year old player.
Unfortunately, he experienced a long injury which prevented Sétien from using the Uruguayan and the lack of goals during his injury has been noticed.
'El Pistolero' has done pretty well and cannot be criticized for this term.
10. Leo Messi: 9/10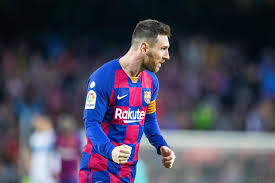 Leo, just like his partner Suarez, missed the first few weeks of the League due to injuries. Deprived of rest due to Dembele's injury, the Argentinian has managed to get himself to the League's top scorer despite starting from October, as Barcelona's captain grabbed 19 goals & 12 assists in 22 games.
However, it is clear that the break has benefitted the Argentinian, desperate for rest.
11. Ousmane Dembele: N/A
The French forward has been injured for the majority of the season, and it's hard to rate him. However, Sétien has said to trust him and Dembele will have to prove Sétien right next season to gain the lost trust once again.
12. Rafinha: N/A
His short season was great, as he replaced the injured forwards and convinced us.
However, an injury hit him again, and as a consequence went on loan to Celta Vigo. His future in Barcelona is uncertain and it#s likely to see him leave.
13. Neto: 4./10
Part of the Cillessen swap deal, there weren't many expectations for the Brazilian goalkeeper. However, during Ter Stegen's absence, he has heavily underperformed as he seemed off or cracked under pressure. Cillessen was surely far better and it's safe to say he has been poor.
15. Clément Lenglet: 7.5/10
Lenglet has proven to be a reliable partner for Gerard Piqué in the last season, and not much has changed this season, Under Sétien, he has shared playtime with his french teammate Samuel Umtiti, despite 'Big Sam' hasn't been convincing since his injury.
Nonetheless, Lenglet regularly stood up and shined throughout the season, earning him a 7.5/10
16. Moussa Wagué: N/A
Valverde had announced Sergi would move to the midfield to only have two right backs: Nelson Semedo & Moussa Wagué. Unfortunately, this didn't go as expected as Roberto returned to the RB position. Thus giving less chances to Wagué, often left out from the squad list. The Senegalese right back only got little playtime, but when he did he showed what he was able to do. He was then loaned to Nice where he grabbed two assists, yet his future in the Camp Nou is unclear.
17. Antoine Griezmann: 7/10
Antoine's 120M transfer meant high expectation for the World Cup Winner. First played out of position as a left winger, Griezmann was later subbed to striker, which he still hasn't fully adapted to yet. Despite that, the #17 has already grabbed 8 goals, a respectable figure considering it is his first season. Despite he's under fire for underperforming, it is fair to say he has done fairly okay considering the circumstances. A 7/10 seems reasonable.
18. Jordi Alba: 4/10
The Spaniard has had a terrible season.With 1 goal & assist in 17 games, it's more than clear that Alba is massively declining. Known to be defensively weak, he has disappointed in his offensive contributions, and as such Jordi has been under fire. It remains to be seen whether Sétien will manage to revive him.
What's clear is that he needs to do better.
19. Braithwaite: N/A
Braithwaite did pretty well in his few games, coming in the middle of a chaos but still managing to impress. To many, he seems like a Paulinho v2.0
However, he hasn't played enough to be rated.
19. Carles Alena: N/A
Before Braithwaite took the #19 shirt, Carles was the owner of the #19. Having played far less than last season due to a harsh competition in the midfield, he has lacked playing time, also due to Arthur's rise partnered with Frenkie's arrival.
The 22 year old, despite being unique, has been loaned out for 6 month to Real Betis, where he has impressed. Sétien reportedly wants the 22 year old to be part of his squad, and it seems as Sétien will help Alena.
20. Sergi Roberto: 7/10
Originally supposed to go back to the midfield, Sergi has still finished as right back. He has managed to get minutes despite all the competition in a big squad. Despite being under fire, he has managed to impress thanks to his positional understanding and offensive prowess.
21. Frenkie De Jong: 6.5/10
Frenkie's 75M transfer meant high expectation after a wonderful 18/19 season with Ajax.
However, as there is no double pivot, Frenkie has had to play as RCM, and his adaptation hasn't been steady. Despite his gradual improvement, the Dutch midfielder still needs to do better, which he is likely to reach with his hard work ethic. Yet, it remains to be seen how much time the #21 will need to fully adapt to Barcelona's system.
22. Arturo Vidal: 6.5/10
Vidal's role has slightly declined due to Frenkie's arrival, however, the Chilean midfielder has proved to be a wonderful asset to have with a unique role, being the only real physical midfielder Barcelona currently has. However, his spell in Barcelona is in danger and could soon leave. He won't be forgotten for being a warrior.
23. Samuel Umtiti: 6/10
'Big Sam' has steadily received more playtime under Sétien despite not always performing better than his partner Clément Lenglet. His future is in the air as he is nowhere near the 'Big Sam' all fans expected to see. Considering his physical problems, this earns him a 6/10.
24. Junior Firpo: 5/10
The ex-Betis defender had said he'd provide competition to an ageing Alba, and Junior was expected to take advantage of Alba's injury in order to take his spot in the starting XI.
Unfortunately, his lack of offensive prowess and lack of confidence have resulted in poor performances, where even an ageing Alba seems to be better than Firpo.
Will Sétien be able to revive his career?
He will for sure have to improve if he wants to stay.
26. Inaki Pena: N/A
Despite being promoted, Inaki didn't get to play any games due to Neto's arrival. With Neto disappointing, there may be a chance for Inaki to play soon.
27. Carles Perez: 7/10
The youngster did well, and showed his abilities under Ernesto on the right wing in Leo's absence. He seemed to be the perfect product yet his adventure ended with Barcelona in the winter as he was sold to AS Roma.
31. Ansu Fati: 7.5/10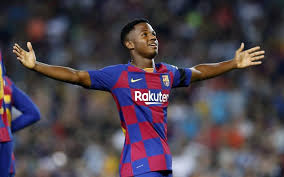 Jumping from the Juvenil A to the first team, Ansu Fati has shown to be talented. Despite not always performing, he showed why he shouldn't go back to the second team. But instead is a first teammer aged 17, unconventional for Barcelona's structure. He has exceeded expectations and seems unstoppable, as he even scored against Inter Milan.