During the international break we are following the biggest talents in our youth teams. However, covering the GK and the defensive spots of our La Masia sections was a lot easier than finding the best midfielders. Therefore, the following piece are the hardest to cover – the best midfielder in La Masia. Special thanks again to @Navid.
Riqui Puig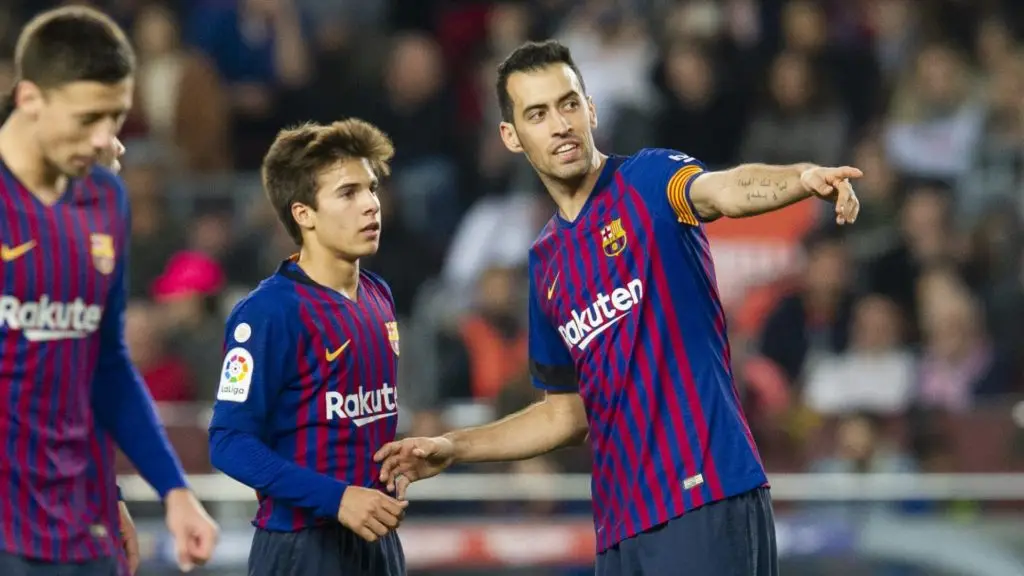 The 18 years old wonder-kid Riqui is probably the the player most Barca fans know and like from our reserve team. Therefore, the player who came from Terrassa when he was 12 years, was the main man of the Youth League champions last year. Riqui already made his official senior debut last December.  In addition, on his debut against Leonesa he already marked his first assist to the senior team, making it 4-1.
Even though he still lacks physical strength, Puig makes up for it with his pace, technique and amazing vision. His passing ability is at the highest standards, and we really look forward for him to make the jump. In addition, this season with Barca B he is the main man. Although this is his first professional year, and he plays against much physical opponents, Riqui looks like a little magician. In 11 games he played in 2019 only, Riqui assisted 6 goals. These stats are amazing for such a young talent.
It's still early to determine whether Riqui has what it takes to make it in the big league. However, with special care, and enough minutes, Riqui might turn into something big. We hope he'd get much more minutes the next season. In recent days there were reports that suggest the club might loan him out to get minutes. However, we know that loans sometimes have a negative effect, so we should be careful with that.
Ilaix Moriba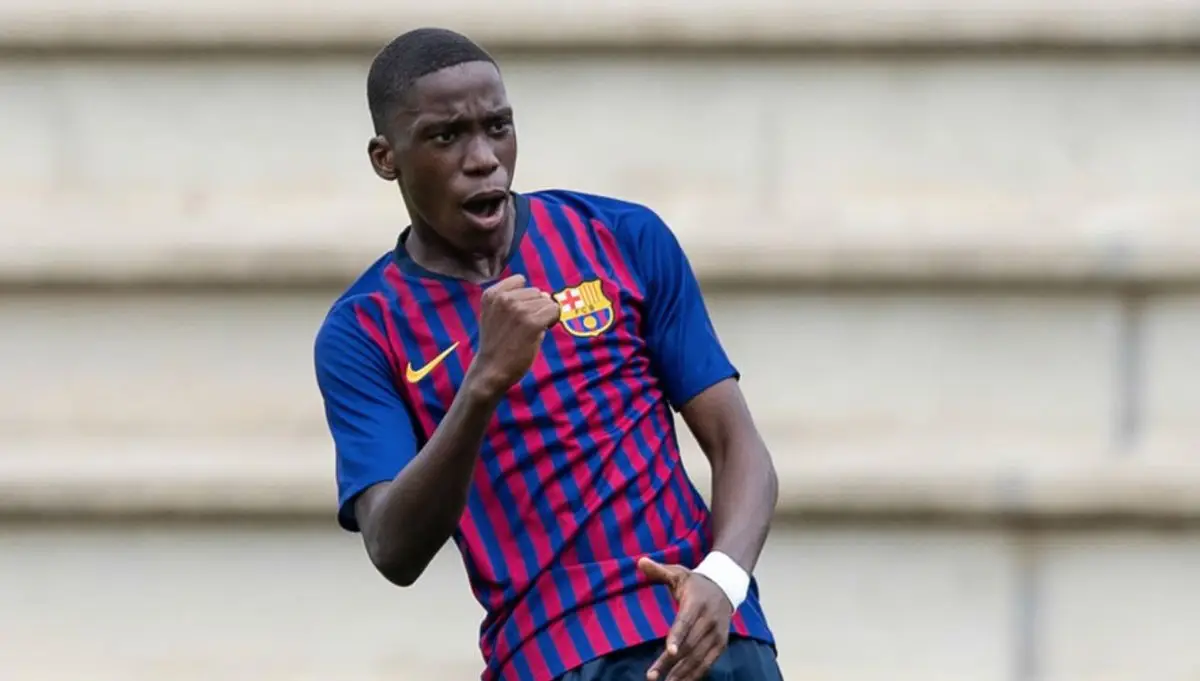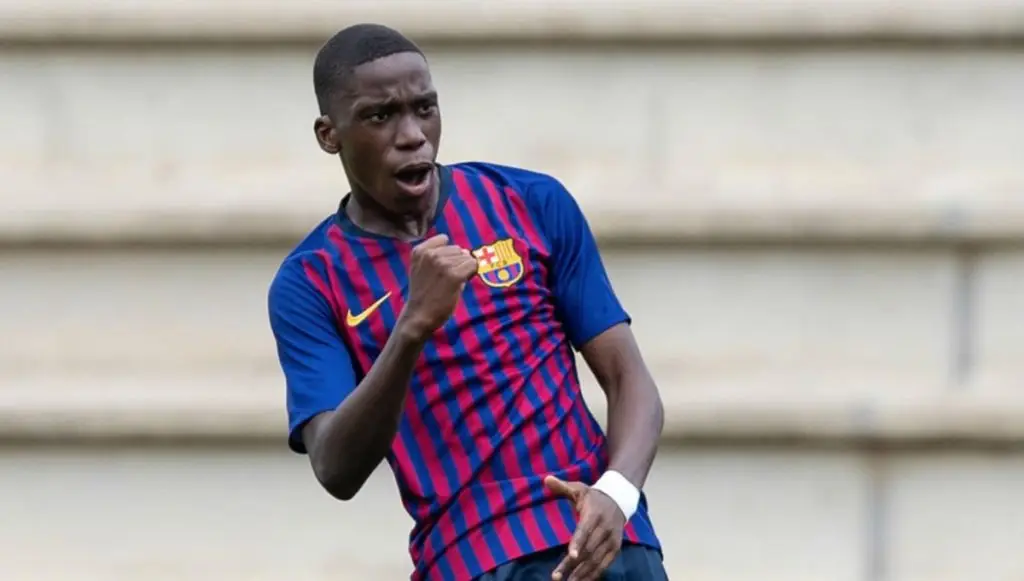 Even though he Just turned 16, and just agreed his first professional contract, turning down Juventus and Manchester City. Ilaix Moriba is already one of the best players in our under 19 level, and people talk about him as "the new Pogba". However, there's still a gap between that and making it in the big levels. But, Ilaix has the perfect combination between physical abilities, and the Barca DNA. In addition, by rejecting the other clubs, it seems like Ilaix pledged his future with Barca.
What will the future look like for Ilaix? Next season he'd probably combine playing for Barca B and the under 19 team. However, with the pace of his development, it won't surprise anyone if he'll become one of the main players in Barca B. But, we should remember that the move from youth playing to the professional football is tough. In addition, against grown footballers, his physical abilities won't make the different that they're making in the youth sections. However, the talents is definitely there, and we will keep looking at him, with hopes that he will make it.
Jandro Orellana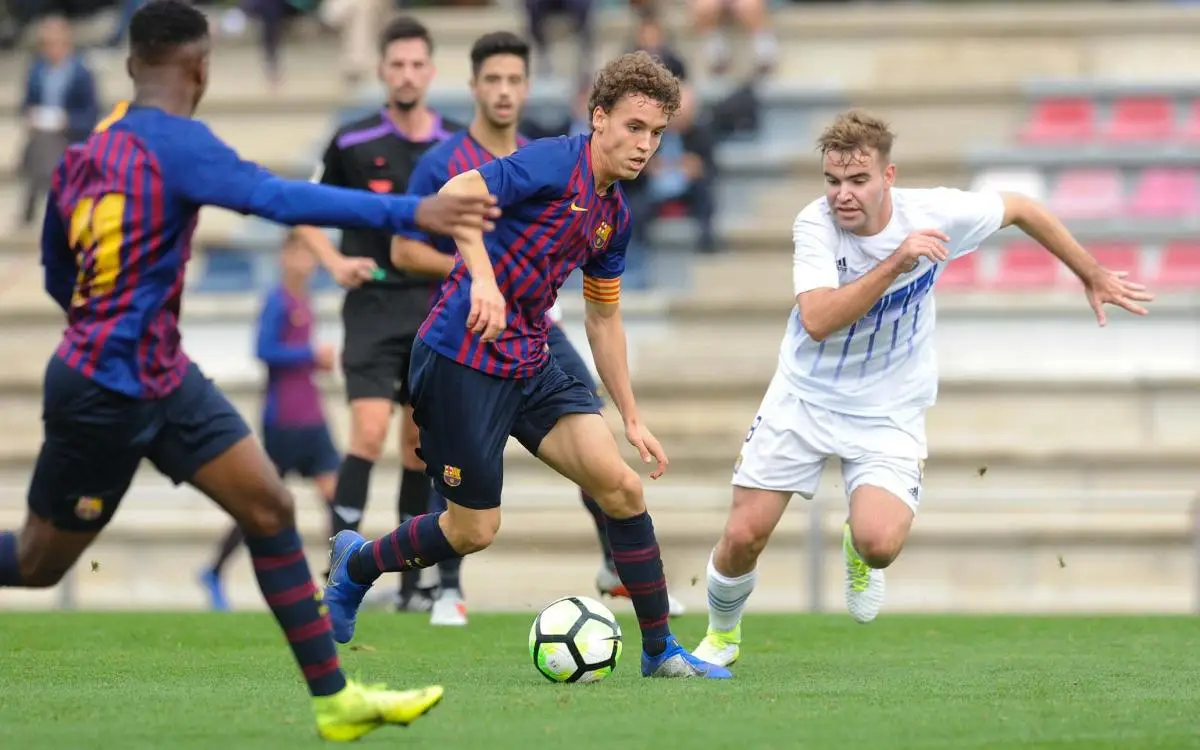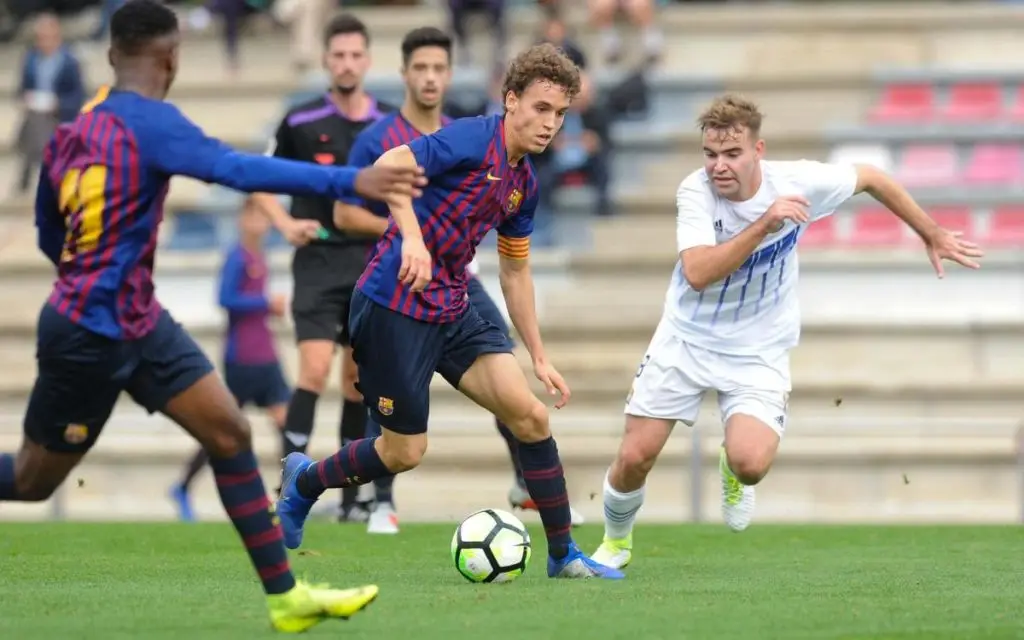 Jandro is a "Number 4" midfielder who has plays with calm and intelligent. However, he also wears the number 10 in the under 19 team, and can contribute to the attack. Therefore, for us Jandro Orellana is the complete La Masia midfielder. A "total football" player, who contributes both to the attack and the defence. His passing abilities, his vision and his work rate makes him one of the best players in La Masia. However, at the age of 18, and after winning the UYL last year, he still didn't secure a place in the B team. But, it's seems like it's only a matter of time, and next season Jandro should be one of the main midfielders in Barca's reserve team.
With so many midfielders, it's always hard to pick the few names and to unpick others. In addition, Jandro is a player that doesn't get the hype other midfielder get. However, in terms of talent, he is one of the more talented players La Masia has to offer.
Oriol Busquets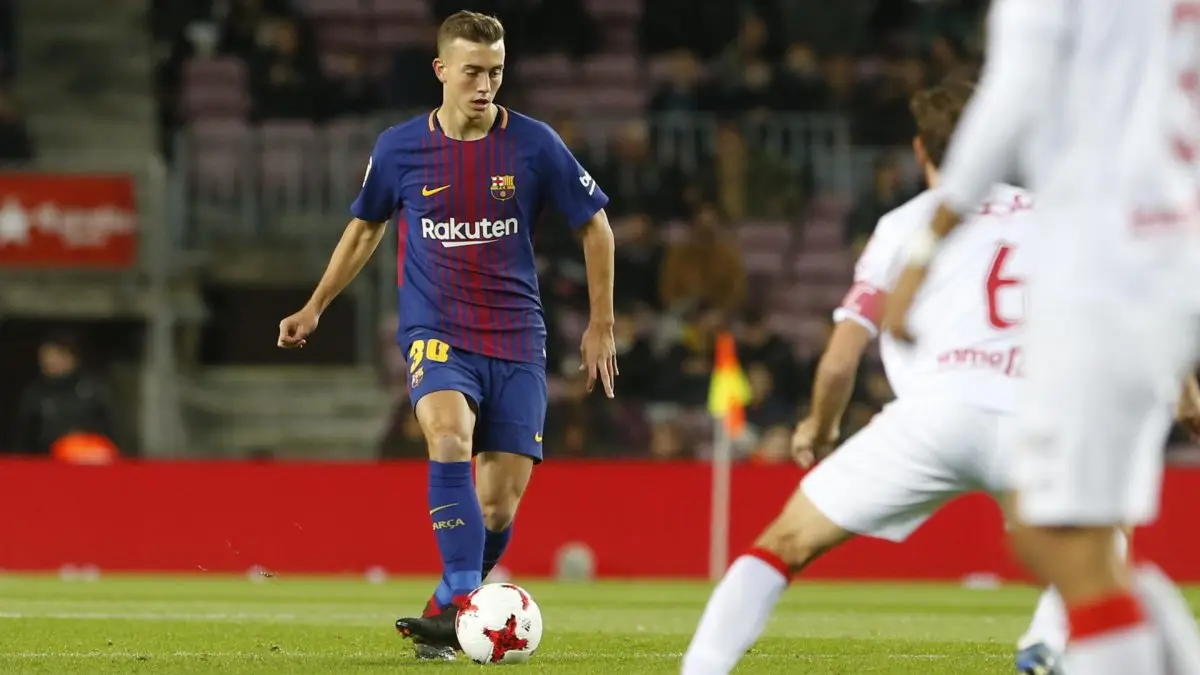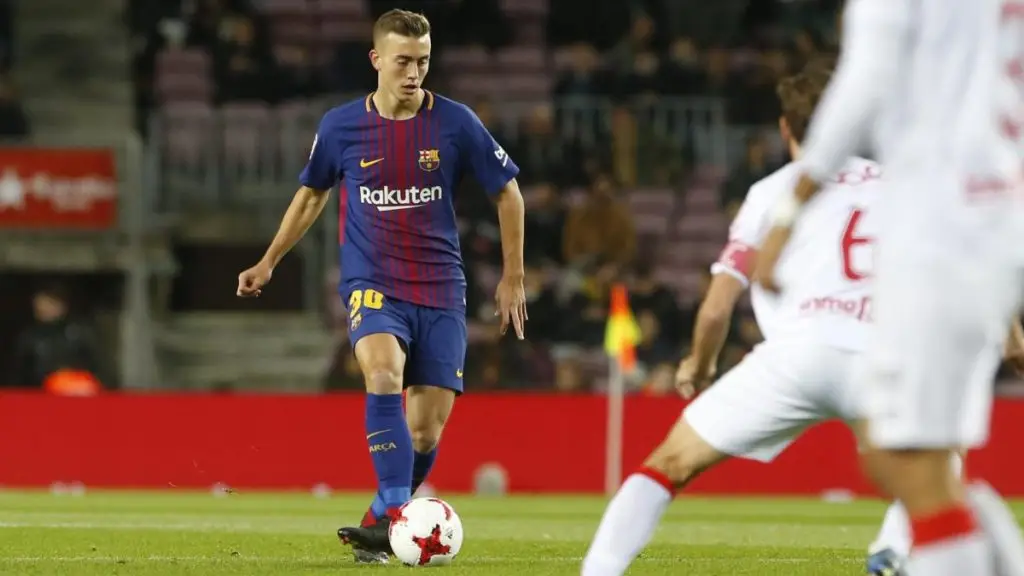 'Little Busi' has no family connection to Sergio, but the name Busquets is a big name, and that might be a problem for a young player in La Masia. However, little Busi does a great job in order that the coaching staff will look at him as the player he is. Last year, people talked about him as a possible long term successor to the Sergio Busquets. In addition, Oriol made the debut for the first team on November 29th of 2017, in a cup match against Murcia. However, Oriol sustained a tough meniscus injury that stopped his development for a while.
This season, Oriol returned to play, and he is now one of the main players in Barca B. However, the injury had affected the pace of his development for sure. Therefore, the next season will be the time which the coaching staff will determine whether Oriol can make the jump to the first team. However, for now it seems like it will be better for him go move on loan and gain his playing minutes at the top levels. Recent reports suggest that Ajax might want to loan him, and it seems like a logic thing to do, with the new connection. However, it's still early and things might change if somehow Barca B will promote to the Segunda.
Xavi Simons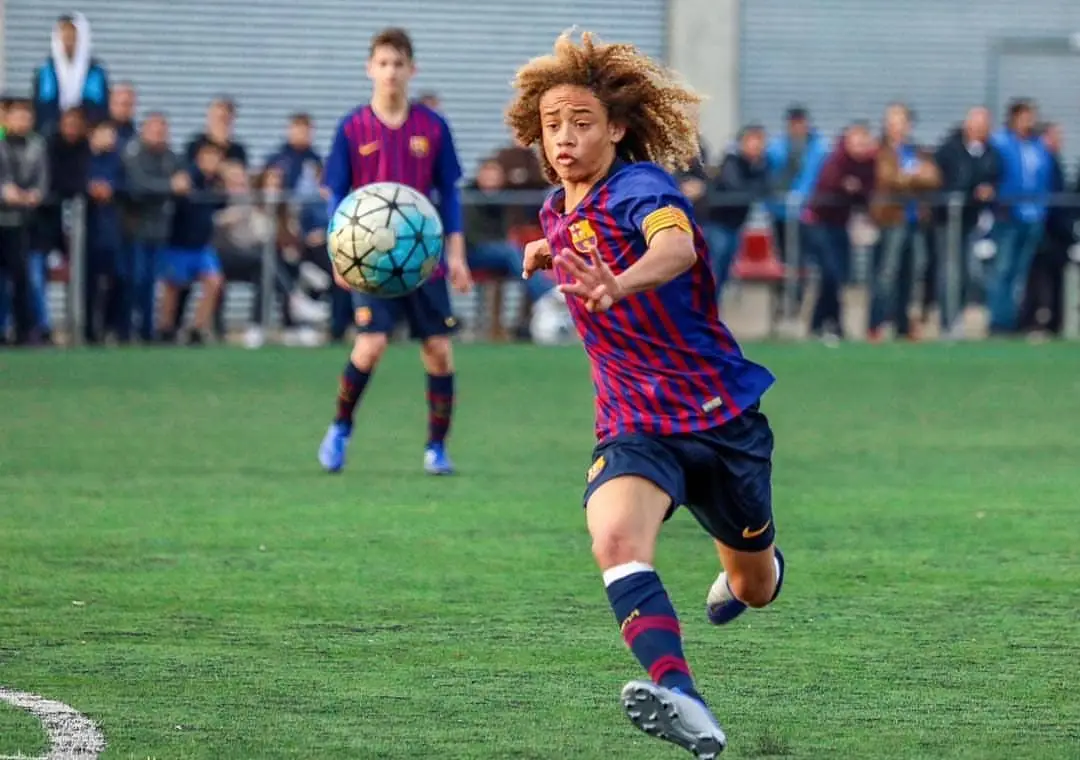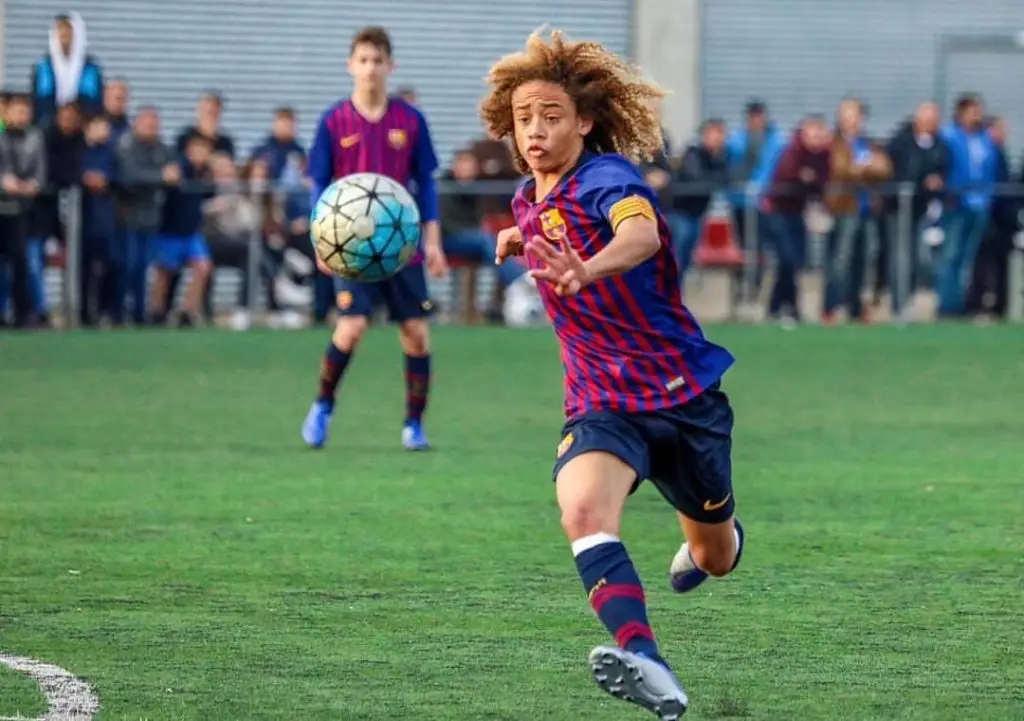 Still 15 years old, and haven't signed his first professional contract. But the captain of the Cadet A team is the player with the biggest hype in La Masia, so it's worth to mention him. The Dutch born midfielder, who is a son of a former professional footballer, has the hair of Valderrama, and the name of Xavi. In addition, in the age of 15, he already has 1.4 Million followers on his Instagram account, and Nike sponsorship.
Although having such a big hype in a young age might cause damage, Simons seems to handle it well. In addition, this season is very good for him, and he already made his debut for the Juvenil B team. However, with Mino Raiola as his agent, let's wait for him to sign his contract, because many teams would want him.