For just over the last half decade, the transfer market across football — specifically European-football — witnessed a drastic change in mentality. The market itself went through a few changes in the past. But none can compare to the change we've seen it go through in recent memory. That change is solely associated with money, and how much clubs spend across the two transfer windows that accompany European football. Millions, sometimes trillions of dollars are usually spent on the best talent the market has to offer. This summer market has been no different, as clubs across Europe have shelled out a lot of cash to fund the annual, chaotic summer transfer frenzy. For Barcelona though, they haven't been able to join the party and spend big money.
They've been busy securing cash to settle financial issues, while also prodding the market for top tier talent to help improve a squad that still possesses a multitude of problems. Robert Lewandowski, Jules Kounde, Bernardo Silva, Barca has certainly kept their nose in the market in hopes of bringing the best possible talent back to the Catalonian capital.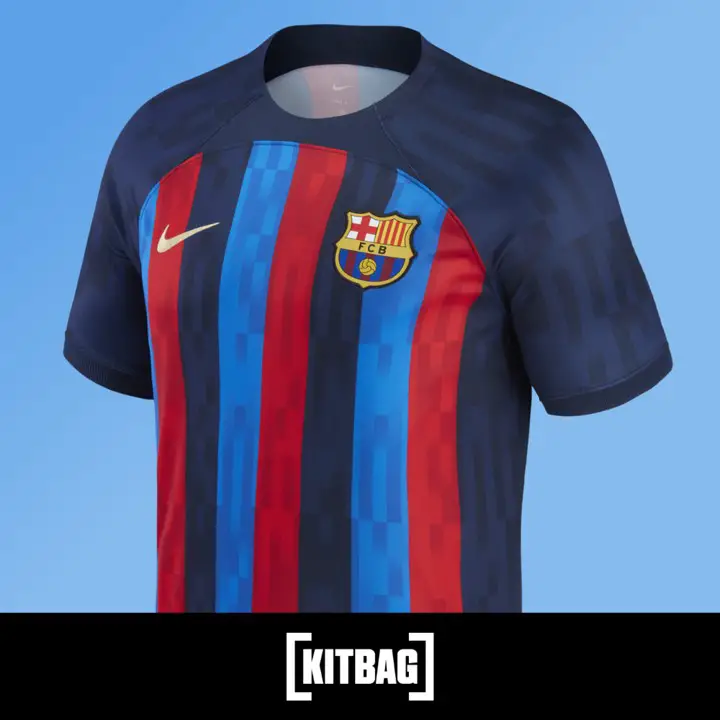 But another target aside from those three names has been heavily linked to the club. It's none other than Brazilian forward Raphinha, who currently plays for Leeds United in England.
Raphinha's desire matters
Raphinha certainly made it clear he wants to play for Barcelona. According to rumors, it's been his dream for a good amount of time. If things go well for him this summer, he just might get his wish. Barca made it a priority to secure his arrival in time for the 2022-2023 campaign. What has stopped this move from officially becoming a thing however, has been the price tag.
Leeds has reportedly demanded at least £65M for the talented forward. With the club still securing funds for transfers, Barca has yet to meet the asking price.
It's become a bit of a saga. So much so, that some fans within the fan base have questioned why the club is even considering paying that amount of money for a winger that's talented, but hasn't put up eye popping numbers that the price tag suggests.
Some have even pushed the conversation a bit further. Suggesting that the club should move on from the Raphinha pursuit and find another target elsewhere. However, even if the price tag turns some fans away — and for good reason — it's wise to understand why Barca is even discussing the possibility of paying the price Leeds has set.
As mentioned previously, the transfer market has seen a drastic change in mentality. Not only in terms of the talent being available. But the amount of money being spent as well. This change can be directly tied to Raphinha's expensive price. As well as a good piece of reasoning as to why Leeds have set the Brazilian's price to such a high number.
In fact, there are two main reasons why the the transfer market has undergone such an explosion throughout Europe. What are those? And how do they relate to Raphinha's high price? Well, let's discuss and find out.
More money available
The most obvious reason as to why Raphinha's price is so inflated, is due to the amount of money that's been poured into the sport. Not just throughout the last five years, but throughout the past decade as well.
From lucrative endorsement deals, to transfers themselves raking in ridiculous amounts of cash, the football world has watched its cash flow substantially increase. With its cash flow being flooded with money, clubs across Europe have found it easier to splash on transfers. And not just on the box office, solidified players either.
Take Neymar's transfer in 2017 for example. Neymar was a glittering young talent that established himself at Barcelona for years prior to his move to Paris Saint-Germain. If he was going to be sold — a scenario Barca didn't entertain at the time — his price was going to be reasonable according to the norms of the transfer market at that point in time.
But with PSG having so much money to spend due to an influx of cash from new ownership, didn't need to simply pay a reasonable fee. In fact, as we all know, they went overboard by paying Neymar's €222M release clause. A transfer fee that remains a record to this very day.
Because that ludicrous fee was paid, it gave other clubs a number of ideas.
What are those ideas?
First, they could sell their own players with inklings of talent, for way above their market value. They wouldn't have to worry about a lack of suitors either. If one club won't pay it, another one with money will. So you either pay up, or lose out on securing the target you set out to acquire.
Second, the deal opened a gateway for clubs to be fiscally irresponsible when it came to transfer deals. No longer were the most talented players being sold for their market value. Now, they were being sold for what they could do on the pitch now, in the future, and how much their name and likeness could impact the club off the pitch.
It was a revolutionary switch in transfer tactics. One that remains in effect in present day, and one that'll stay in effect for the foreseeable future. The financial aspect of this situation isn't the only reason why money is being spent left and right these days though.
It has to do with the fact that talent is more widespread. With more widespread talent, comes more high listing prices for players and more money being spent to ship them elsewhere.
Talent is more widespread
Football has seen an explosion of overall talent over the last decade or so. We've seen wonder kids splash onto the scene and make waves within the footballing world. However, we've also seen an increased amount of good footballers — ones that are in a tier a bit below the best of the best — and glue players emerge as well.
Raphinha belongs in this tier, with his skill set being good. But not entirely elite in comparison to some of the best in the world.
But these type of footballers aren't inexpensive options that clubs that simply pay for with a pocket of change. No, these footballers have grown to be a very talented pool of players, ones that can fetch impressive fees on the market.
Whether that's from a big club, or a middling club in need of an identity or some talent for a less talented league.
It's why you see players like James Ward-Prowse of Southampton running with an impressive £28.80M market valuation. Or Martín Zubimendi of Real Sociedad having a £27M valuation at this moment in time.
These type of players are invaluable pieces for clubs that deem them fit. And clubs are realizing that more often with each passing day, as more transfers for these kind of players get completed.
With these type of footballers growing in quantity, it's not surprise that we've seen clubs pay top dollar for their services. While also completing the simple equation of money= the secure arrival of new players.
Conclusion
If Barca could have it their way, they'd pay the amount of money corresponding to Raphinha's valuation. Which is around £40.50M according to transfermarkt.com
But with the transfer market being as inflated as it is, paying the exact amount according to valuations simply isn't possible. That's why Barca has to either pay up, or move on from their lengthy pursuit of Raphinha.
Whether Barca pays up remains to be seen. But until they potentially do, it's important to understand why they're in a position to pay such an exorbitant amount of money in the first place.