After two long weeks of international footballing duties, club players returned to their respective teams and resumed the treacherous club football road.
In Barcelona's case, their own personal journey continued today. This time, at home against second placed La Liga side Sevilla.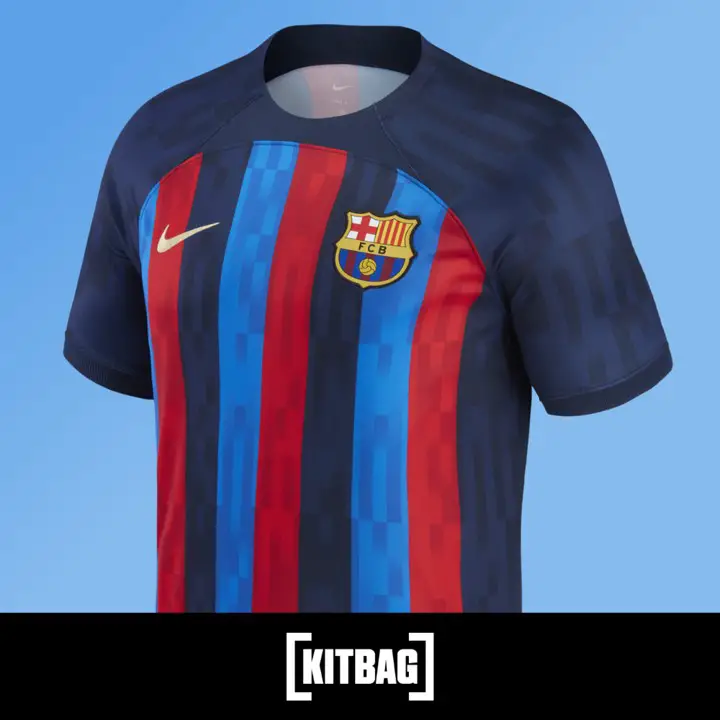 Like every other recent match Barca has played, this one carried some significance.
With a win, Barca would leapfrog over Sevilla into second place on the league table. A draw would keep Barca three points behind their Spanish foes. While a loss would keep Barca level on the table with Atletico Madrid, and give the Madrid giants more life in their fight for a top four spot.
The urgency was high, and so was the energy at the Camp Nou. Let's review the match and examine how it unfolded.
First half
What conspired in the first half was something we somewhat expected. Sevilla plays with a bit of a low block defensively. So chances weren't going to come at a premium, unless Barca found a way to break down Sevilla's rock solid defensive formation.
With the way Barca had been playing before the international break, completing a task that trivial certainly seemed doable. And for most of the first half, Xavi's side looked capable of solving Sevilla's defensive puzzle.
Close but no cigar
Ferran Torres' early involvement stood as proof. Torres found himself running down the left wing, before he cut inside and shot a curling effort just wide of the post.
The end result wasn't preferred, but it was a respectable opportunity that stood as a warning for the stout Sevilla side.
Barca's next chance came a mere five minutes later. With Ousmane Dembele and Frenkie De Jong combining to almost give Barca the first goal of the match.
Dembele lofted a short cross into Sevilla's penalty area. De Jong then jumped into the skies, and put a powerful headed effort over the top of the crossbar. Once again, the end result wasn't preferred, but the process that led to the chance was encouraging nonetheless.
Barca found themselves with another quality scoring opportunity at first glance later on during the half.
Pierre Emerick-Aubameyang received a good ball over the top in Sevilla's penalty area. The invasive goal scorer then tried to seal off Jules Kounde, who was riding the back of Aubameyang.
But Kounde prevented Aubameyang from even getting a shot off, as the ball bounced off a seated Aubameyang — who pleaded for a penalty — and into the hands of Bono, the Sevilla goalkeeper.
Throughout the remainder of the first half, Barca continued to secure multiple chances to put the ball in the back of the net.
The most dangerous one though, came just before halftime. Pedri lifted a sublime threaded ball to Dembele on the right wing.
Danger passes over Sevilla
The Frenchman then softly laid a headed ball onto Ferran Torres' feet. The young Spanish forward however, couldn't connect with the ball. As his attempt to do so appeared more awkward than textbook.
After that high danger sequence, Aubameyang gave Barca their final scoring opportunity before halftime. Dembele — from a bit of a midfield position — found a streaking Aubameyang. Aubameyang then shot a rolling right footed effort, which was saved by Bono.
Once that chance went by the wayside, halftime arrived. A half full of action, good defensive play by both sides, and missed opportunities by Barca concluded.
However, when the second half began, we saw Barca ramp up the intensity. Then, we saw Barca finally break through Sevilla's stout defensive block.
Second half
The second half began with fireworks, but not in Barca's favor.
This time, it was Sevilla on the front foot, as Lucas Ocampos glided down the left wing and guided a pass to Erik Lamela. The latter then attempted to slide a left footed shot past Marc-Andre Ter Stegen, but the German keeper secured the shot and ended the brief threat.
After that though, Barca took back control of the game in terms of chances.
Barca's onslaught
Pedri, just minutes later, put on a few moves and found himself with acres of space in the box. But his shooting angle was too wide, and his subsequent pass was deflected away.
Torres was next to join the party, by way of his first time shot being pawed away over the bar by Bono, who was a great game for Sevilla in net.
The next shot, immediately after Torres' shot was saved, was saved once again by Bono. Ronald Araujo connected cleanly with a dashing header, but it was once again tapped over the crossbar by Bono.
Later, Torres was presented with another opportunity to get on the scoresheet. He received an accurate, pacey yet controlled pass by Jordi Alba. Torres then squared himself, tried to open up his body to curl his shot into the top right corner, but it never curled towards the net and flew past the post.
Next up, Gerard Pique and Dembele, who both had successive chances. Pique tried to guide a powerful header into the top left corner of the net, but it was brilliantly slapped away by Bono. Dembele's chance wasn't as clear cut as Pique's, but his left footed volley attempt loudly bounced over the bar.
Chances were coming in bunches for Barca, but the end result just wasn't there. That was, until Barca's golden boy delivered another shining moment during a season in which he's provided plenty.
Pedri's time to shine
Dembele dribbled on the right wing, cut back inside, and found Pedri at the top of the box. The young star then faked a shot with his left foot, brought it back to his right, faked another shot with his right foot, then powered a right footed shot past Bono to give Barca the goal they'd been desperately searching for.
It was an electric moment, one that'll surely be replayed hundreds of thousands of times by fans across the world. And for good reason as well. The sheer display of skill and patience from a footballer at just 19 years of age, it's something you have to take multiple looks at in order to fully realize what occurred in front of your eyes.
The goal sent the Camp Nou into a frenzy. Cheers were heard, and repetitive chants of Pedri rung around the legendary stadium that world football looks upon with awe.
It was a surreal moment in time, but Barca couldn't afford to sweep themselves up in the moment too much, as they still had a match to win.
The rest of the half flew by, apart from a heart stopping error from Ter Stegen that almost led to an equalizer for Sevilla. Apart from that though, the rest of the match went smoothly for Xavi's side.
As the 1-0 win continued Barca's unbeaten streak, and gave them another heavy dosage of confidence ahead of their next Europa League match on Thursday.
A great environment and a great win, what more could you ask for?
Final word
This win was huge.
Not only did it place Barca in the second place spot in La Liga, it provided Barca fans with another top quality experience at the Camp Nou, which has seen its fair share of disappointments and embarrassments over the last couple of campaigns.
That's huge in itself. Because fans have been so spoiled by the riches of Barca's dominance, the feeling of agony from watching this club over the last few seasons has been prevalent.
But with Xavi's guidance and the players' excellent response on the pitch, fans can now finally shed their caution and start to consistently feel confident about the club's situation. Both in the present and for the future as well.
Barcelona's in a good spot right now, it's up to them to continue their run and keep the positive results coming.
Barca's next match
The club's next match will be on Thursday, as they travel to Frankfurt to take on Eintracht Frankfurt in the Europa League quarterfinals.
See you all then!